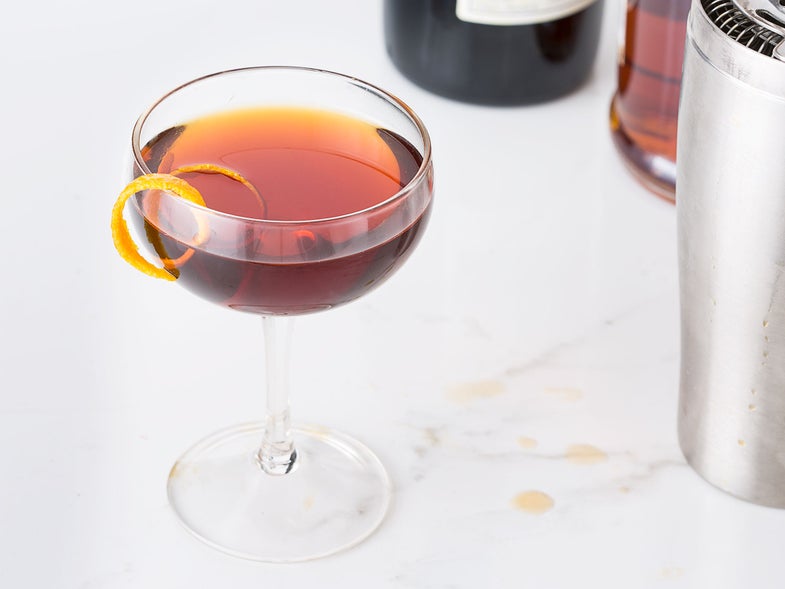 Aymeric Tortereau, of Café Juliette in Lyon, created this cocktail at a bartenders' workshop to feature Bigallet's bitter liqueur China-China amer. Similar to a manhattan but with cognac and amer providing the powerful base, his concoction gets a refreshing splash of elderflower liqueur.
Featured in: French Aperitifs Need More Love
Yield: makes 1 cocktail
Time: 5 minutes
Ingredients
1 1⁄2 oz. cognac
3⁄4 oz. China-China amer
1⁄4 oz. elderflower liqueur
Orange twist, for garnish
Instructions
In a cocktail shaker filled with ice, stir the cognac, China-China, and elderflower liqueur until chilled. Strain into a chilled coupe glass and garnish with an orange twist.