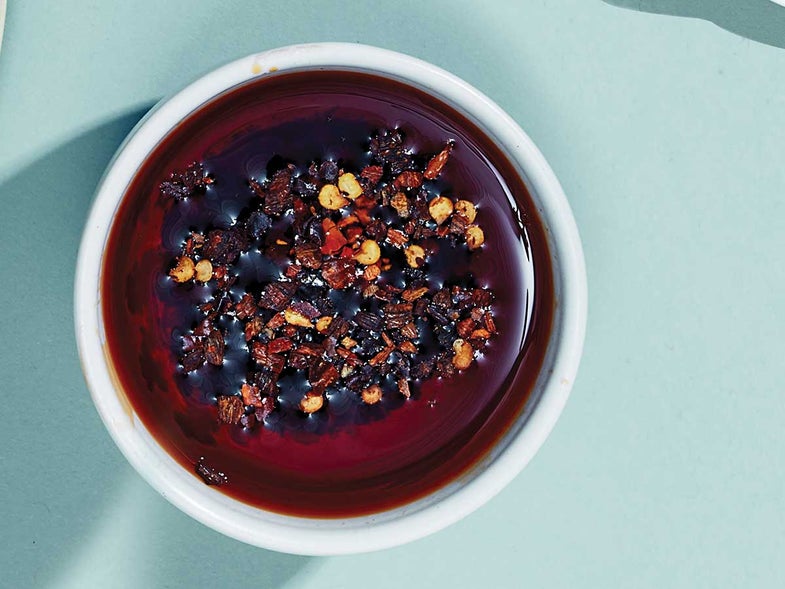 While you can buy chile oil in any Chinese grocery, it won't compare to homemade. And it couldn't be easier—just heat up a neutral oil and pour it over crumbled chiles and spices. This recipe is adapted from The Dumpling Galaxy Cookbook.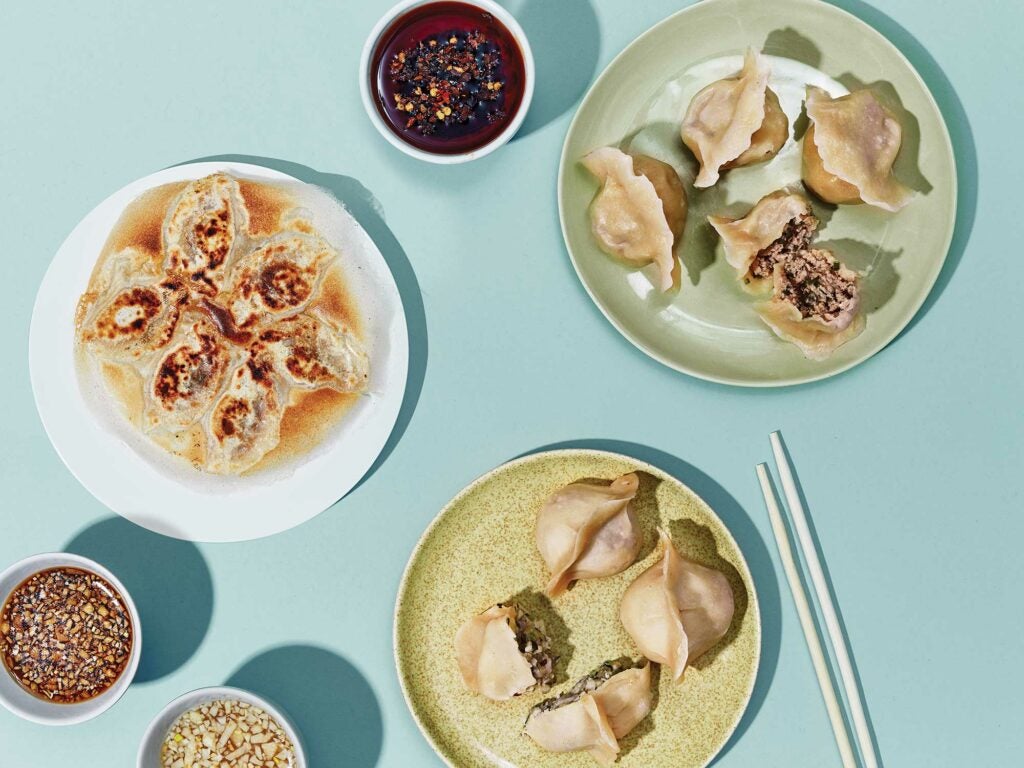 The recipes, tools, and tips you need for the endlessly adaptable one-bite marvel
Featured in: The Complete Guide to Mastering Chinese Dumplings at Home
Yield: makes 2 1/2 cups
Time: 5 minutes
Ingredients
2 cups vegetable oil
1⁄2 cup red pepper flakes
1⁄3 cup gochugaru (Korean red pepper flakes)
3 cinnamon sticks
1 star anise
2 tbsp. minced ginger
1 coarsely chopped scallion
Instructions
In a small saucepan, heat the vegetable oil to 325°. In a heatproof bowl, mix the red pepper flakes, gochugaru, cinnamon sticks, star anise, minced ginger, and scallion. Stir the hot oil into the spice mixture. Let cool. Remove the scallion and cinnamon sticks. Store chilled in a sealed container up to 6 months.