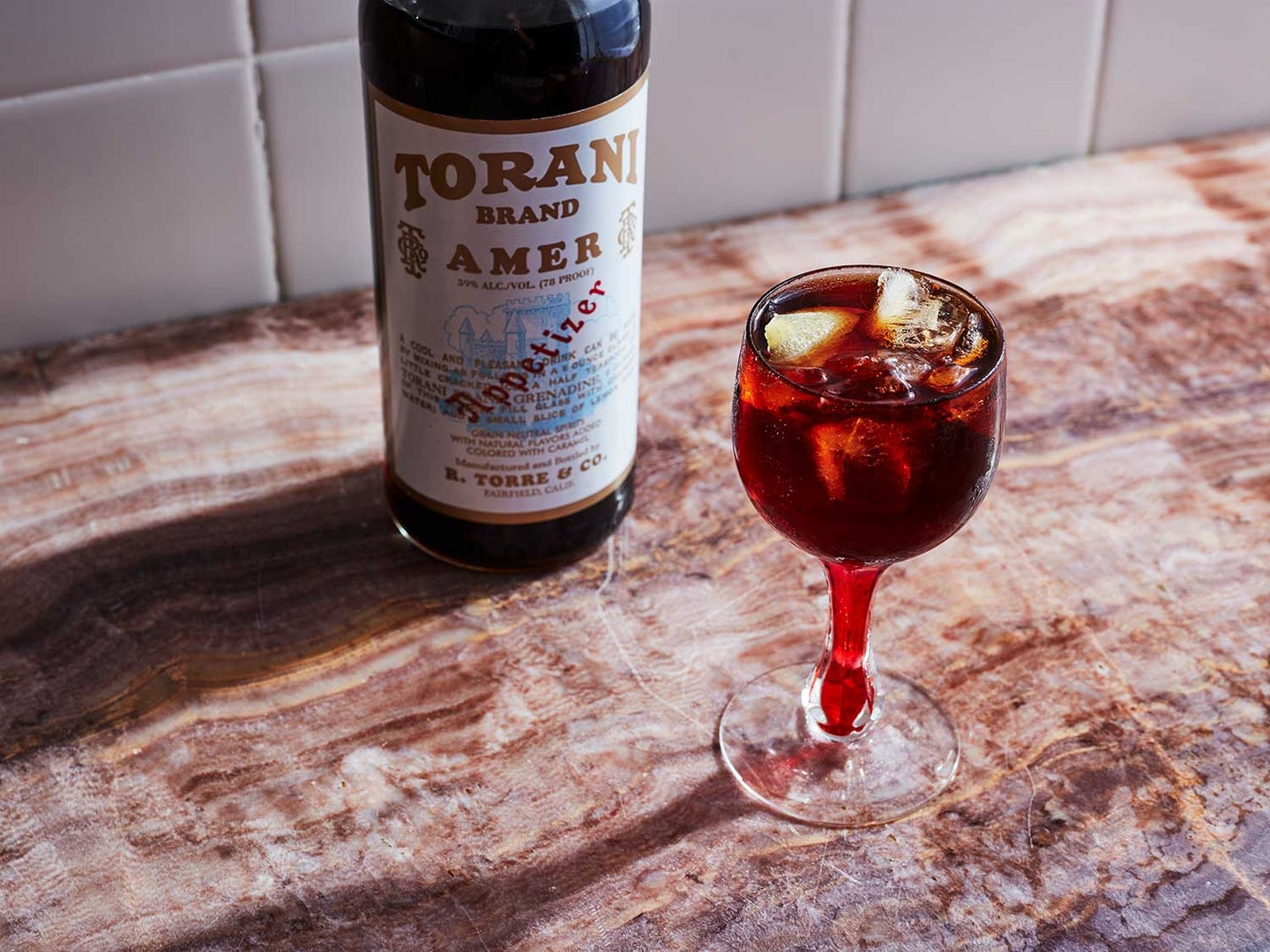 At Louis' Basque Corner in Reno, Nevada, you'll find a traditional Picon Punch just as it's been enjoyed for decades—with a stiff pour of the orangey Torani Amer (a citrusy aperitif made in the style of France's Amer Picon) and the slightest bit of grenadine and soda to lighten it up.
Featured in: The Obscure French Bitter That Took Over Nevada—And Many Bartenders' Hearts
Equipment
Classic Picon Punch
A citrusy aperitif inspired by the French Amer Picon, Torani Amer is the star of this refreshing cocktail.
Time: 5 minutes
Ingredients
¼ oz. grenadine
2 oz. Torani Amer
1½ oz. soda water
½ oz. brandy
Lemon twist, for garnish
Instructions
In a tulip glass filled with ice, drizzle the grenadine on top. Add the Torani Amer and soda water; stir briefly to combine. Carefully pour the brandy on top as a "floater," garnish with a lemon twist, and serve immediately.