Coat Your Lamb Kebabs in Cumin and Chile
How to make a Western Chinese classic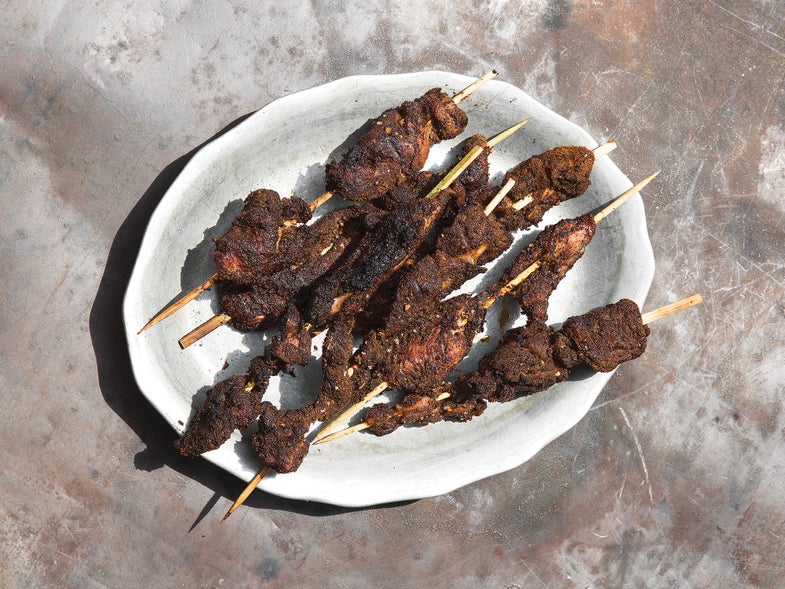 In Western China—spitting distance from the Silk Road nations of the Middle East—cumin and chile are iconic flavors and frequently combined. A common target for their earthy, spicy kick? Lamb. Especially lamb kebabs.
In this recipe, adapted from Chinese cooking expert Carolyn Phillips, you combine a simple mix of chile powder, ground cumin, salt, and garlic. Rub it into your lamb generously and let the flavors meld in the fridge for at least six hours and up to 24. From there, once your grill is ready, the kebabs will be done in minutes.
Looking for more ways to get your kebab on? How about chicken marinated in Aleppo pepper and mint? Or try a Cambodian version that features a mix of lemongrass, kaffir lime, and fish sauce. Just find your favorite marinade to pair with your favorite meat, and you really can't go wrong.