Cock-Tail (The Original Old Fashioned)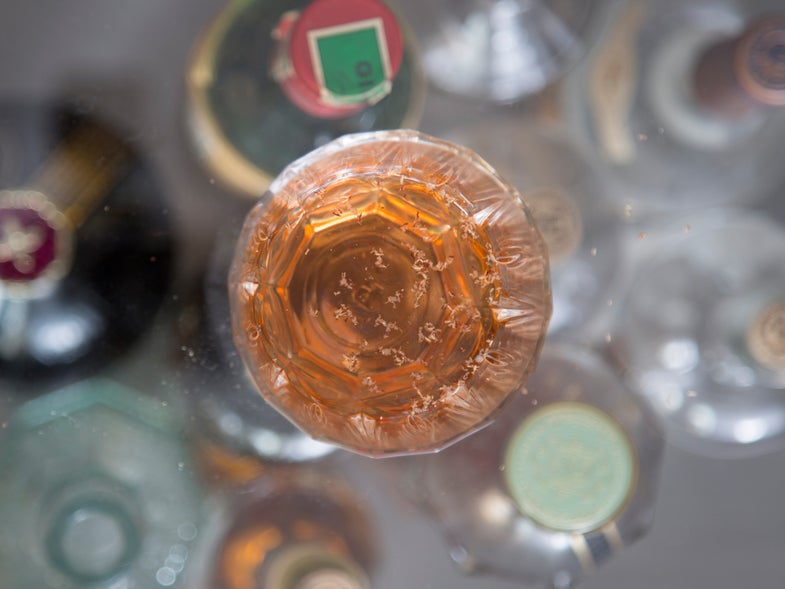 The old-fashioned Old Fashioned, so to speak: the drink as it was made back at the turn of the 19th century. Genever, a spicy, herbal spirit stands in for the rye common in today's versions.
Featured in: Ancient Mystery Revealed! The Real History (Maybe) of How the Cocktail Got its Name
Yield: makes one cocktail
Time: 5 minutes
Ingredients
1 tsp. demerara sugar
3 dashes Angostura bitters
2 oz. Genever
Freshly grated nutmeg, to garnish
Instructions
In a cocktail shaker, stir sugar with bitters and 2 teaspoons hot water until the sugar dissolves. Pour in Genever and 1 oz. cold water, fill with ice, and stir well. Strain the liquid into a chilled 6-oz. tumbler and garnish with freshly grated nutmeg.