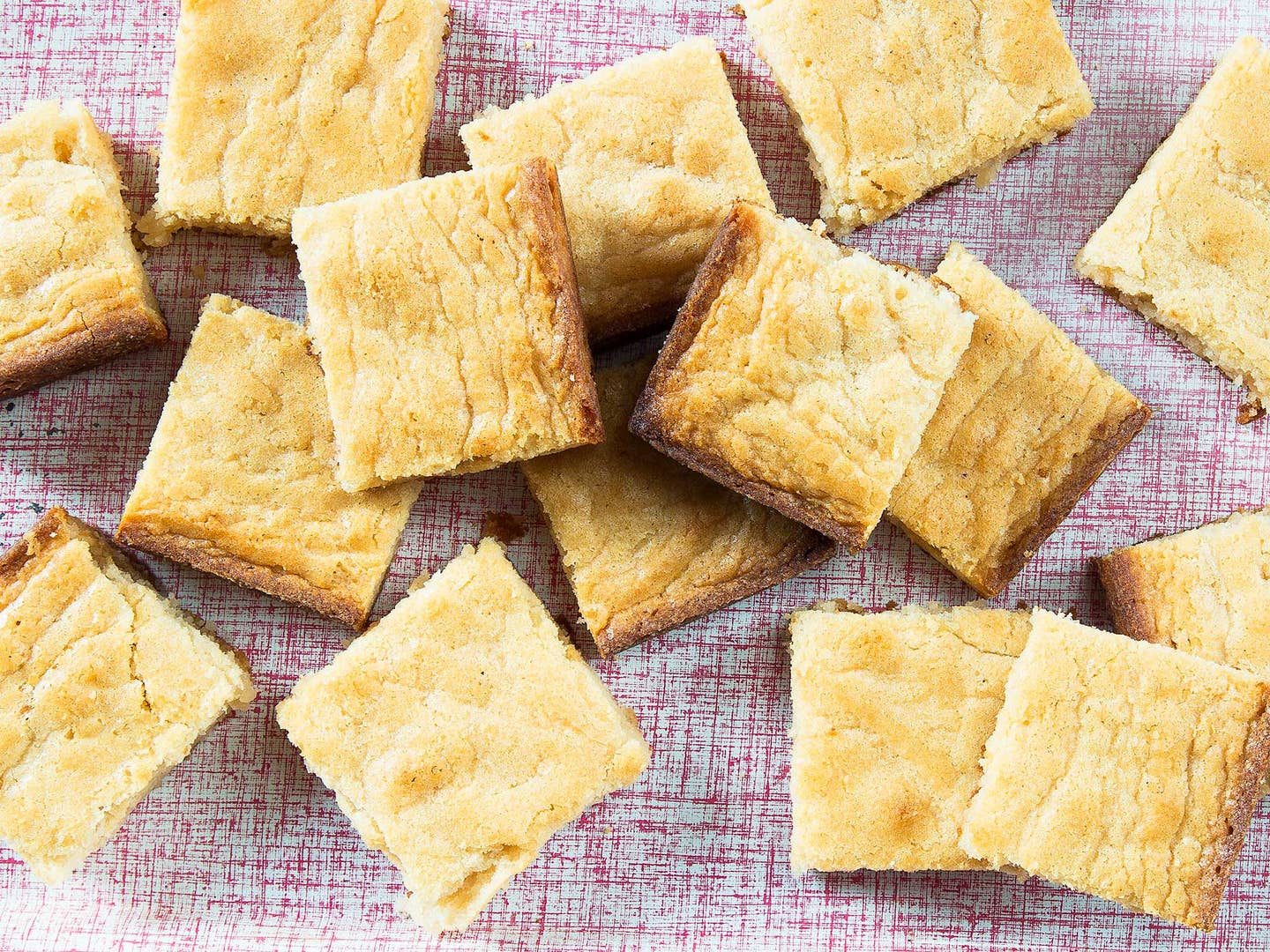 Recipes
Love Coconut? Bake These Better-Than-Macaroon Bar Cookies
Macaroons: the next generation
Though most people dread this time of year, with its endless blustery cold, short days, and dry skin, as a former pastry chef, I relish it. The deep winter months remind me of the tropical fruit and chocolate and alternative flavors I got to play with when local fruit was nowhere to be found. Chief among them is coconut, hands-down my favorite flavor and one that I can't get enough of.
The idea to make a pure-coconut bar cookie originally came from attempting to develop a blondie recipe that used no butter or egg yolks and was, thus, completely white. I knew that using coconut oil and coconut flour would help keep the austere color, and egg whites would add the tender-but-chewy quality I love in regular blondies. The end result is this macaroon but in bar form—a ridiculous roundabout way to create a dish that, well, already existed.
But the coconut flavor was powerful, the texture chewy and dense in the good way, and the brownie pan added wonderful crisp edges. These cookies are a definite improvement on regular macaroons, so much so that when I get a macaroon craving, this is recipe I dig up.