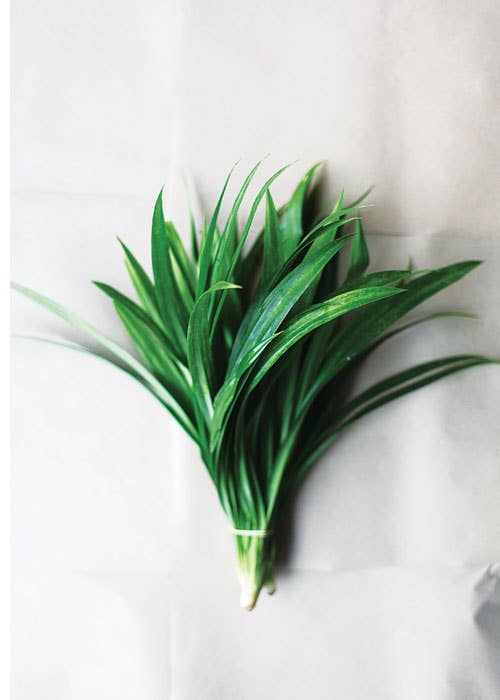 Techniques
Pandan 101
How to cook with pandan leaves. This article first appeared in our June/July 2014 issue with Chistopher Tan's Story, "Blades of Glory."
The fragrant plant Pandanus amaryllifolius, variously known as pandanus leaf, pandan, and screwpine in English, is a beloved aromatic throughout Southeast Asia. In the U.S., pandan is widely available frozen and can usually be found at Asian grocery stores.
Because of its sturdiness, pandan can be kept in the freezer, where it retains much of its aroma. There is no need to thaw leaves before cooking; just use them as you would fresh. When buying frozen leaves, avoid those that are covered in ice crystals or blackened, signs that the pandan has been frozen too long.
Fresh leaves can also be found at some Asian markets, especially in places with a warm climate and large Southeast Asian populations, such as the West Coast and Florida. With fresh pandan, look for firm deep-green leaves—avoid brown or shriveled leaves. Wrapped in a damp paper towel and stored in the crisper of the refrigerator, fresh pandan leaves will keep for several days. As only the mature green leaves are fragrant, separate the blades before cooking, and trim off the whitish ends. Discard these, along with any immature pale leaves at the heart of the clump.