Shopping & Reviews
8 Design Essentials for a Picture-Perfect South African Braai
How to ready your home for a fiery, meaty, and yes, stylish grilling affair worthy of a Cape Town crowd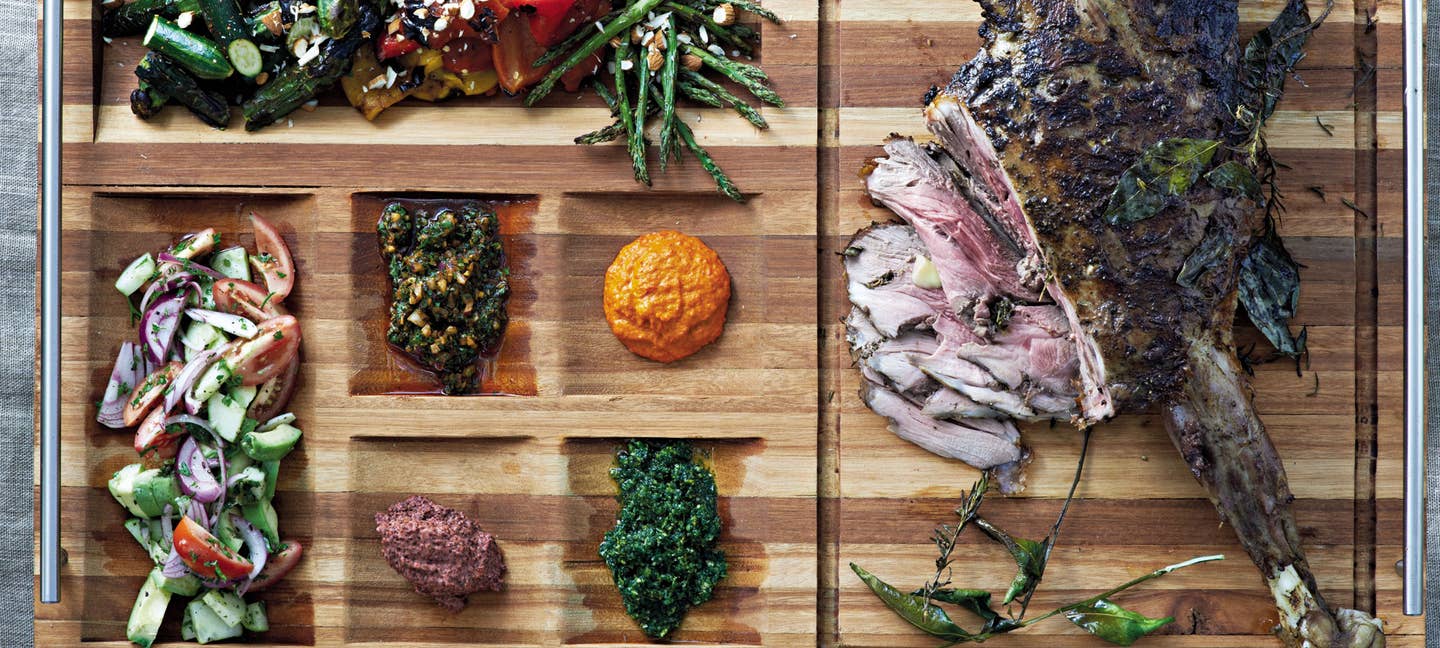 In Afrikaans, the word braai simply means "barbecue" or "roast." It is both a verb and a noun, the name of a primal, Precambrian cooking technique, and a casual social gathering, typically enjoyed outdoors in the African sun—the soothing sounds of televised rugby playing in the background.
If you've experienced an American outdoor barbecue, you get the basic idea: tank tops and flip flops, cold beer and open flames. In South Africa, the cultural significance of this custom cannot be overstated. Braais are to South Africans what high tea is to the Brits, or what a crayfish boil is to the Finns. It's a social ritual that, unlike the others, actually transcends class distinction. Young or old, rich or poor, black or white—a braai offers both guests and hosts the opportunity to engage with each other on a basic human level, sharing good stories and fresh meat. In a country still bearing the scars of apartheid, this everyman tradition is a pretty big deal.
Of course, there is an unspoken etiquette to it, applicable to every braai: never use a gas grill (charcoal only), never fiddle with another man's fire, and under no circumstances may you even consider serving hamburger patties. This is game-hunting country, where fresh kills of springbok or eland (African antelope) are considered signs of both prosperity and virility, and vegetarians are only grudgingly tolerated.
Don't worry, if you happen to be in the Northern hemisphere, a braai can absolutely be recreated without specialty game meats, as any South African urbanite will tell you.
"People here like to brag about where they get their meat, especially if it comes from the Karoo semidesert [northeast of Cape Town]," says chef Reuben Riffel, a leading figure in South Africa's culinary scene who runs two eponymous restaurants in the capital and authored the braai-centric cookbook Braai – Reuben on Fire. He adds, "But good lamb chops are all it takes to impress us, and a steak or chicken braai is also quite respectable, as long as it's served with boerewors."
Mundanely translated as "farmer sausage," boerewors is a spicy beef-and-pork sausage staple beloved by South Africans the world over. That being said, it is just bloody sausage, vacuum-sealed and easily acquired online at outfits such as Braaitime or African Hut, if you don't have the stomach to make it yourself.
Folks, if you want to pull off a basic braai, boerewors is actually essential. But in cities like Cape Town, recently laureled UNESCO's latest "City Of Design," the art of hosting a stylish braai is more highly prized than ever—which means you can go far beyond just meat, a cutting board, and a knife. Here are 8 home and design essentials to get you started.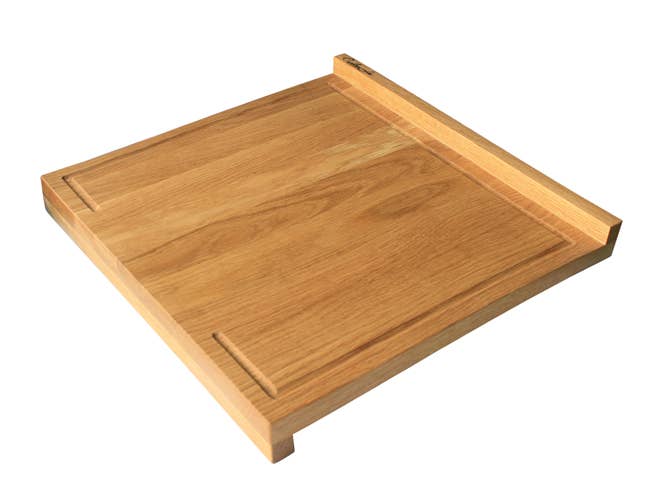 <a href='https://stabledesign.co.za/home/kitchen/bread-board-oak'>Breadboard by Stable Design</a>
SHOP NOW
"In the middle of the table, we typically put out a medley of pickles, chutneys, salads, and bread. For this, you'll want a big wooden board, something everyone can easily reach," says chef Riffel. A board like this in polished oak should do the trick. All you need now is the recipe for your own chakalaka relish.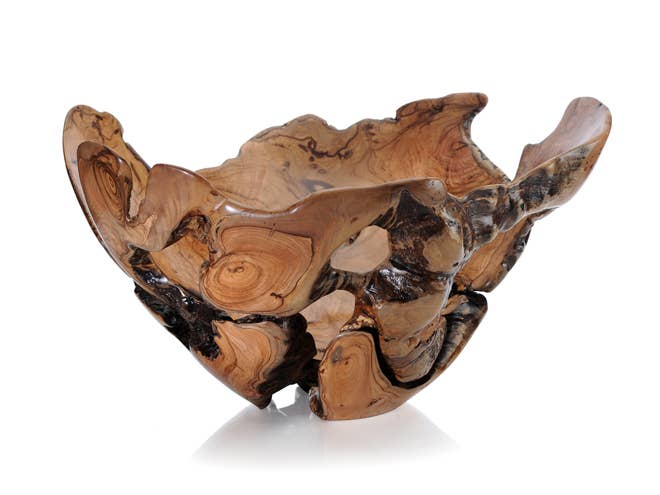 <a href='http://www.okha.com/product_category/accessoriesobjects/'>Brazilian Pepper Roots Bowl</a>
SHOP NOW
For a conversation-starter, I'd opt for this timber bowl by OKHA. Elegantly handmade by local South African artisans, it can take pride of place on any table.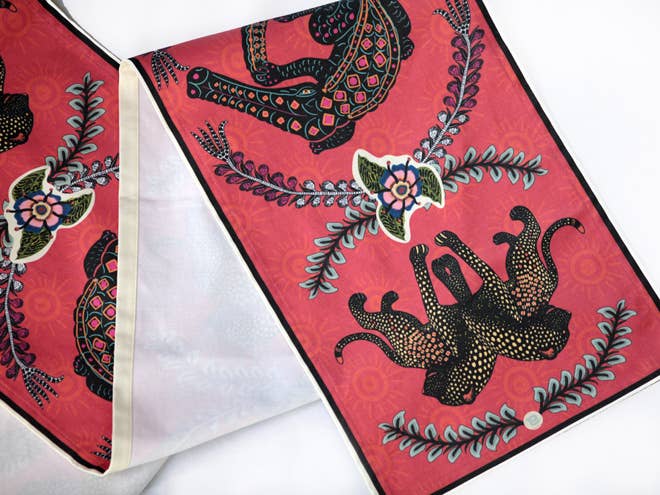 <a href='https://www.ardmore-design.com/collections/table-runners/products/royal-leopard-runner-sunset?variant=33882482380'>Royal Leopard Table Runner</a>
SHOP NOW
The South African heritage brand Ardmore produces sumptuous products for the high-end home, and this exotic, eye-catching red table runner is no exception.
At an outdoor braai, décor should celebrate nature, without trying to upstage it. For this, we turn to the sleek, durable planters made by Stable design studio based in Cape Town.
Cape Town artist Natalie Krug's handmade sculptural ceramics are strikingly original and vividly wild, evoking the environment with the sharp shape of horns and patterns of animal skins.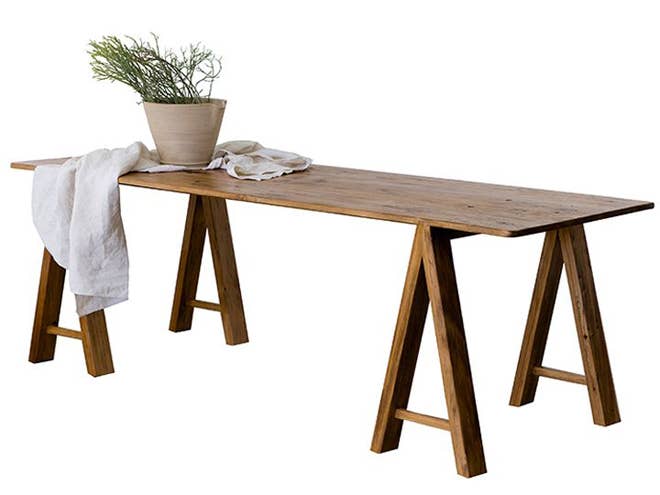 <a href='https://designstore.co.za/shop-product/desks-furniture/slim-bokkie-trestle-table'>Slim Bokkie Trestle Table</a>
SHOP NOW
Simplicity and mobility is what outdoor seating requires—especially at a braai which can last many hours, with guests coming and going. We like this table from Design Store, which exclusively sells product from South African designers.
There's nothing worse than burning meat at a braai. Safeguard yourself from embarrassment with this simple grill basket from Cuisinart, which can also handle vegetables and seafood.
Gins infused with local Fynbos botanicals are wildly popular in Cape Town now, and Inverroche is the city's best-seller. Served over ice and tonic, this easy-to-make cocktail adds sophistication to your standard beer-bucket staples.