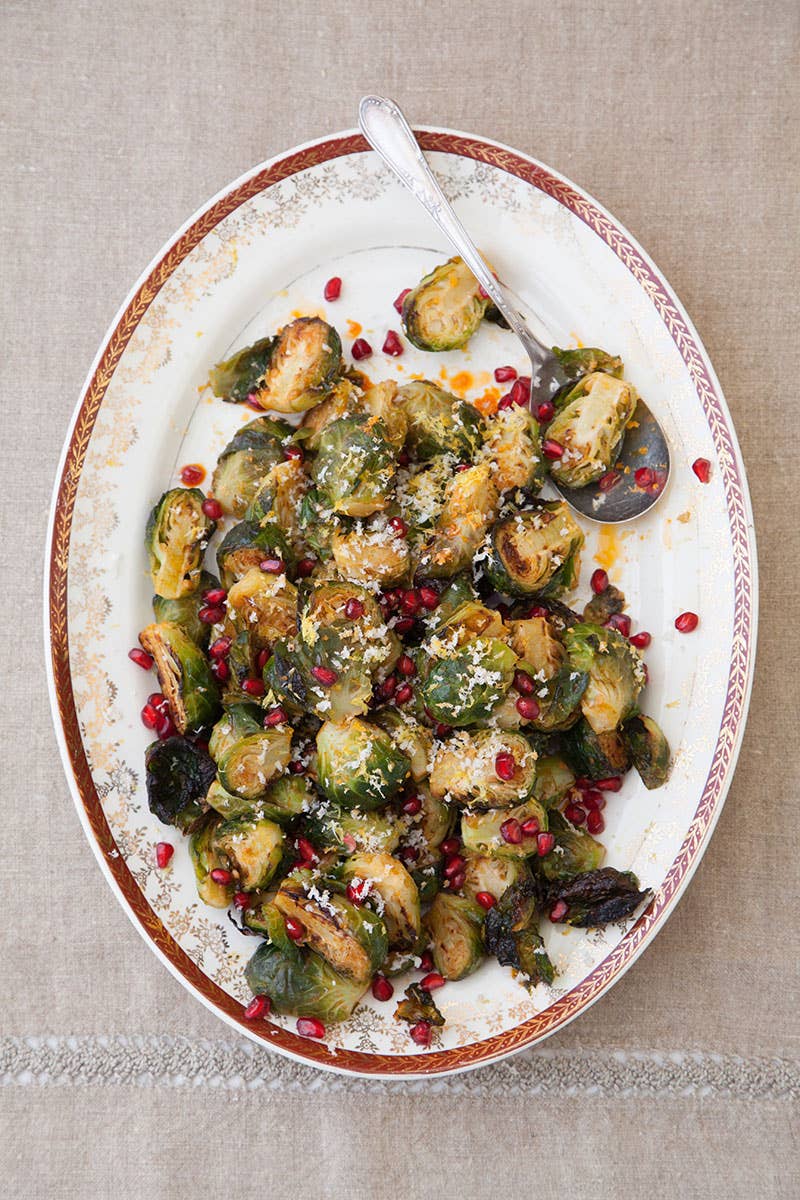 Recipes
These Roasted Brussels Sprouts Are Beautiful Enough to Be Your Centerpiece
Caramelized baby cabbages are brightened up with horseradish and pomegranate
Roasted Brussels sprouts are fine on their own, but why eat them plain when you can dress them up with fruity bursts of pomegranate and the zing of horseradish? These Fancy Sprouts are easy enough to make on a weeknight but impressive enough to serve at a holiday spread.
In this case, the sprouts are broiled until caramelized and then brightened up with white wine vinegar, lemon juice, and smoked paprika. Fresh horseradish is shaved over top, lending a bit of a pungent spiciness to the mellow mini-cabbages. The pomegranate seeds keep things light and add a dynamic texture to the dish—not to mention that they look like edible little jewels.
Start out by quickly cooking sprouts in boiling water, for about 4 minutes. Transfer to an ice bath to stop the cooking process, pat dry, then toss with oil, paprika, salt, and pepper on a baking sheet. Broil for about 8 minutes, or until caramelized. Toss with lemon zest, juice, and vinegar, and garnish with the pomegranate seeds and horseradish. Who needs a table centerpiece when the food itself is this stunning?