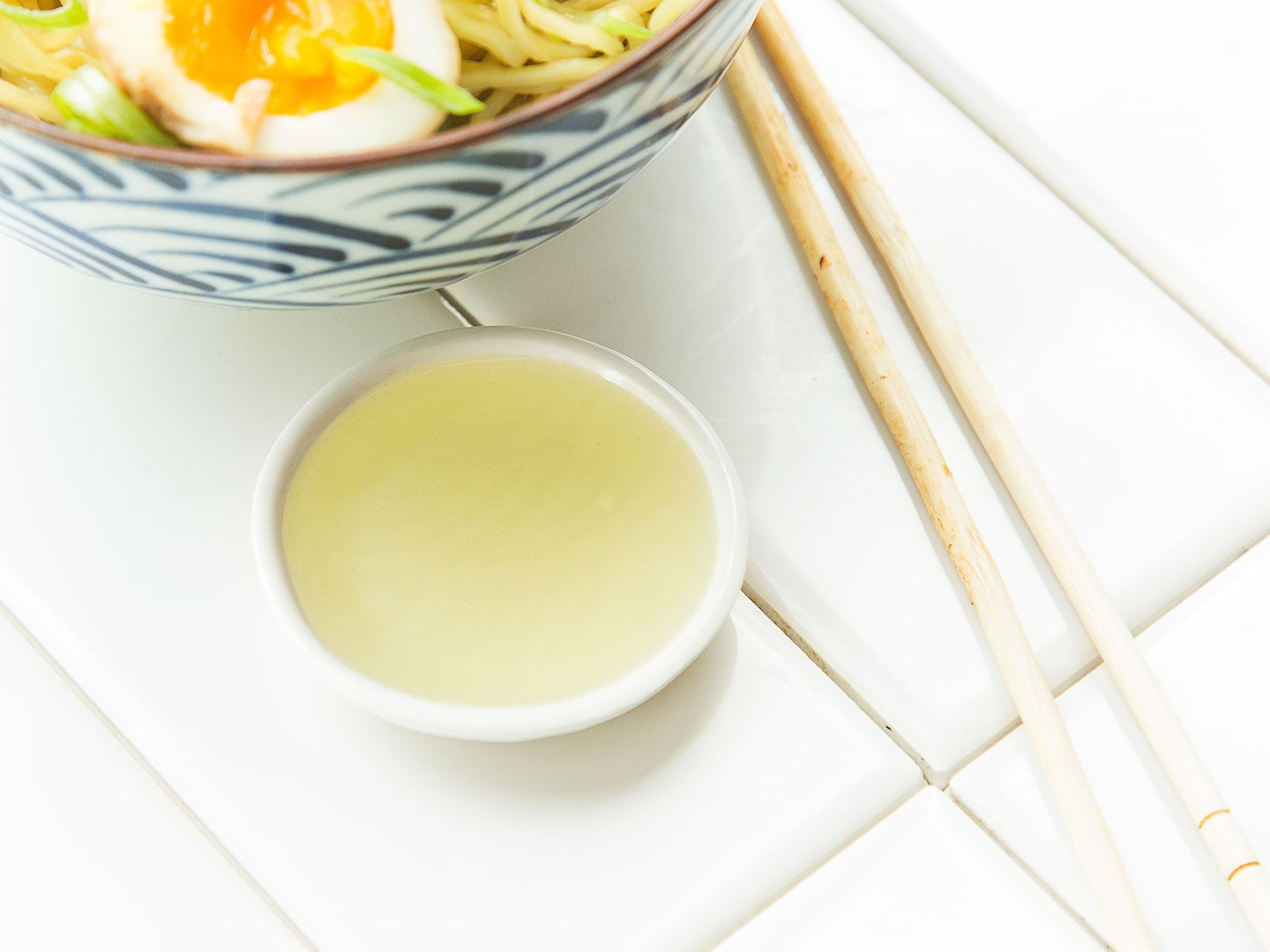 Kyle Itani of Itani Ramen uses this delicate, anise-scented oil to top off his home-style chicken ramen.
Featured in: Behind Japan's (and America's) Ramen Obsession
Fennel Oil
A delicate, anise-scented finishing oil.
Time: 1 hour
Ingredients
1 cup vegetable oil
1 piece green fennel stalk with fronts attached (2 oz.)
4 pieces star anise
Green onion trimmings from above
2 cloves garlic
Instructions
Put all ingredients in a small saucepan. Simmer over very low heat for 1 hour. Remove from heat and cool completely before straining.