Recipes
Chucula (Ecuadorian Sweet Plantain Pudding)
A simple, spoonable treat from South America's western edge.
Serves

serves 5

Cook

35 minutes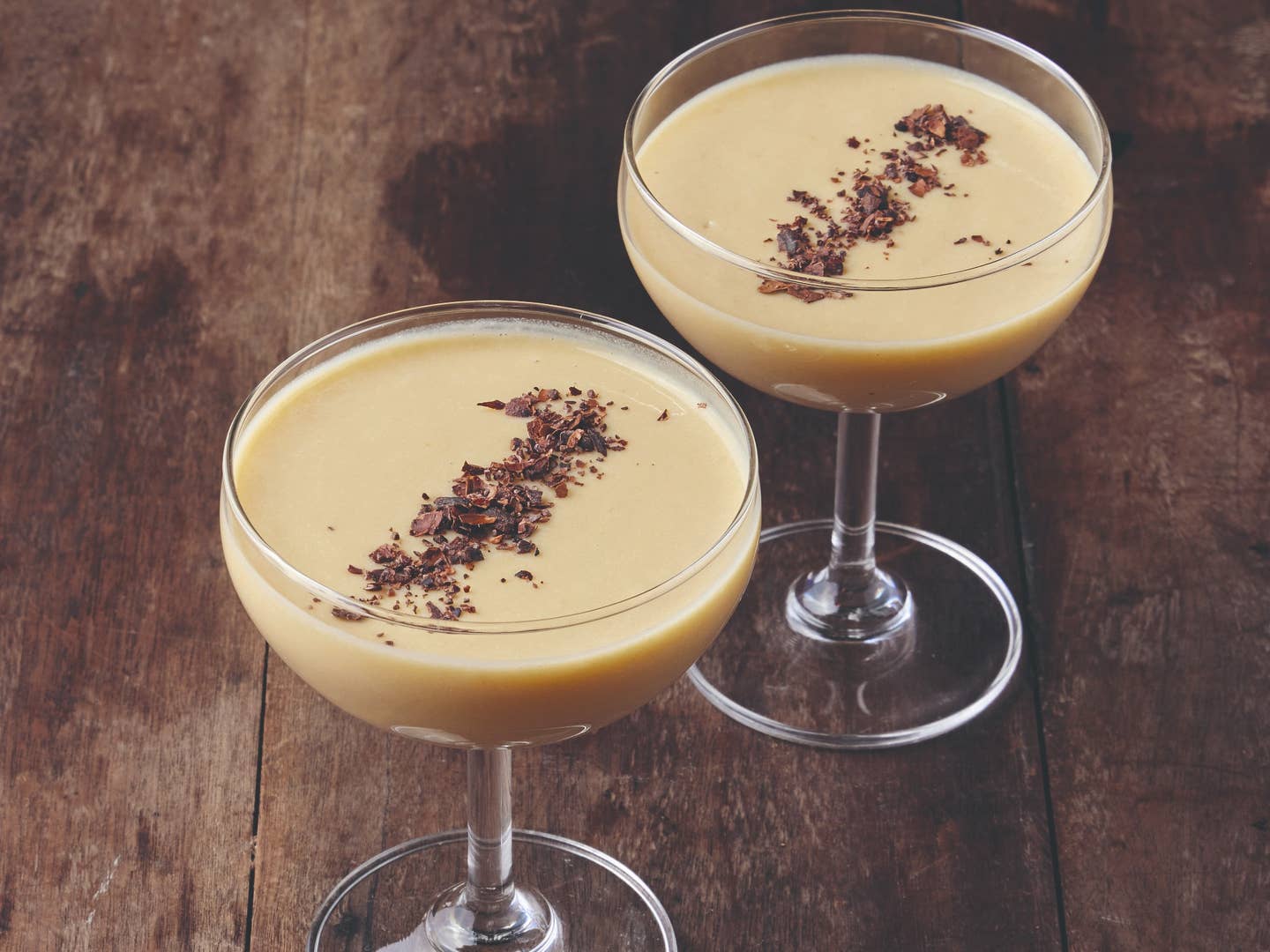 Among Amazonian communities in northeastern Ecuador, chucula is a staple food. At its most basic it is simply ripe bananas mixed with water, a few spices, and a sweetener such as panela or honey. It's simple to prepare, just boiled in a pot, and can then be eaten either warm or cold. This recipe, which is adapted from The Latin American Cookbook by Virgilio Martínez (© 2021 Phaidon Press) is a variation from other parts of the country where milk usually replaces the water, yielding a richer consistency akin to a smoothie.
Ingredients
4 very ripe plantains, peeled and sliced (about 1 lb. 2 oz.)
2 cups whole milk
4 cinnamon sticks
2 cloves
1 tsp. vanilla extract
2 tbsp. sugar
Instructions
Step 1
To a small pot over medium-high heat, add the plantains and enough cool water to cover. Bring to a boil and cook until the fruit is very soft, 10–15 minutes. Drain, discarding the cooking liquid, then using a potato masher or fork, mash to a fine purée.
Step 2
Meanwhile, to a small pot, add the milk, cinnamon, cloves, and vanilla. Bring to a boil over medium heat, then stir in the reserved plantain purée and sugar. Continue cooking, stirring frequently, until thickened and bubbling, about 15 minutes. Remove from heat; remove and discard the spices. Cool slightly, then transfer to serving bowls or coups and serve warm or cover loosely with plastic wrap, refrigerate, and serve chilled.