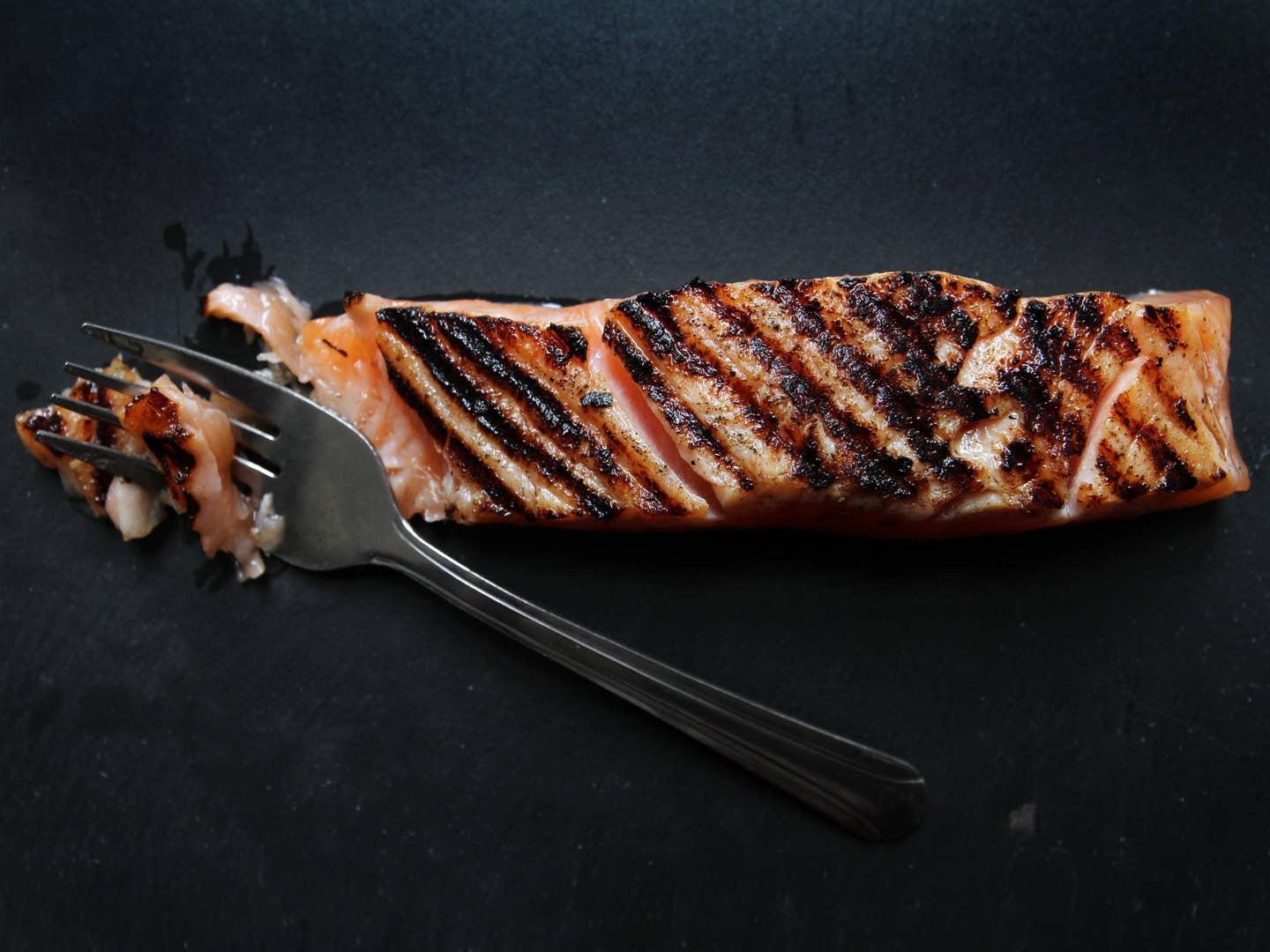 Techniques
A Funky New Cure
In which rice fungus adds umami richness to Japanese cuisine
"I smelled champagne and apple," says Cleveland's James Beard Award-winning Chef Jonathon Sawyer, remembering the first time he ever encountered the Japanese ingredient koji. "It was more alluring than anything I had read about it."
Koji is the fungus that grows on rice, barley, soybeans, or corn after it is inoculated with a fermentation culture called Aspergillus oryzae. It resembles thin rice porridge and is full of enzymes that produce amino acids when they interact with protein. One of those amino acids, glutamate, is responsible for the taste we know as umami, which is present in miso and soy sauce and makes foods especially savory and flavorful. Simply put, add koji to meat and the result is awesome.
Most people buy koji pre-made, but Sawyer and his larder master and forager, Jeremy Umansky, at Sawyer's restaurant Trentina, developed a house-made version and have been experimenting with using it to cure meats. (Check out Umansky's TED talk for more about it.) In this simple recipe, they add the ingredient to salmon fillets for a few minutes before grilling, a technique that mildly cures, and deeply flavors, the fish. It's a great starter recipe to introduce you to the powers of this unusual pantry staple.
Word to the wise: you're (probably) not a professional chef. Skip making koji from scratch, and instead head to your local Asian market, or order some online (this is a good marketplace to try pacificeastwest.com). You want to make sure you are purchasing an authentic product with few additives. Your koji should contain: aspergillus, salt, rice, water. That's it. Now, get cooking!