25 Pie Recipes to Make the World Go Round (Especially on Pie Day)
Happy Pie Day! Bake your way to perfection with our best pie recipes from molasses to banana cream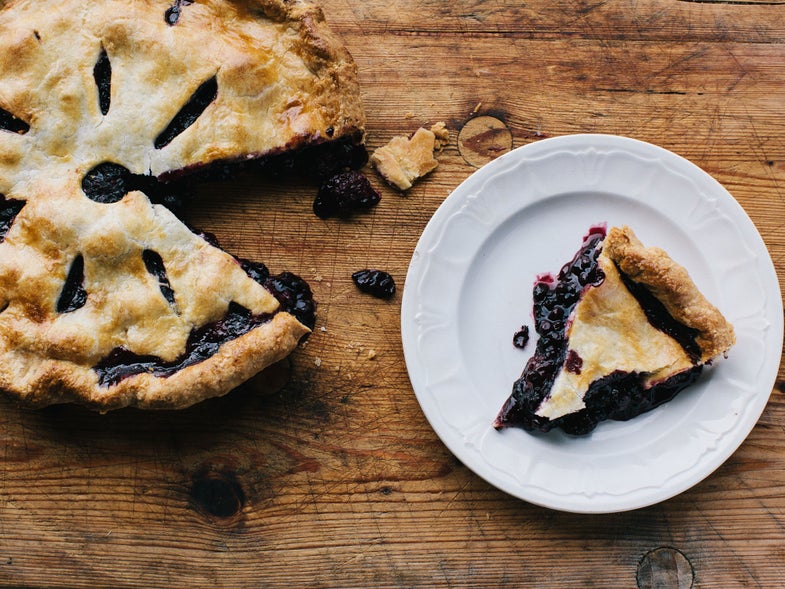 Who doesn't love a slice of pie on a hot summer day or a cold winter night? Whether it's a flaky, doughy crust, or a warm graham cracker crust, pies make for the perfect dessert. And on π Day, er, Pie Day, we want nothing more than a fresh, round pie straight from the oven.
Pie is incredibly versatile and can include everything from juicy fruit pies like blackberry pie, strawberry pie, and apple pie, to savory meats like huntsman's pies, made with the same dough. They're also a great way to use this summer's bounty of fresh fruits, whether you favor stone fruits, berries, or citrus. Whipping up a fresh, homemade pie is a fun, easy summer activity, and any project that ends in a buttery, sweet slice of pie is definitely one that we like to take on.
Before you get started, make sure you're all studied up on the best technique for how to roll pie dough and decide if you want to weave an elegant lattice atop your pie. Once you feel confident on how to bake pie, check out our collection of our favorite pie recipes that will have you coming back for seconds, and maybe even thirds.
Watch: How to Braid a Pie Crust