SAVEUR Gift Guides: A Professional Baker's Tools for Making Perfect Bread
Loaves of wisdom from our bread guru

After spending a decade baking bread and pastry-cheffing in professional kitchens, I've locked down a list of all the tools, books, and ingredients that help me turn out bakery-level breads wherever I may be. These are no-nonsense items that I keep coming back to, whether I'm baking in a Michelin-starred restaurant, the SAVEUR test kitchen, or my shoebox of a New York City studio.
Industrial bakeries have the advantage of steam-injection ovens, humidified proofing closets, even giant hydraulic presses to divide dough into evenly sized pieces. While that equipment is handy for churning out artisan loaves at high volume, there are a number of products that will help the home baker in your life to produce bread with just as beautiful a crust and crumb at home.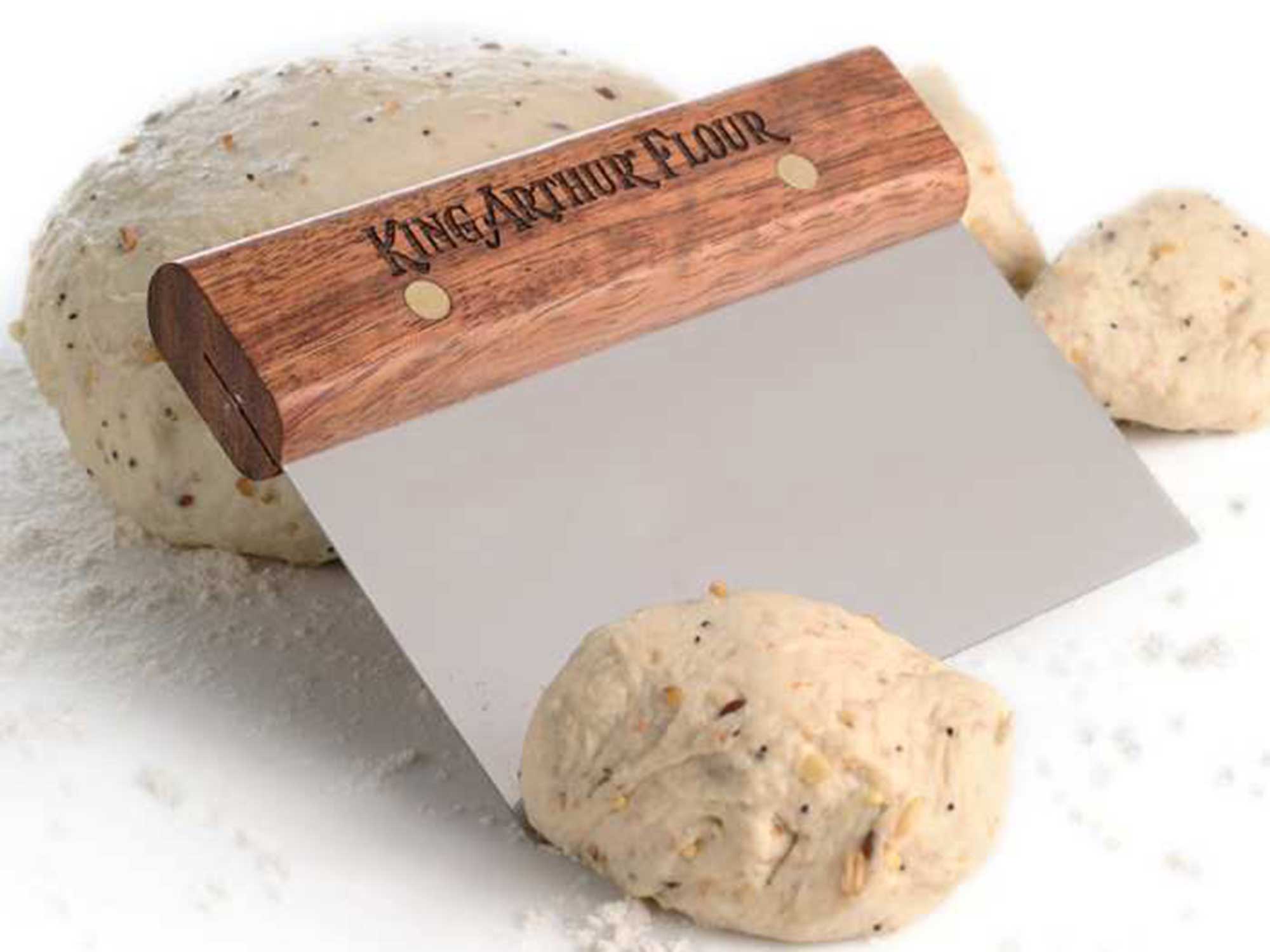 Lamson Dough Scraper
Perfect for portioning, scraping, and scooping Amazon
Check Price
Portioning out dough? Scooping up chopped nuts or sifted flour? Scraping down your work surface after a day of baking? Bench knives are one of the workhorses of the bakery, and this pretty rosewood version makes an attractive addition to your tool chest.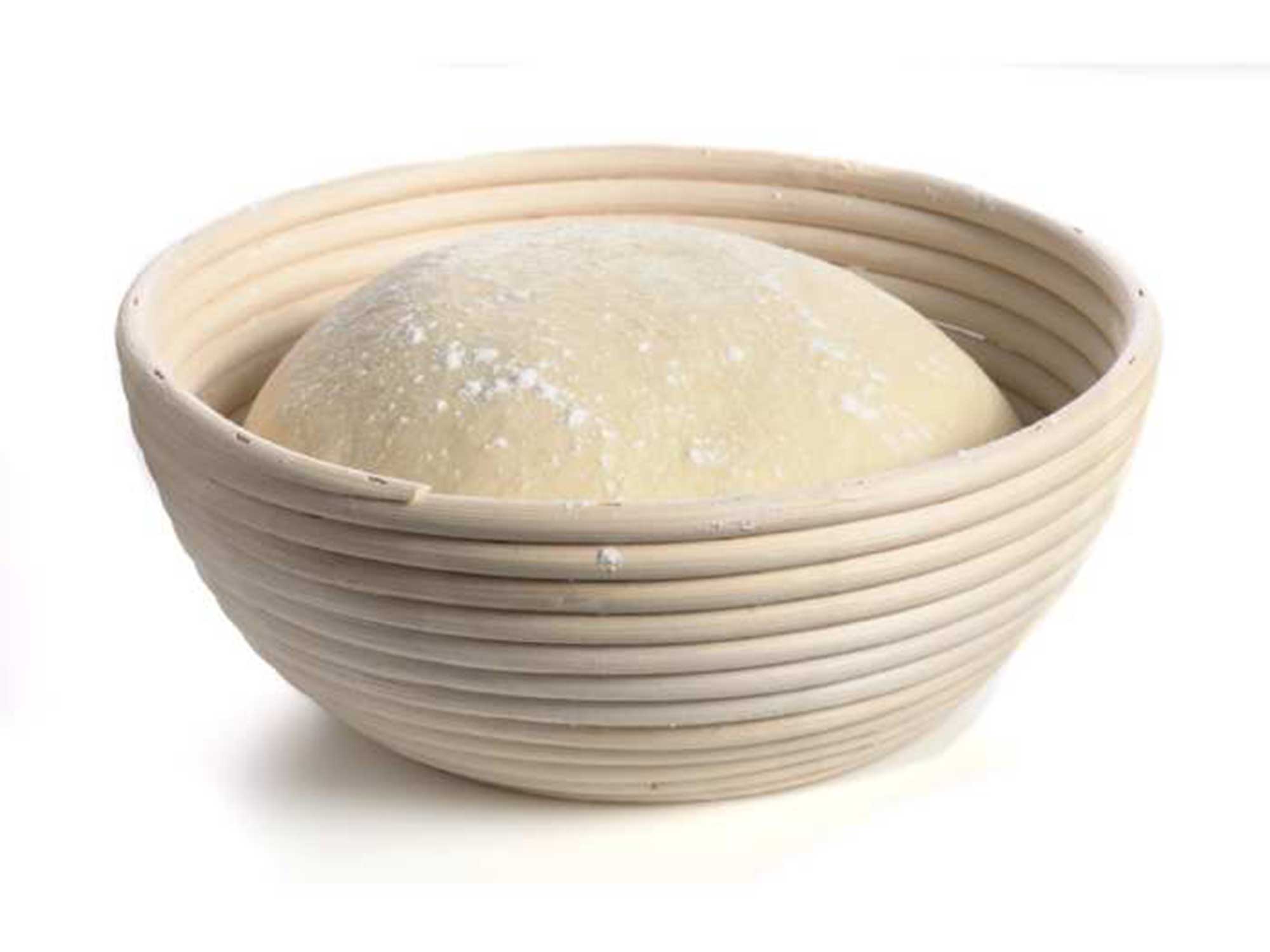 Banneton
This brotform gives your crust a nice pattern Amazon
Check Price
This rising basket (AKA banneton or brotform), gives high-moisture artisan loaves the support they need for a slow, gentle proof. Give the basket a liberal dusting of flour before dropping in your loaf and the willow-reed construction will give a beautiful, patterned crust.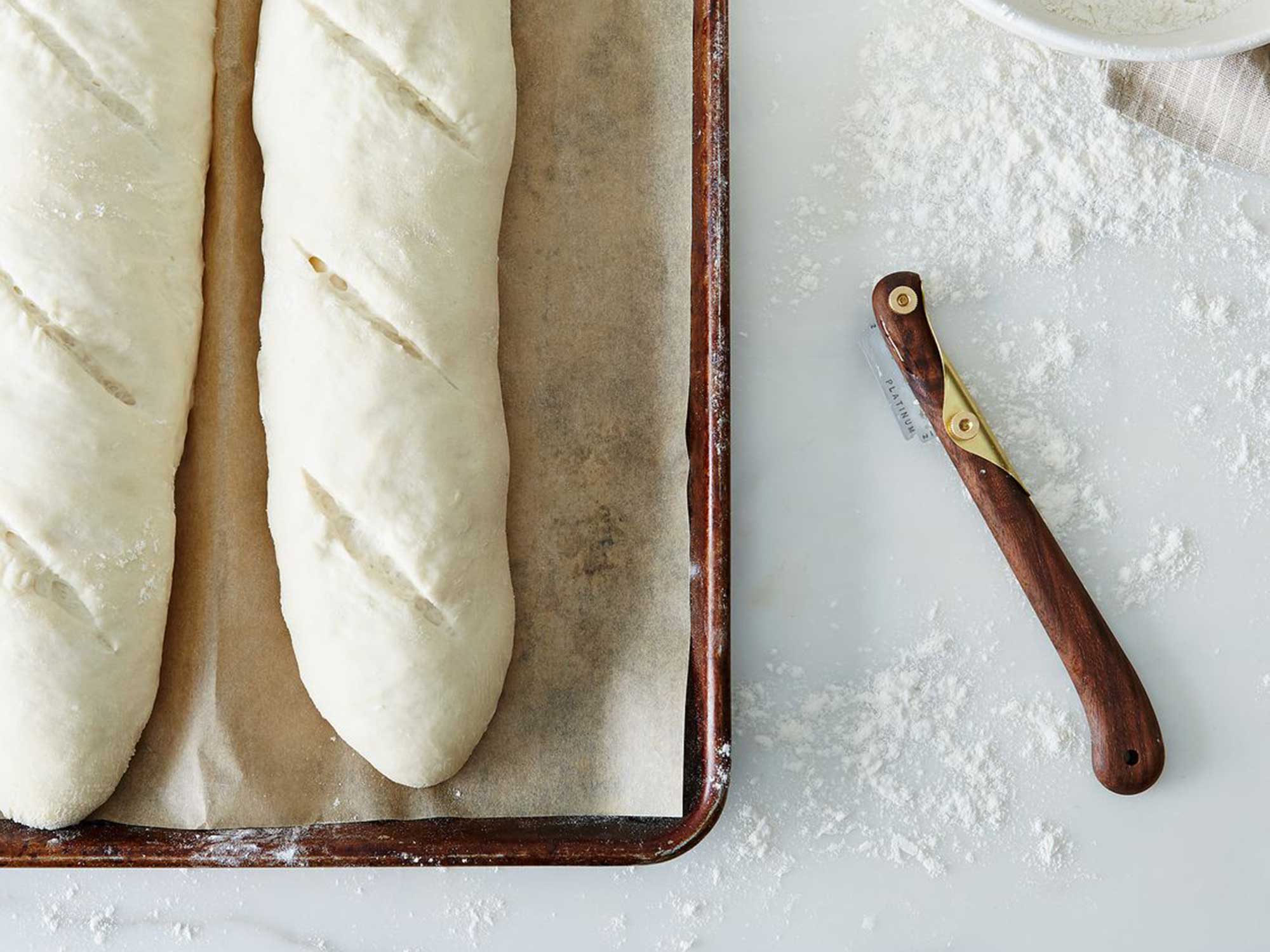 Black Walnut Bread Lame
Score your bread with a lame Amazon
Check Price
Rustic loaves can be scored with the tip of a knife or not at all, but if you're after those distinct, sharp ears characteristic of classic baguettes and batards, invest in this lovely lame (pronounced lahm). The walnut and brass handle holds two-sided razor blades at just the right angle for deftly scoring artisan loaves.
Bread
A serious and comprehensive bread baking book. Amazon
Check Price
When I was hired as an overnight bread baker for Bouchon Bakery, I asked my boss, James Belisle, what I could read to gain a better understanding of bread science and technique. He told me that if I only ever read one baking book for the rest of my life, it should be Jeffrey Hamelman's Bread. Light on food porny photos and heavy on content, this is the most serious and comprehensive bread baking book I've ever come across. Endlessly useful for both home and career bakers.
I love these lightweight, virtually indestructible mixing bowls for all my baking projects. Bonus points for being American-made!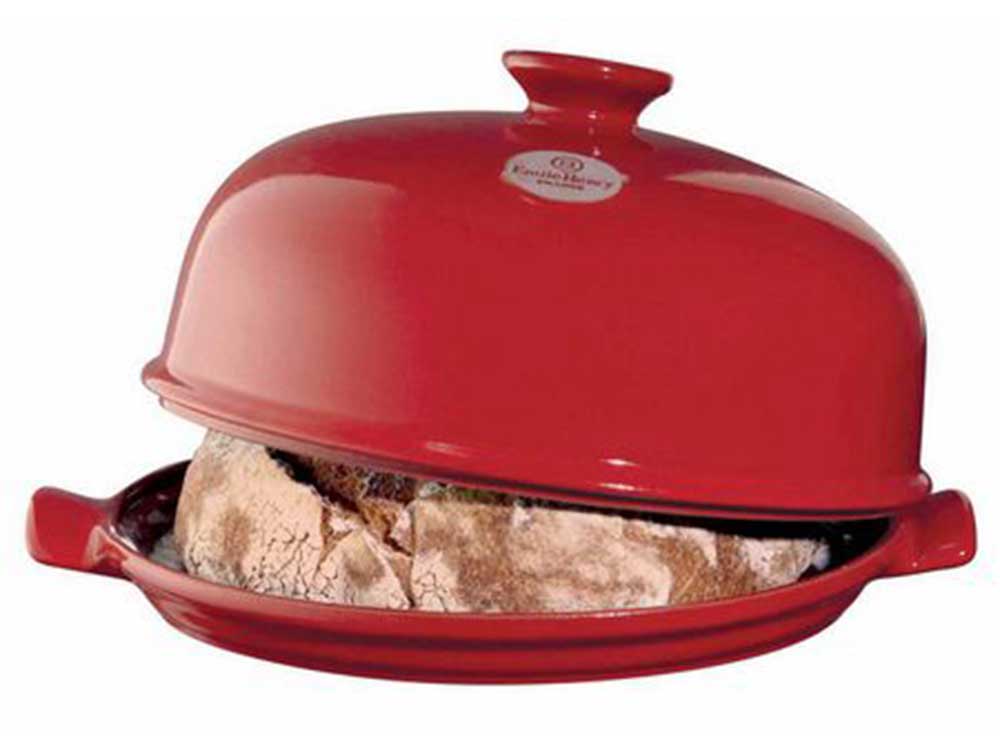 Bread Cloche
The most essential factor in achieving a good crust is steam. Emile Henry USA
Check Price
Many professional bread ovens include a steam-injection function and a damper to control how much and when to let the steam out of the deck. While plenty of home bread recipes try to mimic the steam function with water, ice or spray bottles, the fact remains that home ovens were not designed to retain moisture. Baking your bread in an enclosed dutch oven or one of these beautiful cloches from Emile Henry is the most effective way to achieve that covetable, crackery crust at home.
Let me just say that I'm more likely to tear into a whole baguette with my teeth than I am to fuss with a dull bread knife. With that in mind, please do not spend a ton of money on your bread knife. Serrated blades are nearly impossible to sharpen, so you're better off getting an attractive but inexpensive version and replacing it when it dulls. This sleek white version comes with a safety shield for easy transport (totally clutch for bread and cheese picnics).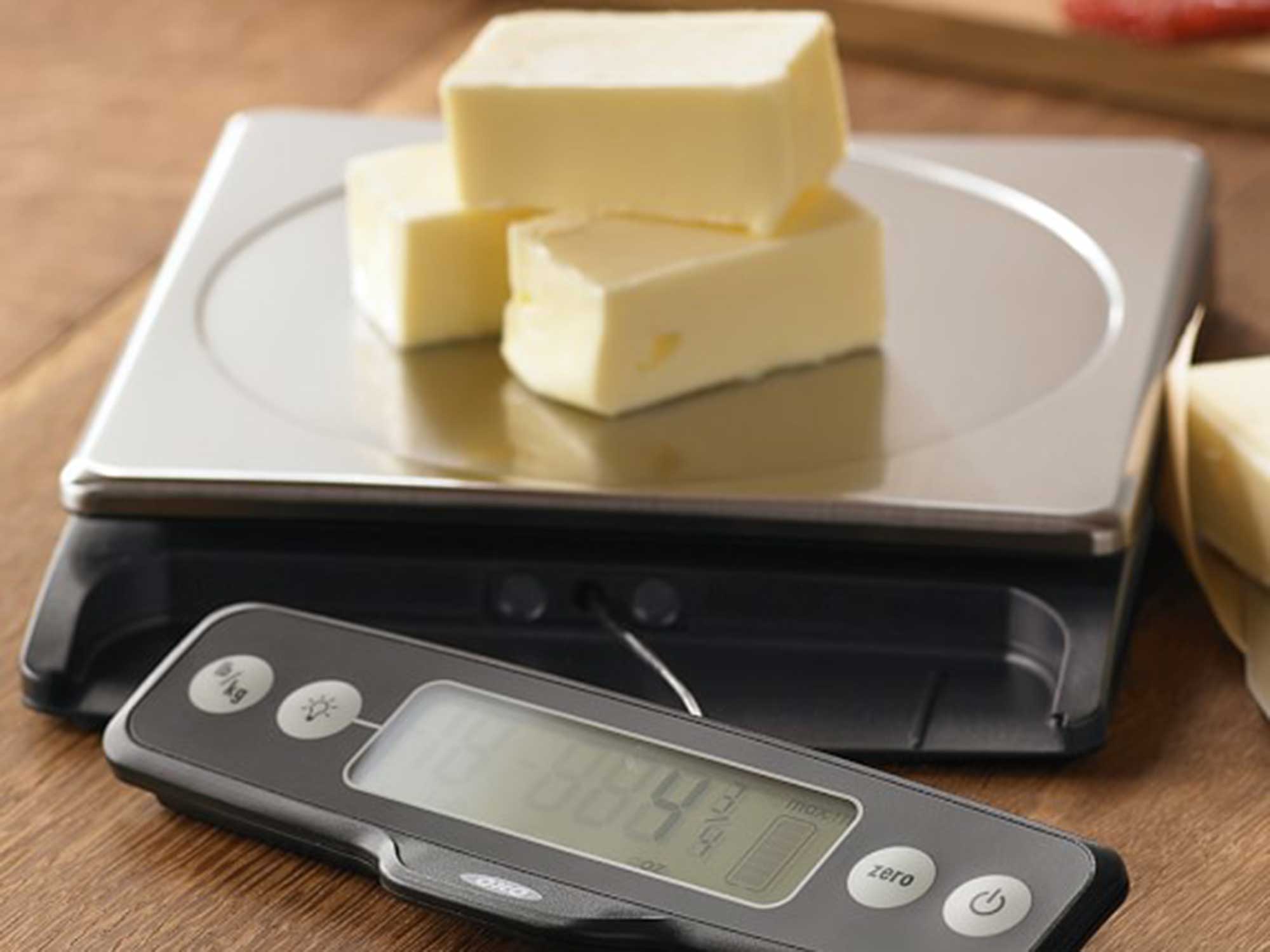 Digital Kitchen Scale
Do not even get me started on weight versus volume measurements in baking. Williams Sonoma
Check Price
JUST trust me that the sooner you switch to weighing your ingredients, the closer you will come to mastering the art and science of bread. This is the scale I use in the SAVEUR test kitchen and at home. It is easy to clean, very precise, and maxes out at a generous 11 pounds.
Fortunately, Vermont Creamery has you and your beautiful pain au levain covered with their Breton-style cultured butter. I'm a huge fan of this version that is studded with crunchy flecks of Celtic sea salt.