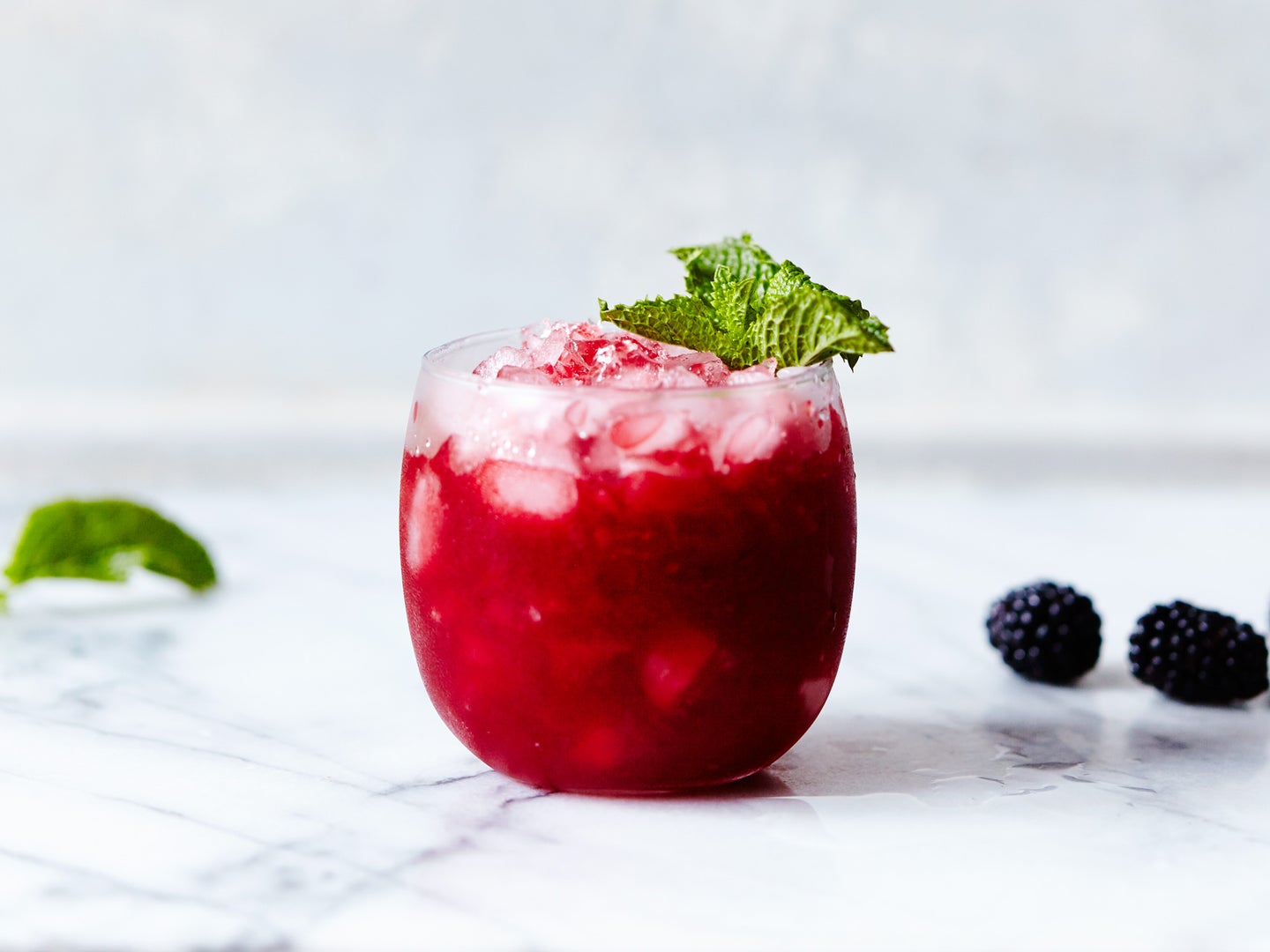 Featuring blackberries, a favorite seasonal berry, blended with notes of citrus and mint, these flavor combinations make for great summer sippers. The mist of Connemara whiskey on top of these flavor profiles gives the most beautiful aroma without adding much more alcohol to the Everclear®. Cocktail recipe by Joann Spiegel from The Dead Rabbit Grocery & Grog in NYC.
Goldsmith's Daughter [sponsored]
Goldsmiths Daughter cocktail recipe presented by Everclear<sup>®</sup>
Cocktail
6 blackberries
3-4 mint leaves
1⁄2 oz. lemon sherbert
1 oz. lime juice
1 1⁄4 oz. Everclear®
Connemara Peated Irish whiskey
mint sprigs
Instructions
Muddle blackberries and mint, then add lemon sherbet, lime juice and Everclear®. Shake hard over ice and double strain into double old fashioned glass filled with crushed ice. Top with more crushed ice and garnish with large mint sprigs.
---
Lemon Sherbet
zest of 2 lemons
3⁄4 cup caster sugar
3⁄4 cup fresh lemon juice
Instructions
Mix the sugar and the lemon zest together then add 3⁄4 cups fresh lemon juice heat until sugar dissolves completely and strain. Chill and use. Makes 1 cup.