Recipes
Fany Gerson's Horchata Paletas
Toasted rice flavors the creamy base for these cinnamon-scented, Mexican-style ice pops.
Serves

8—10

Cook

8 hours 30 minutes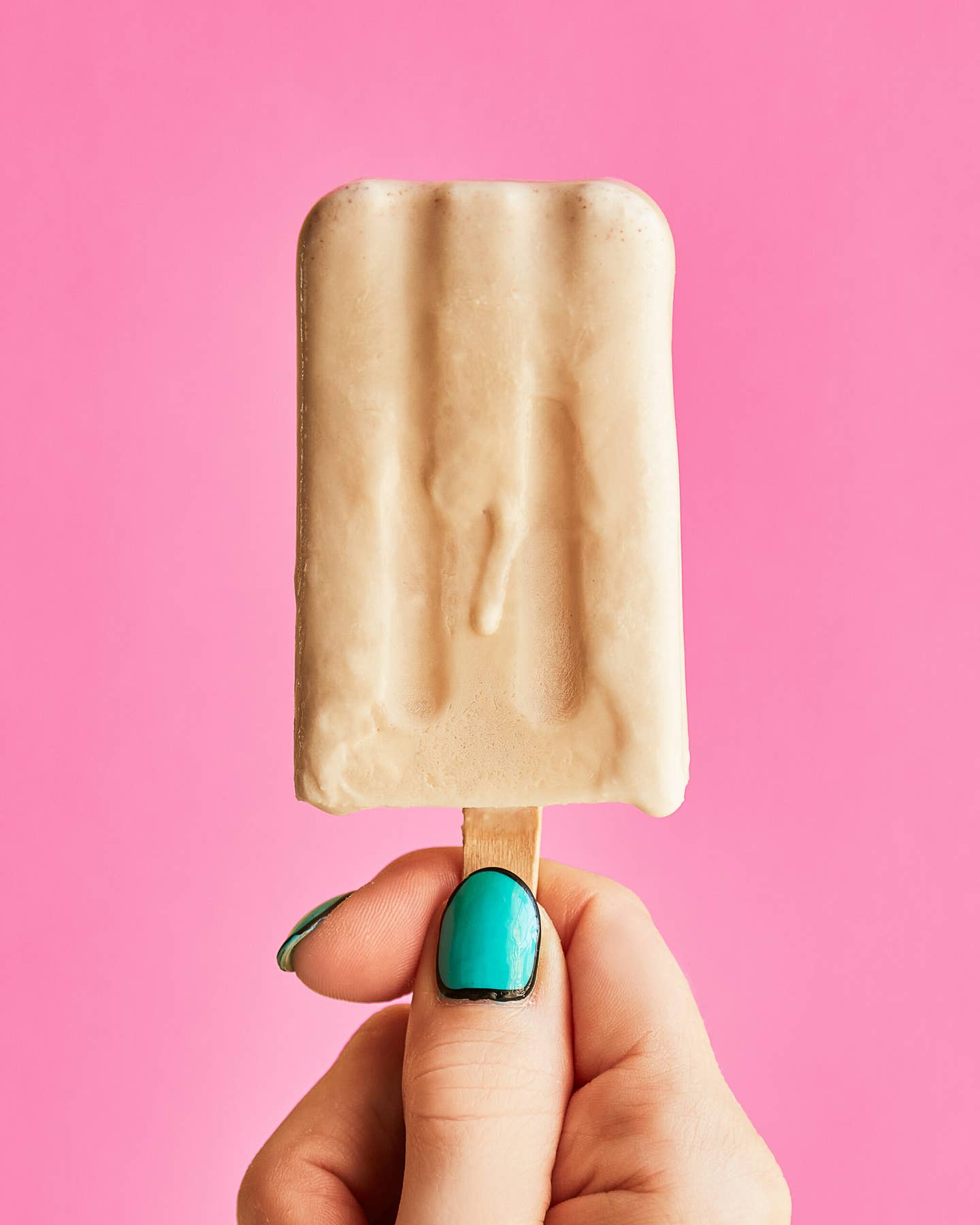 Toasting the rice, almonds, and cinnamon before steeping them in the horchata base results in an exceptionally deep and nutty flavor, so don't be tempted to skip this important step. For even creamier paletas, swap out 2 cups of the half & half for heavy cream; for a vegan version, feel free to replace the dairy entirely with any non-sweetened nut, oat, or soy milk.
Ingredients
¾ cup long-grain white rice
¾ cup raw almonds
One 3-in. cinnamon stick
6 cup half & half
¼ cup sugar, plus more
½ tsp. vanilla extract
Pinch kosher salt
Instructions
Step 1
To a medium pot over medium heat, add the rice, almonds, and cinnamon stick and cook, stirring frequently, until the rice and almonds are slightly toasted and the cinnamon is very fragrant, 3–6 minutes . Stir in the half-and-half and ¼ cup sugar, bring to a simmer, then remove from the heat, cover, and set aside to cool to room temperature. Transfer to the fridge to steep for at least 3 and up to 24 hours.
Step 2
In a blender, working in batches, puree the rice-almond-half & half mixture until the rice and nuts are completely pulverized. Line a fine-mesh strainer with cheesecloth, then set over a large bowl. Strain the horchata base into the bowl, pressing down on the solids with a spatula or the back of a spoon to extract as much liquid as possible; discard any solids that remain in the strainer. Working in batches, blend the strained liquid once more; strain into the bowl again, discarding any solids. Stir in the vanilla and salt, and season to taste with more sugar.
Step 3
Pour the base evenly into a popsicle mold, leaving a little bit of room at the top as the paletas expand as they freeze.  Transfer to the freezer until the paletas are slushy, about 1 hour, then insert a popsicle stick in the center of each. Continue freezing until firm, at least 4 hours.
Step 4
To unmold, dip the paleta mold into a container of warm water. Serve the horchata paletas immediately or place on a clean sheet pan and store in the freezer for up to 1 month. (If storing longer than 24 hours, wrap tightly in plastic wrap.)