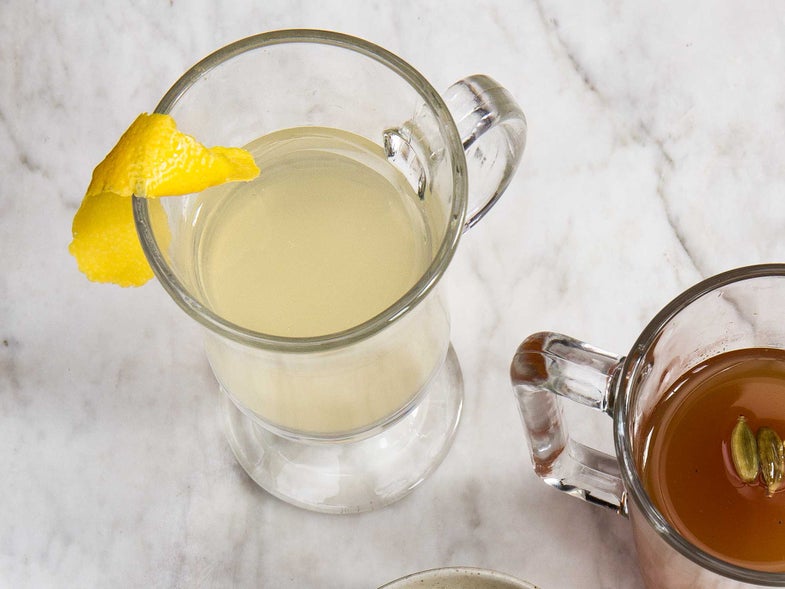 Overproof rum, honey syrup, and lime come together to make a simple but powerful hot toddy. This recipes comes from Celeste in Chicago.
Featured in: Make These Hot Cocktails to Drink Away the Cold
Yield: makes 1 cocktail
Time: 5 minutes
Ingredients
1 oz. overproof rum, such as Wray & Nephew
1⁄2 oz. honey simple syrup
1⁄4 oz. fresh lime juice
Lemon peel, to garnish
Instructions
In a warmed toddy glass, stir the rum with the syrup, lime juice, and 2 1⁄2 oz. boiling water. Garnish with a lemon peel before serving.