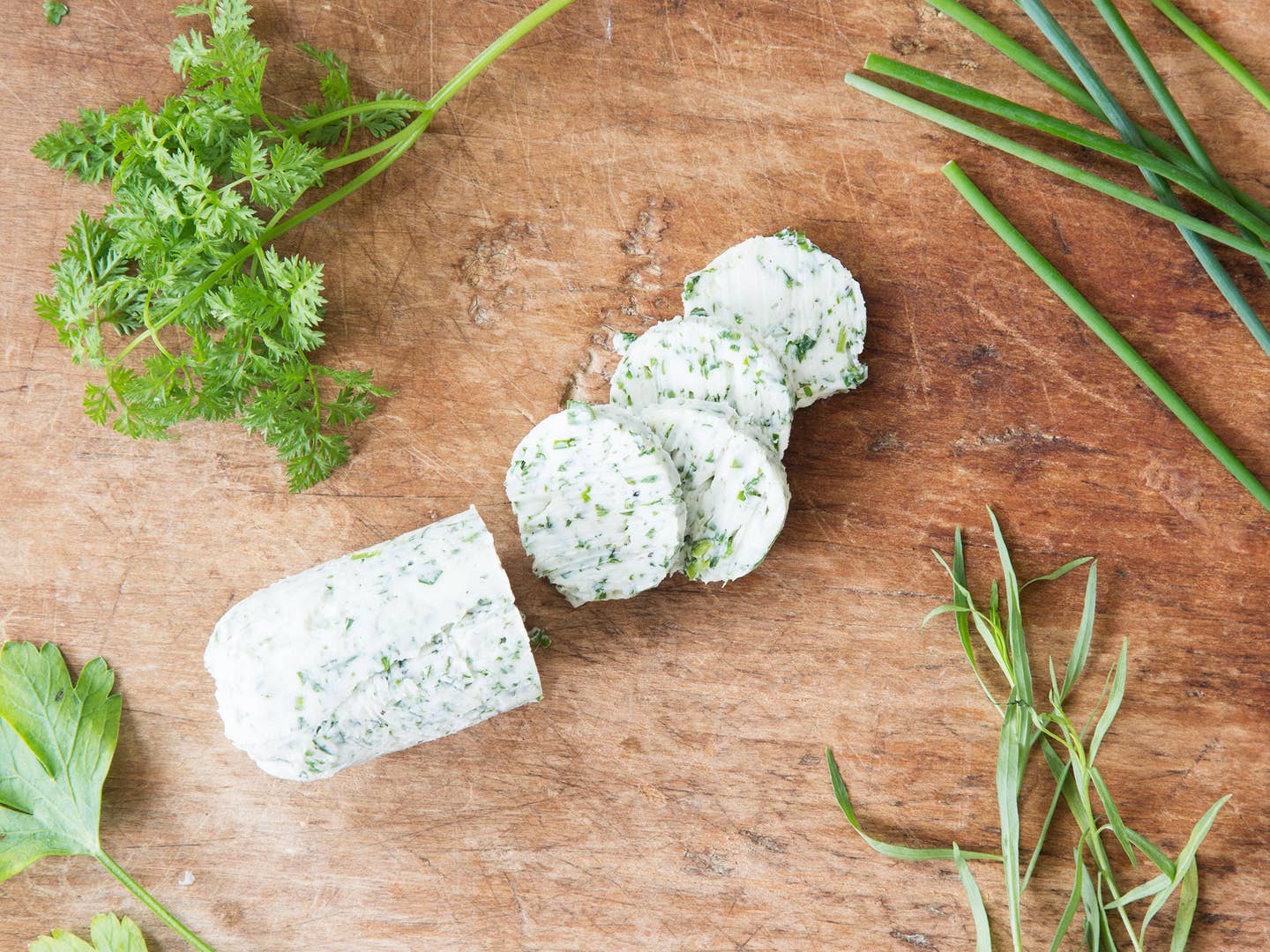 Techniques
How to Make Compound Butter with Literally Anything
Instantly make your butter a little fancier with this easy technique
When it comes to building sauces, the French have taught us to diligently add a component, then reduce; add a component, then reduce. It's a tried-and-true method for developing full, round, deeply-flavored garnishes.
But, when it comes to summer, who wants to stand over a hot stove waiting for a sauce to reach that perfect consistency? Not us. That's why we love compound butters. Anything you can imagine—herbs, zests, salts, seaweed, cheeses, chiles, jerky, syrups, fruit—can be incorporated into this instant condiment. Depending on the ingredients, compound butters will keep for a very long time in the fridge, and indefinitely in the freezer. Just take out a disc of green-pepper butter to garnish grilled porkchops, or put out a dish of softened coffee butter to spread on fluffy warm biscuits at brunch.
Making compound butter takes very little time (and even less effort). Wrapped in wax paper and tied with kitchen string, it makes for a great host or hostess gift. In addition, making them is a great way to use up leftover produce: don't let that unused bunch of chervil go bad! Chop it up, stir it into softened butter with a pinch of salt, and then store it until you have reason to impress, but don't have the wherewithal to do so.