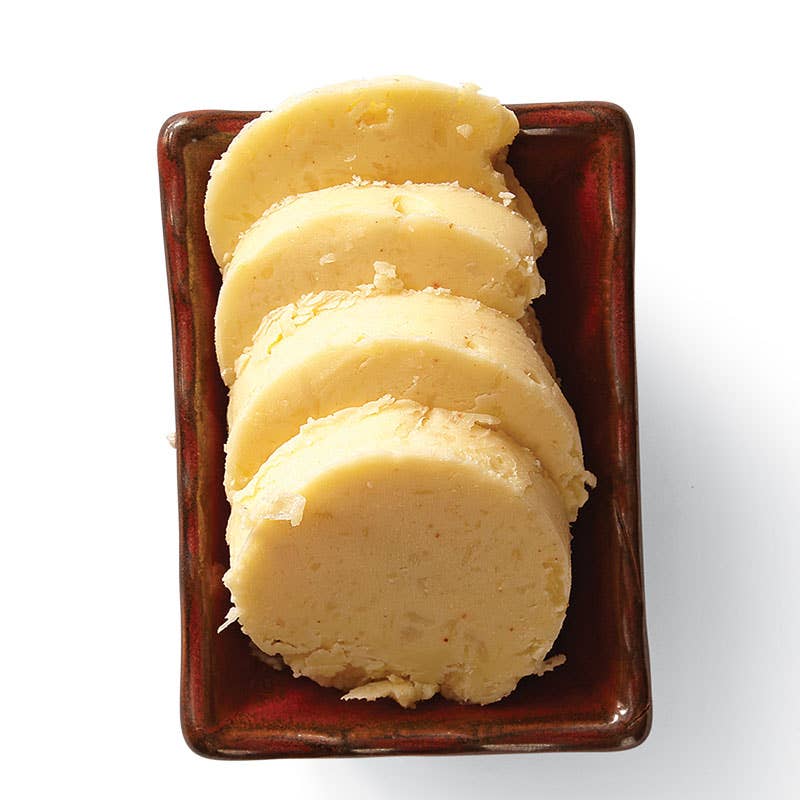 Recipes
Compound Butter Recipes
Compound butter is the easiest condiment around
Making a great sauce can be a very involved affair, with careful tending to the stove and slow building of flavors. But sometimes you want to take the easy route, and for those occasions we turn to compound butter. This delicious condiment couldn't be simpler—mixing flavorful ingredients like coffee, truffles, or bonito into butter gives you an easy way to add a burst of flavor to everything from grilled meats and vegetables to slices of bread.
Garlic is one of the most classic compound butter flavorings. Our garlic butter recipe from Alice Waters' iconic Chez Panisse combines butter and boiled garlic cloves with a dash of white wine vinegar and cayenne. It's absolutely luxurious slathered onto a hot steak.
Bright, fresh herbs are a natural pairing with rich butter. Try making compound butters with parsley and garlic or cilantro and chiles. Either is perfect for grilled lobster—spread them on and let them melt down into the meat, poaching the lobster in its shell.
We love less conventional butters, too. For a jolt of caffeine, make coffee butter by steeping coffee in cream and blending it with butter and a pinch of salt. It's equally good for spreading on toast or basting grilled meats. Bonito flakes combine with white wine in our bonito butter, which adds a huge umami kick to poached vegetables.
For the easiest, most delicious condiments around, check out our collection of compound butter recipes and watch our compound butter video.