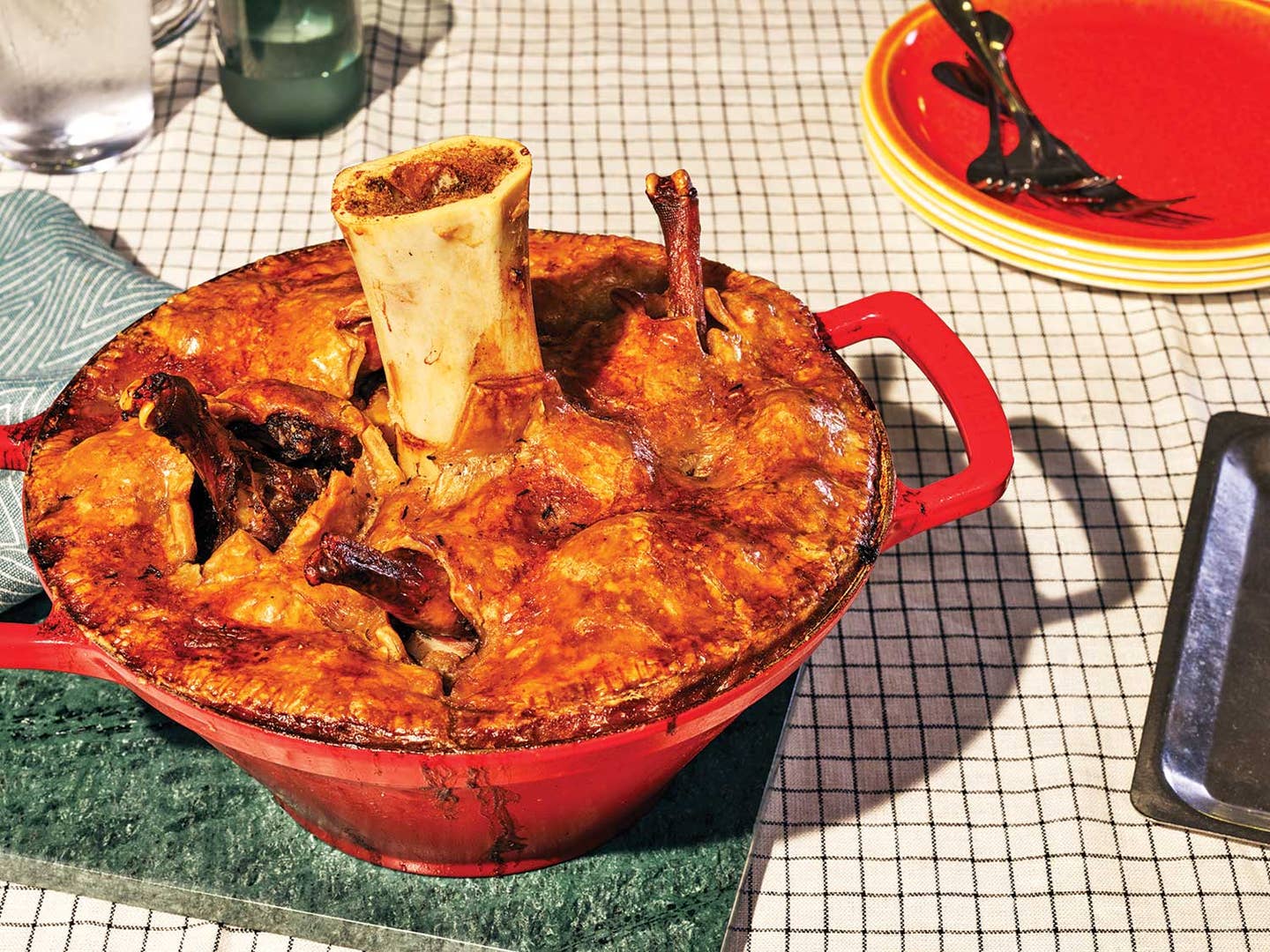 Techniques
How to Make the Meat-Filled Canadian Pie of Your Dreams
The cipaille, a savory meat pie from Quebec, is stuffed with pork, veal, rabbit, duck legs, and more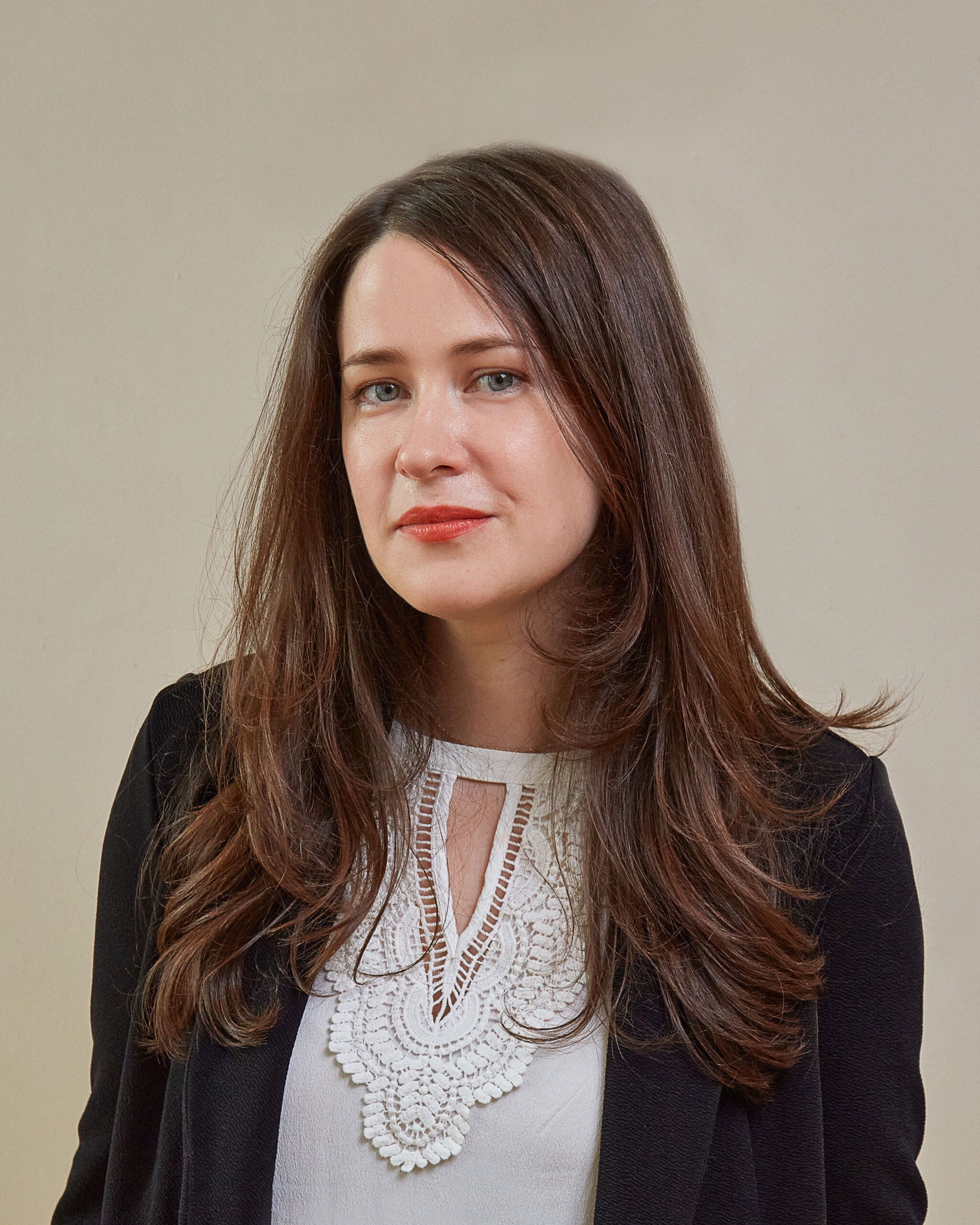 ---
Meat pies from Canada's Quebec province, called tourtières, are thought of much like homemade pot roast is Stateside: a simple and satisfying dish for Sunday dinner, but one that can also anchor a celebration. While the humble tourtière reigns in Montreal, its country cousin, cipaille, is more dramatic. Cipaille's deep-dish pastry is filled with game meats and the flavors of medieval France: cinnamon, clove, allspice, and nutmeg. The origins of this imposing pie are murky: Some argue its Anglo nautical heritage, comparing it to early published recipes for "sea pie," which was developed to feed a literal boatload of British sailors. Others claim that the name refers to the traditional six layers of pastry and meats, with roots in the court of Catherine de' Medici.
Whatever its true origin, today the cipaille is indisputably a part of Quebec's culinary fabric. This version, an elevated iteration developed by Martin Picard of Au Pied de Cochon in the early 2000s, is now made by chef Vincent Dion-Lavallée at the restaurant group's newest outpost, La Cabane d'à Côté. He needs plenty of advance notice: The pie takes six hours to bake. But if you've got that kind of time, assembling one at home is easy—at least once you've picked up all of the meats from the butcher.
The cipaille is a rustic dish at heart, developed to serve a large group. But it will still benefit from careful prep and adherence to these tips.
The Crust: Chef Dion-Lavallée dispenses with the traditional six layers of interior pastry, instead relying on chopped potato as a starchy, binding element. And while he uses separate doughs for the top and bottom layers, we simplified that by using a flaky pâte brisée, or classic butter pie dough, for both. For ease of rolling and handling, and to minimize shrinkage, make the crust a day ahead and chill it overnight in the fridge. It should then be easy to roll—lightly floured as needed—after about 10 minutes on the counter.
The Meat: The bulk of the labor involved in making a cipaille comes from breaking down the meats. Once that's done, it's mostly a matter of piling them all into a pot. If ever you needed another reason to make friends with your local butcher, this is it: You will likely need to be in touch with a good one for a whole marrow bone and other odd cuts, and you might as well have the shop prepare the rest of the meat for you.
The Sauce: Unlike a pot pie's, the cipaille's broth contains no added thickeners. The large chunks of braising meat release their juices, and, with the cured pork fat and meat collagen released during baking, there's no need for a buttery roux or additional starchy binders. If you are using packaged stock, keep in mind that it will concentrate significantly during cooking, so be mindful of the salt level—opt for a low-sodium version and season the meat marinade more sparingly.
The Spices: Although Canadian culinary historian Lenore Newman acknowledges that there "really is no canonical, correct version" of the Quebecois meat pie, the common spice profile is reminiscent of medieval French court cuisine rather than the menus of modern Paris. Intensive use of spices was characteristic of the time, particularly those with origins in the East, such as cinnamon and clove. These flavors remain common in Quebec, and give the cipaille its beguiling aroma.
Under the crust, diverse cuts create a fortifying stew.
Whole Rabbit
Lean wild hare or farm-raised rabbit is portioned into large, bone-in pieces; the meat melts into silky shreds.
Duck Legs
The drumsticks and thighs of two large duck legs come out fall-off-the-bone tender, and their fat helps thicken the stew.
Lamb Shank
Lamb adds the gamy flavor that most farmed meats lack. Ask your butcher to cut the shank across the bone into pieces.
Salt Pork
Cured, fatty pork pieces lend a hint of "funk." Blanch them gently and drain to extract some of the salt before adding.