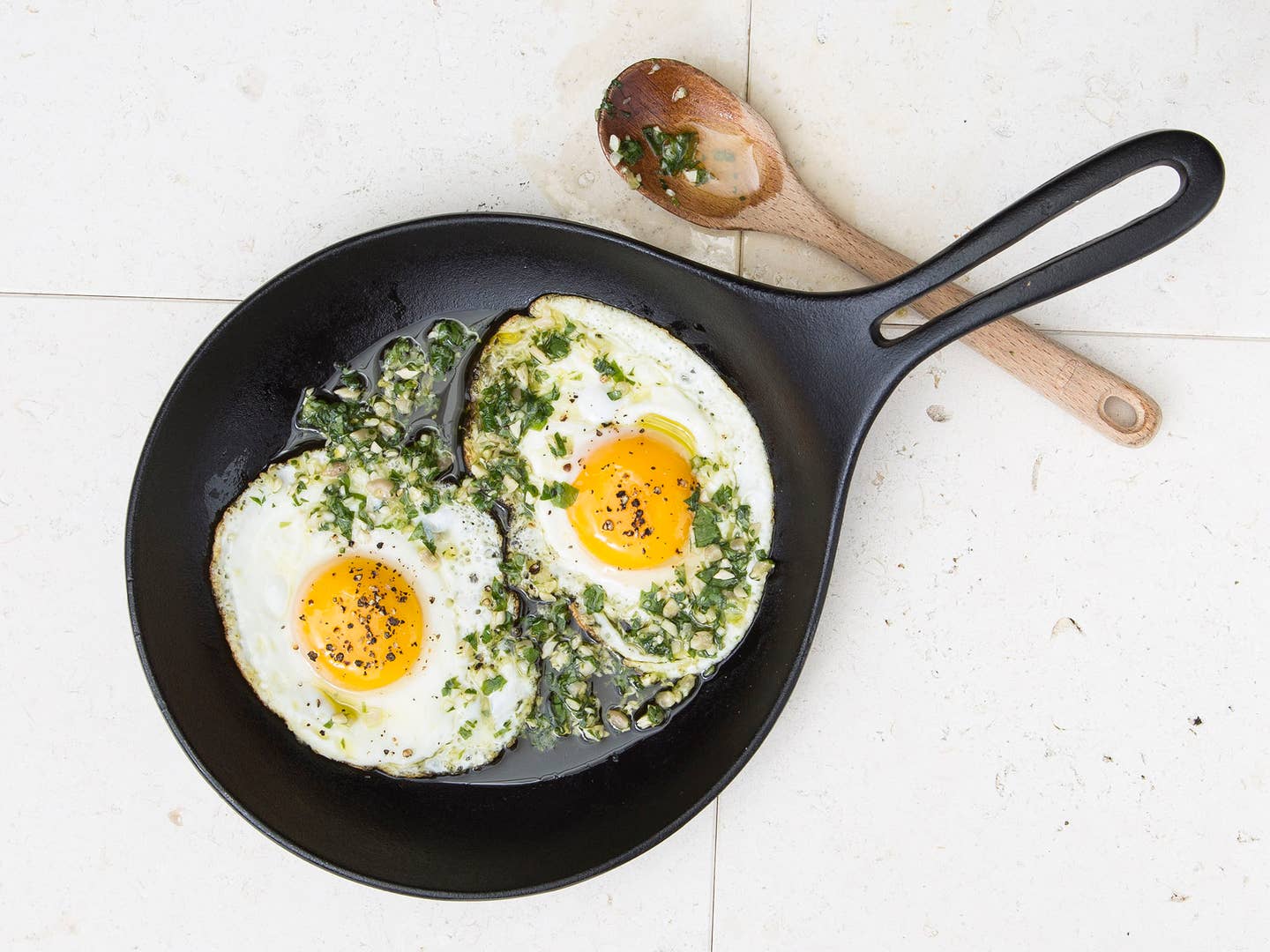 Techniques
Pesto Is So Much More Than Basil on Pasta
It's more than a recipe; it's a technique to eat the best of spring
When spring bursts forth, the swelling buds and brightly colored wildflowers call me into the forest near my home in rural Tennessee. There, with a basket slung on my arm, I'll gaze and graze upon some of the first edible ephemerals. Every part of toothwort, with its early greens and delicate white flowers, exudes a delicious, biting flavor reminiscent of horseradish. I'll harvest some, then move on to the mottled green leaves of the trout lilies—juicy, sweet, with a pleasant sharp accent—and stop at the stream to add some hearty handfuls of watercress to my basket.
Perhaps my most exciting foraging find each spring is ramps, a wild cousin of garlic and onions with a rich, pungent flavor. The first way I enjoy them is just as I find them, on the spot, but if I can control myself long enough to collect a handful, I know I'll incorporate them into a simple pesto. It's the most perfect way I've found to preserve—albeit briefly—the perishable bright taste of just-picked, delicate spring greens.
Back home in my garden, I'll pluck a few handfuls of juicy chickweed or, if they're ready, any combination of spicy arugula, parsley, or nettles. The beauty of pesto is that it's so versatile, it works with whatever spring has decided to give me that day, and just a minimal amount of work will transform the leafy tops and weeds into a condiment that, I find, often takes the starring role on whatever plate it hits.
Into the house I go, where I'll clean and coarsely chop my greens and combine them with a handful of nuts or seeds for body and richness. If I'm not in a hurry, I love going for the creamier texture I can get grinding everything together using a mortar and pestle, but that first day, I'll often opt for the food processor. Then, a spoonful to taste. Each batch I make explodes with the exuberant flavor of spring, but perhaps this inaugural one more than any other. I'll use it on everything until it's gone—dotted on my morning eggs, tossed with grains, pasta, or potatoes, spread on bread, sandwiches, or quesadillas—its flavor one I know I'll miss when spring bids me farewell.