Recipes
Sopa de Lima Is the Answer to Your Fall Soup Prayers
Bright, warming, and straight-up delicious, this Mexican turkey and lime soup recipe is a keeper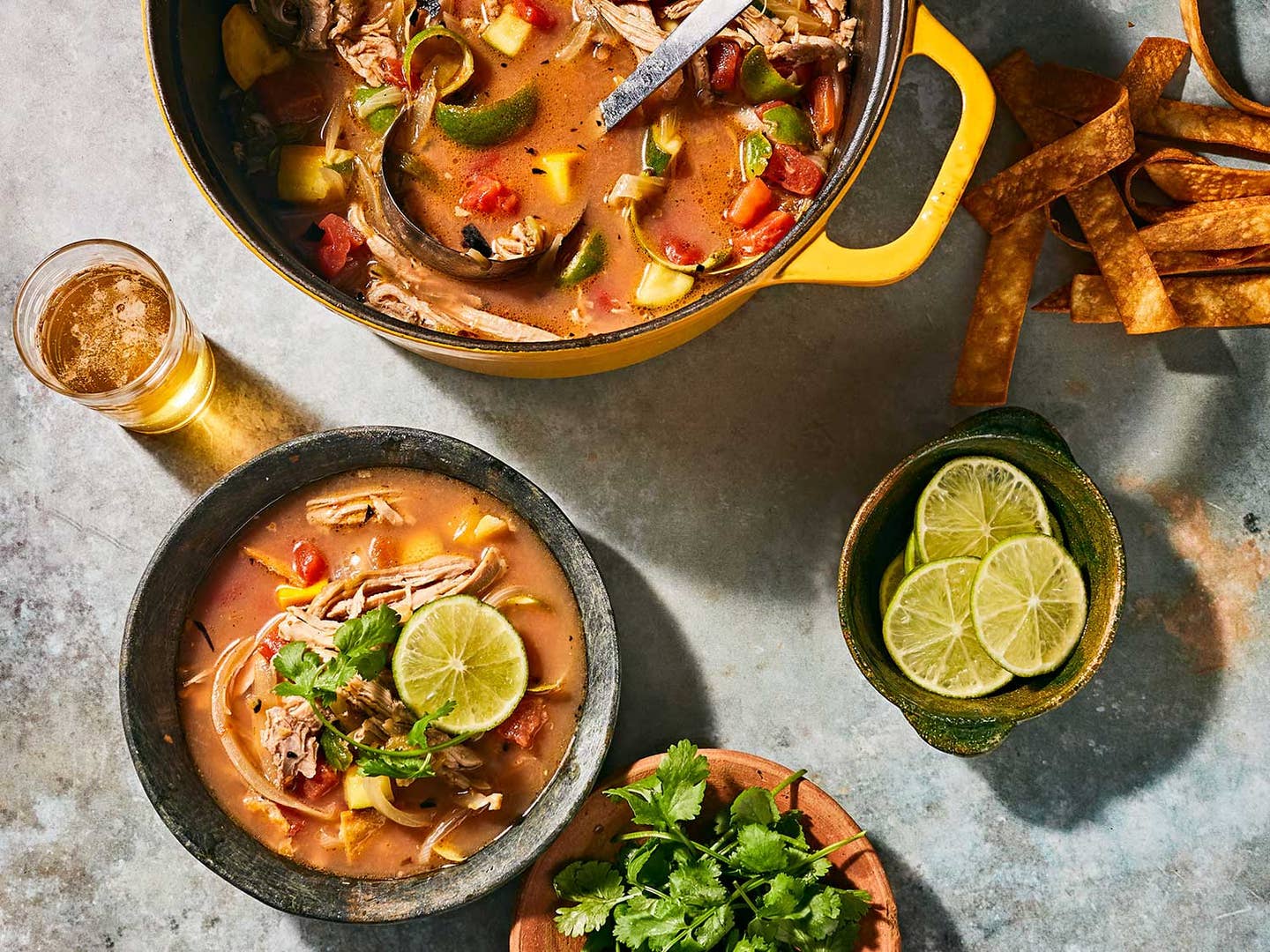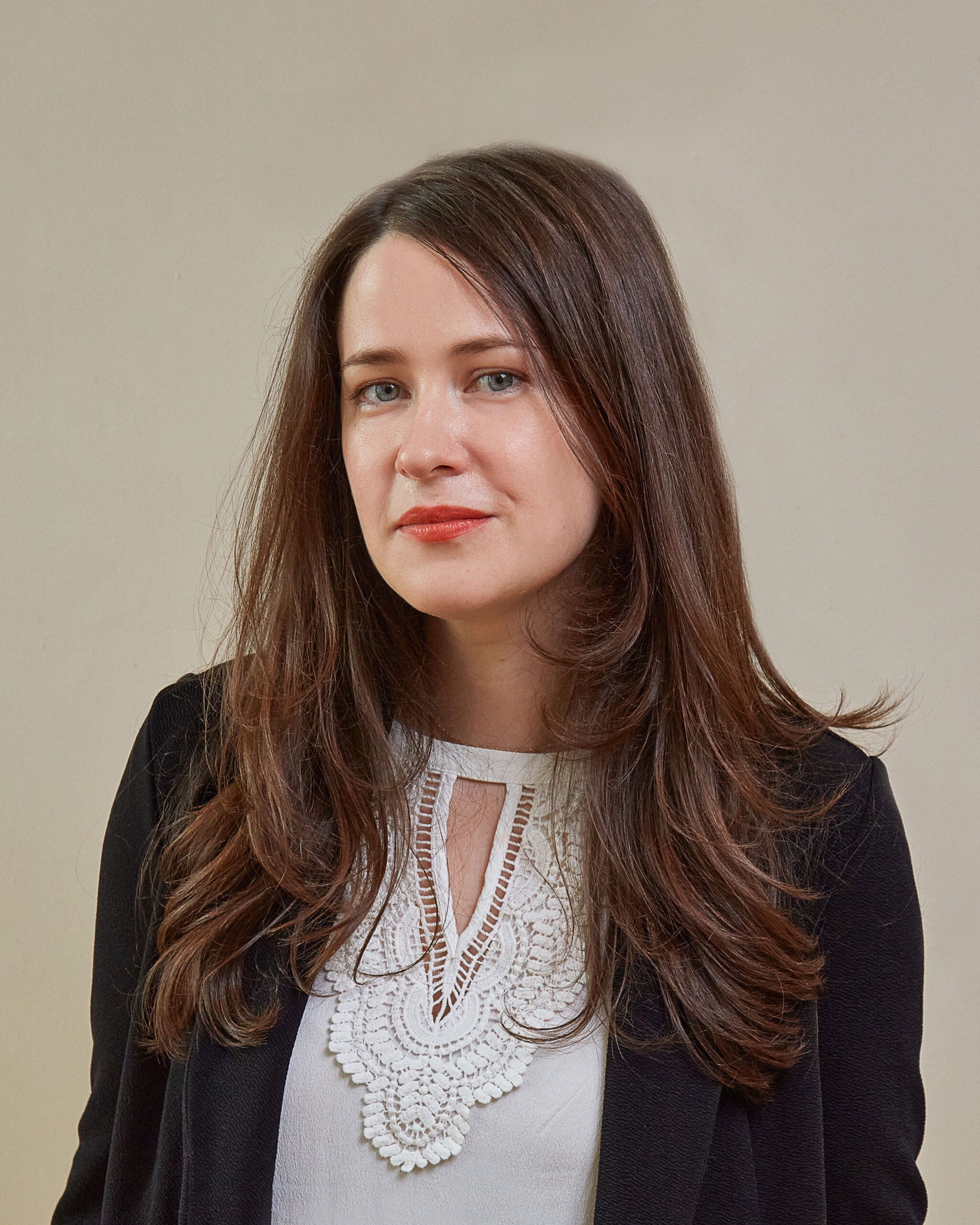 ---
The Mexican state of Yucatán is celebrated for having some of the most distinctive regional cuisine in the country, marked by its Mayan roots and international influences. Mérida, the state's historic capital and one of the earliest European settlements in Mexico, was built over the Mayan city of T'ho, and in the ensuing centuries, absorbed ingredients and culinary traditions that arrived with the Spanish, the Portuguese, the French, and the Lebanese. One of the Yucatán's most famous dishes is a prime example of this history: sopa de lima, a local soup made with dark, flavorful turkey, roasted chiles, crispy corn tortillas, and of course, limes.
Although citrus isn't native to the area, it is an integral ingredient in Yucatecan cuisine. Limes most likely originated in Asia and were introduced to South and Central America by the Spaniards; the fruit now grows throughout the Yucatán peninsula. Traditionally, limas ágrias, a bittersweet, floral variety, lend their characteristic tartness to sopa de lima. The acid cuts through through the rich, savory broth, which is made with turkey, one of the Yucatán's most highly prized pre-Columbian foods.
The soothing and relatively simple soup is a vibrant cure for a cold or hangover, and in the fall or winter, few dishes are better for breaking out of a root vegetable rut. While you'll have to hop on a flight to Mérida for the real thing (limas ágrias are nearly impossible to find outside of Mexico), here's how to make a superlative sopa de lima at home.
First, cover the turkey leg with turkey, chicken, or vegetable stock (or even water!). A handful of garlic cloves, black peppercorns, bay leaf, and dried Mexican oregano (which is much brighter and less piney than the Mediterranean variety) perfume the broth. Seek out a bone-in turkey leg—one drumstick and one thigh is the perfect quantity of meat for this recipe. The dark meat delivers more flavor than breasts and won't overcook as the broth simmers, while the bones add body and richness as their cartilage and connective tissues break down. Remove and discard the skin before cooking; it adds little in terms of flavor and will result in a greasy soup.
Remove the turkey leg from the broth and set it aside until cool enough to handle. Strain the broth and set it aside as well.
Once the meat has cooled, pick out and discard any bones; the drumstick has several fine and pointy bones, so take care to remove them all. Shred the turkey into bite-size pieces and set aside as you finish cooking the soup.
These steps can also be done ahead of time; if preparing the broth and meat in advance, cool the broth quickly in an ice bath, then refrigerate for up to 3 days or freeze for up to 3 months.
In the Yucatán and throughout Mexico, cooks often char fresh vegetables over a comal (griddle), a small but important step that adds an appealingly smoky, roasted flavor to salsas, soups, and stews. To mimic the effect on the stovetop, heat a dry cast-iron skillet over very high heat, add the peppers, onion, and garlic, and cook, turning occasionally, until charred all over and softened. The pepper skins can be rubbed off with a dry paper towel, or left on for extra campfire notes; discard the stems and seeds. Thinly slice the peppers and onion, and mince or smash the garlic.
Sweat the Aromatics with the Squash
Squash was domesticated in Mexico as early as 4900 B.C. A popular ingredient in Yucatecan cuisine, it's often fried or sautéed with tomatoes and chiles. To prevent overcooking the squash (in this recipe, a mixture of readily available zucchini and yellow summer squash), don't char it with the pepper and onions. Instead, cut it into large chunks and sweat with the aromatics and a splash of oil. Cooked gently with the charred ingredients, the squash will take on a little smokiness and lose some of its water content without turning to mush.
Stir a can of diced tomatoes with their liquid into the vegetable mixture, then allow their juices to concentrate and reduce to a jammy consistency. This step will finish cooking the vegetables and add a rosy color and subtle sweetness to the finished broth.
Add the reserved turkey broth and meat to the pot, along with several wide strips of lime and lemon zest. The limas ágrias used in the Yucatán are nearly impossible to find in the U.S., but a mixture of lemon and lime juice and lots of fresh zest will get you close. Remove the peels from the citrus in wide ribbons using a Y-shaped vegetable peeler, taking care to avoid as much of the bitter white pith as possible. Add the zests during the final moments of cooking —this will allow their oils to infuse the broth without muddying their fresh aromas. You may remove them before serving if you like, or leave them in—while untraditional, they make for a festive presentation and are pleasant to nibble on.
Ingredients
2 cups canola oil, for frying
12 corn tortillas, cut into 1/4" thick strips
4 cloves garlic, peeled
4 plum tomatoes, cored
2 habanero chiles
8 cups chicken stock
4 limes (2 peeled of pith and roughly chopped, 2 halved lengthwise and very thinly sliced crosswise)
1 tsp. dried thyme
1 tsp. dried oregano
8 bone-in, skinless chicken thighs
Kosher salt and freshly ground black pepper, to taste
1 cup finely chopped white onion
Instructions
Step 1
Heat oil in a 12" skillet over medium-high heat. Working in batches, add tortilla strips, and fry, tossing, until crisp and browned, about 3 minutes. Using a slotted spoon, transfer to paper towels to drain; set aside.
Step 2
Arrange an oven rack 4" from broiler and heat broiler to high. Place tomatoes, garlic, and chiles on a foil-lined baking sheet, and broil, turning as needed, until blackened all over, about 15 minutes for tomatoes, 10 minutes for garlic, and 6 minutes for chiles. Remove stems and seeds from chiles, and thinly slice; set aside. Transfer tomatoes and garlic to a food processor along with 2 cups stock and 2 peeled limes; puree until smooth, at least 2 minutes.
Step 3
Pour through a fine strainer into a 6-qt. saucepan and stir in remaining stock. Add thyme, oregano, and chicken, and bring to a boil over medium-high heat; reduce heat to medium-low, and cook, covered, until chicken is cooked through, about 25 minutes. Remove chicken and transfer to a bowl to cool; remove and discard bones, and finely shred chicken. Set chicken aside, and season soup with salt and pepper.
Step 4
To serve, divide shredded chicken, fried tortillas, onion, sliced chiles, and sliced limes among serving bowls, and then ladle soup into bowls, and serve immediately.