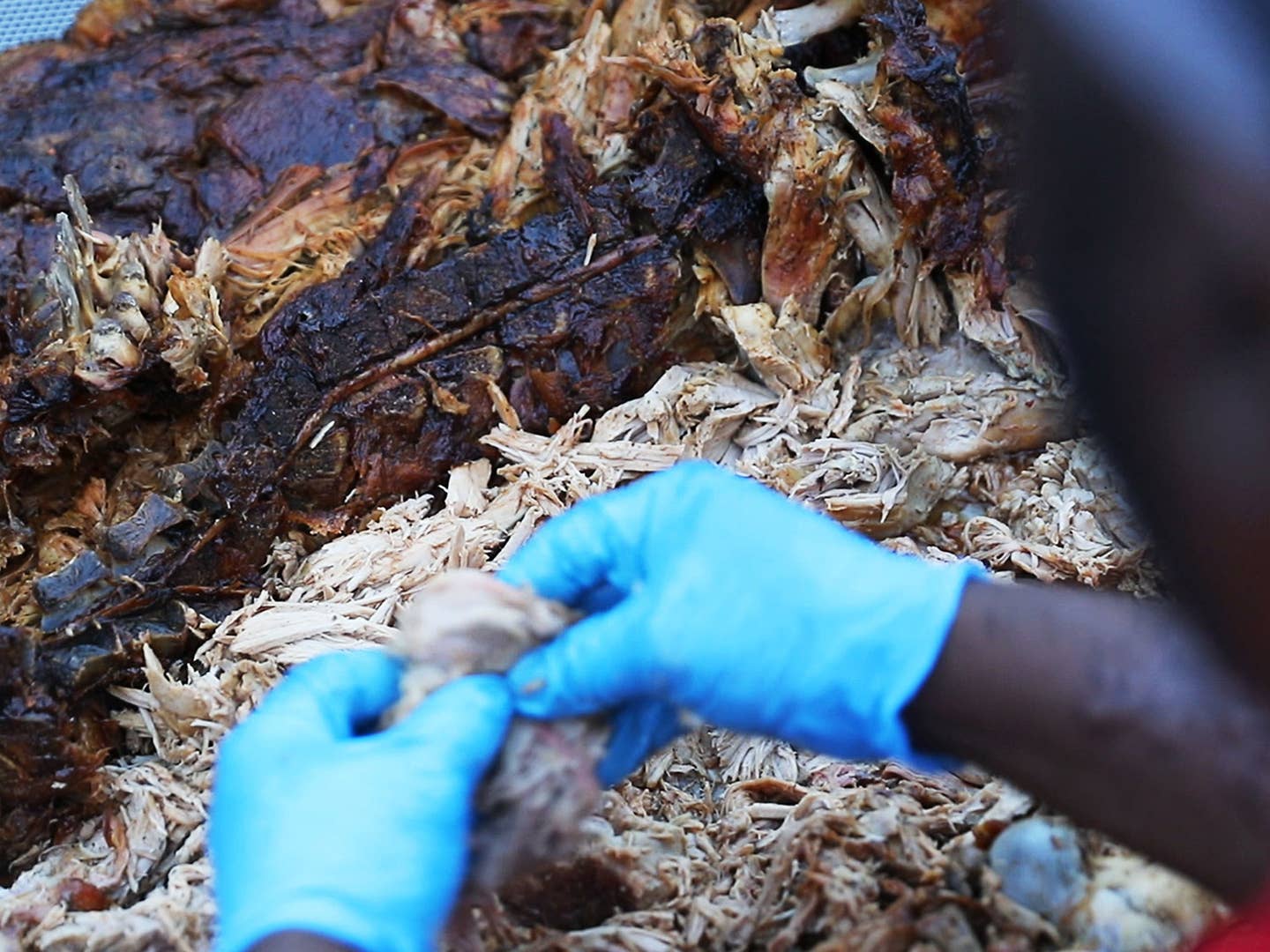 Travel
Is the South Headed in a New Culinary Direction?
As the popularity of Southern food continues to grow across the country, chefs in the region are redefining what the cuisine can be
Around bends, in hollers, across rivers, and on islands accessible only by ferry, the culinary culture of the South used to feel like something of a discovery to those outside it. There was magic in that one coconut cake recipe that your aunt from Alabama just wouldn't divulge, and a mesmerizing effect of watching an expert dredge chicken before frying it in a cast-iron skillet. And there still is.
But the South's food culture is hidden no more, and it's gone from "Southern food is a trend" to "Southern food is hot" to many a chef outside the region having an affinity for something "Southern," from Nashville hot chicken to collard greens. The time has come, however, to get beyond cultural culinary fetishes to real conversation about the nature of Southern food, grapple with its often uncomfortable history, and cheer on what is next for the region.
Earlier this month, the Charleston Wine + Food Festival attempted to do just that—move the conversation forward beyond just barbecue and biscuits while still including those mainstays in a much more inclusive cultural landscape, heralding the arrival of the so-called Southern renaissance. A single event by the same name served as the festival's finale, but the theme in general seemed to weave through the multi-day celebration, during which SAVEUR editors co-hosted everything from a seafood shindig to a Mexican cooking class.
The phrase "Southern renaissance" seems to suggest something different to everyone. Most straightforwardly, it has a double meaning of, first, the wide- and fast-spreading enthusiasm for Southern food across the country, and second, a new interest in redefining what Southern food means among the very regional chefs who make it. A great way to illustrate both, of course, is through the food, and there was plenty of it at the finale event. Chef Annie Pettry of Decca in Louisville, KY, made Benne Seed Cheese Straws (made with heirloom Southern seeds and her grandmother's recipe) topped with Labna Benedictine and Kentucky Caviar. From Vishwesh Bhatt of Snackbar in Oxford, MS, there were Spiced Greens with Fried Tortillas and Crema, served alongside a dish by Cheetie Kumar of Garland in Raleigh, NC, of Punjabi Hoppin' John—a Carolina pea and rice dish—with Smoked Trout.
"I grew up in Punjab, and we ate rongi, which is a dish of peas and rice," Kumar explains. "So when I moved to Raleigh, I heard about Hoppin' John, and every New Year's, I began making my version of 'Hoppin' John' for all my friends. This collaboration [at the festival] was a hybrid of our past and our present," she says. "When Vish and I teamed up, we might have even said this idea to each other at the same time. It just made sense." Kumar's version included celery, carrots, bacon, and the traditional long-cooked rice, but also had coriander, a traditional Indian ingredient. It was not one static cultural idea or the other, but a more personal "authentic," a life's journey in a bite or two.
Shuai Wang of the upcoming Jackrabbit Filly in North Charleston, SC, is a relative newcomer to the South, just four years in. "I don't see the Southern renaissance, what's happening right now in Southern food, as jeopardizing the view of the South. People like me, " he says, "love the South, but we want to also share what we grew up eating. I see so many similarities between traditional Chinese food and Southern food, beyond just the preparation or methods but in the actual idea of comfort food, of family recipes that showcase local ingredients." He served what he called a Hot Pot Lamb Cheese Gordita Crunch to the event, melding his family's Chinese hot pot lamb with his memories of eating fast food tacos as a teenager. The taco's "cheesy component" was melted pimento cheese made with Chinese fermented bean paste, Szechuan pepper, Duke's mayonnaise, and pimentos, which complemented the hot pot lamb and benne seeds.
Although the aforementioned dishes might be "multicultural," for these chefs, the renaissance of Southern food is about going beyond the cliched notion of fusion and cuisine mashups. It's about removing the fences, creating a new food conversation without borders while respecting individuality.
It's also about tackling hard truths from the past, from a culture with plenty of ugly parts that can no longer be swept under the rug. Todd Richards from One Flew South in Atlanta, who also cooked lamb for the finale—Coffee Rubbed Lamb Ribs, to be exact—sees the Southern renaissance next tackling the ideas of soul food versus Southern food, examining "the very difficult understanding of who some of these Southern recipes originated with, when there was a time when black people were not allowed to read or write. There is an effect of our country's history there." At this year's Charleston Wine + Food Festival, he was happy to see increased diversity across the board, among chefs and makers as well as attendees, a great start to bringing more people into just that sort of essential culinary conversation.
Make no mistake, the conversation is a conversation, flavors and plates playing off one another. Community was very evident at the festival, from the pairing of chefs from different locations and backgrounds and cooking experiences to create single dishes at numerous events to the idea that the festival is much more than its Culinary Village in Marion Square, flowing into venues from private dining rooms and oak-filled parks to breweries and navy yards. In a festival this size—close to 25,000 attendees—it makes sense that not every venue or every dish or every pour was on point or on theme, but together the festival continues to be an ambitious undertaking that increasingly stands for more than just the idea of eating and drinking with abandon. The festival is just one festival and there is a long way to go, but the Southern renaissance is here, with all its ambiguities and questions and beautiful looming potential. And we're glad to be talking about it.
SAVEUR is a hosting partner at the Charleston Wine + Food Festival. Stephanie Burt is a Southern writer, the host of The Southern Fork podcast, and has attended this festival 13 of its 14 years.