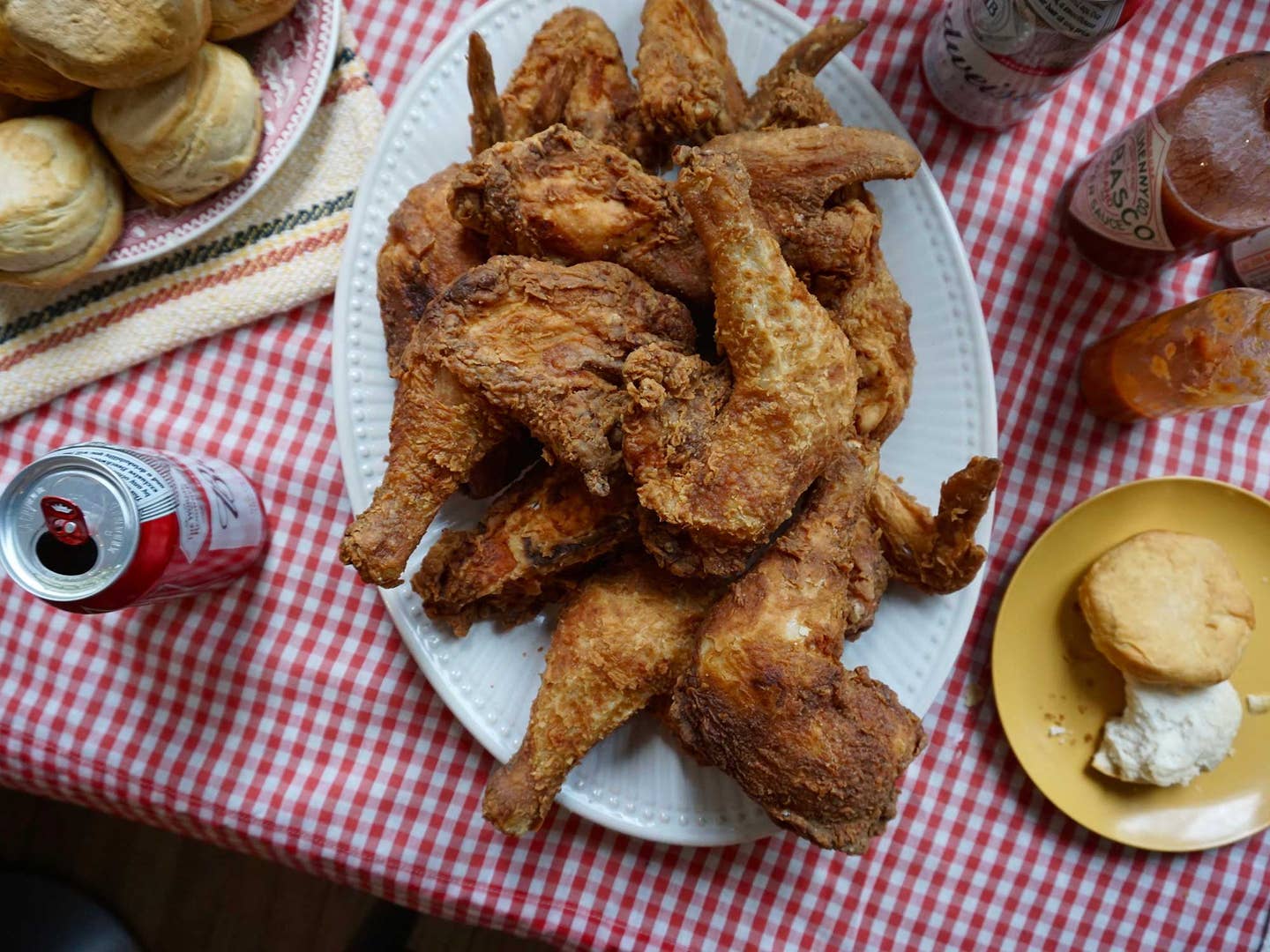 Recipes
Our Favorite Southern Food
These 39 traditional Southern food recipes will satisfy your craving for comfort.
Anyone who grew up in the American South can attest to the region's prowess with calories-be-damned comfort food. Nobody does fried chicken, biscuits, or barbecue better. Below the Mason-Dixon, even pious fresh produce—okra, collards, tomatoes—often tastes like original sin. And while some traditional Southern food recipes persist from state to state, it ain't all pimento cheese and grits down here.
It's impossible to make a list of Southern food classics without including a dessert or three. And this compendium of our best Southern food recipes will help you turn out a flawless hummingbird cake, chocolate chess pie, or gallon of peach ice cream. We dare you to diet.
Our Readers' Favorite Fried Chicken Recipe
Super-Flaky Buttermilk Biscuits With Honey Butter
Garlicky Skillet Greens with Ham
Biscuits with Sawmill Gravy
Pimento Cheese Sandwich with Homemade Pickles
Chocolate Chess Pie with Cornbread Crumble
Blueberry Barbecue Chicken
Alabama-Style Chicken Sandwiches with White Sauce
Country Ham With Red-Eye Gravy and Grits
Char-Smoked Baby Back Ribs
Hot Milk Cake with Vanilla Buttercream
Buttermilk Fried Chicken Sandwich with Jalapeño Slaw
Fried Chicken and Sweet Potato Salad
Cornbread Coffee Cake with Fresh Figs and Walnut Streusel
Redfish on the Half Shell with Creamy Grits
Pimento Cheese Hushpuppies
Hoppin' John (Black-Eyed Peas and Rice)