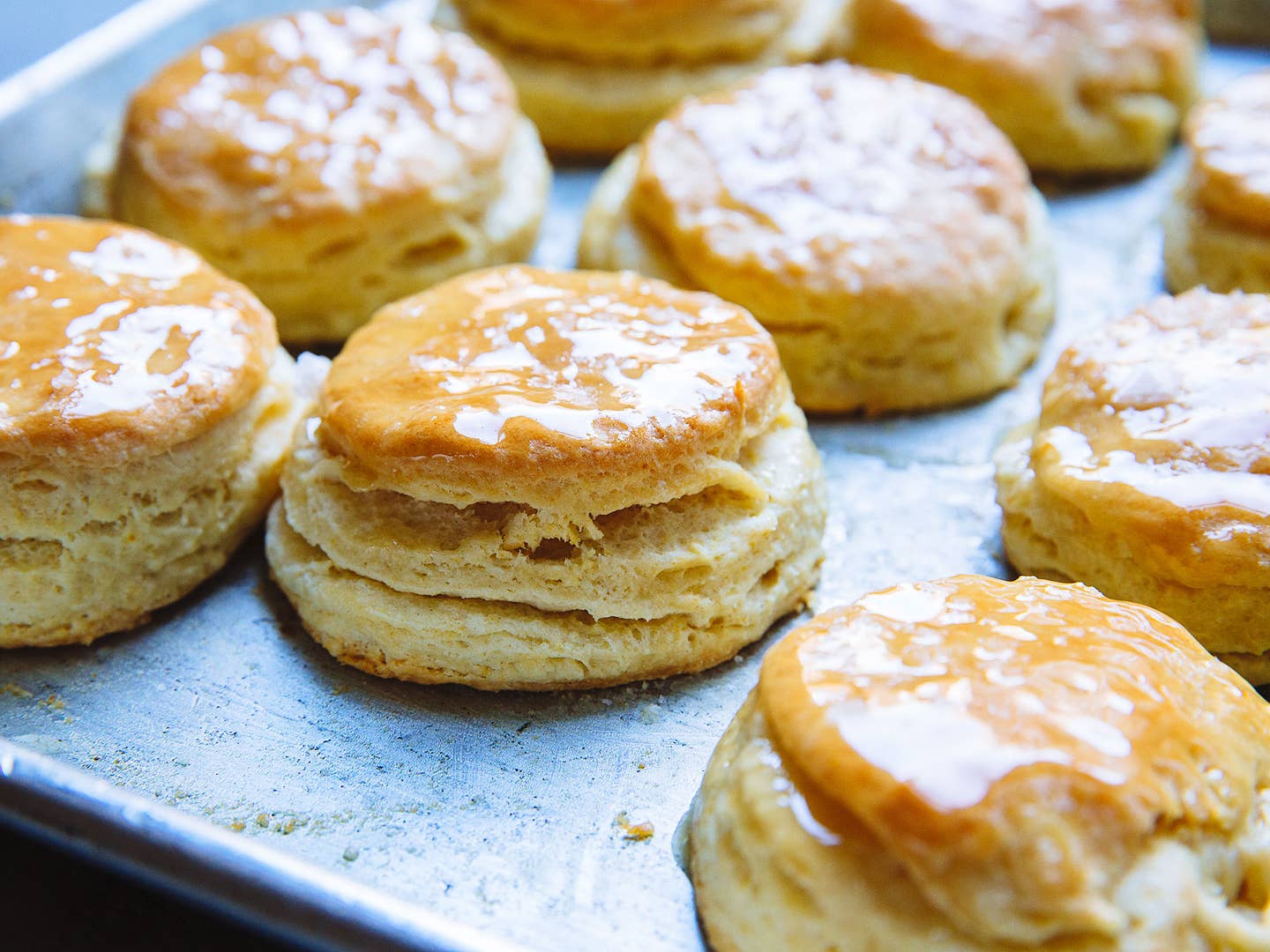 Techniques
7 Easy Ways to Make Better Biscuits
The secrets of feather-light, ultra-flaky, bathed-in-butter biscuits from chef Jean-Paul Bourgeois of Blue Smoke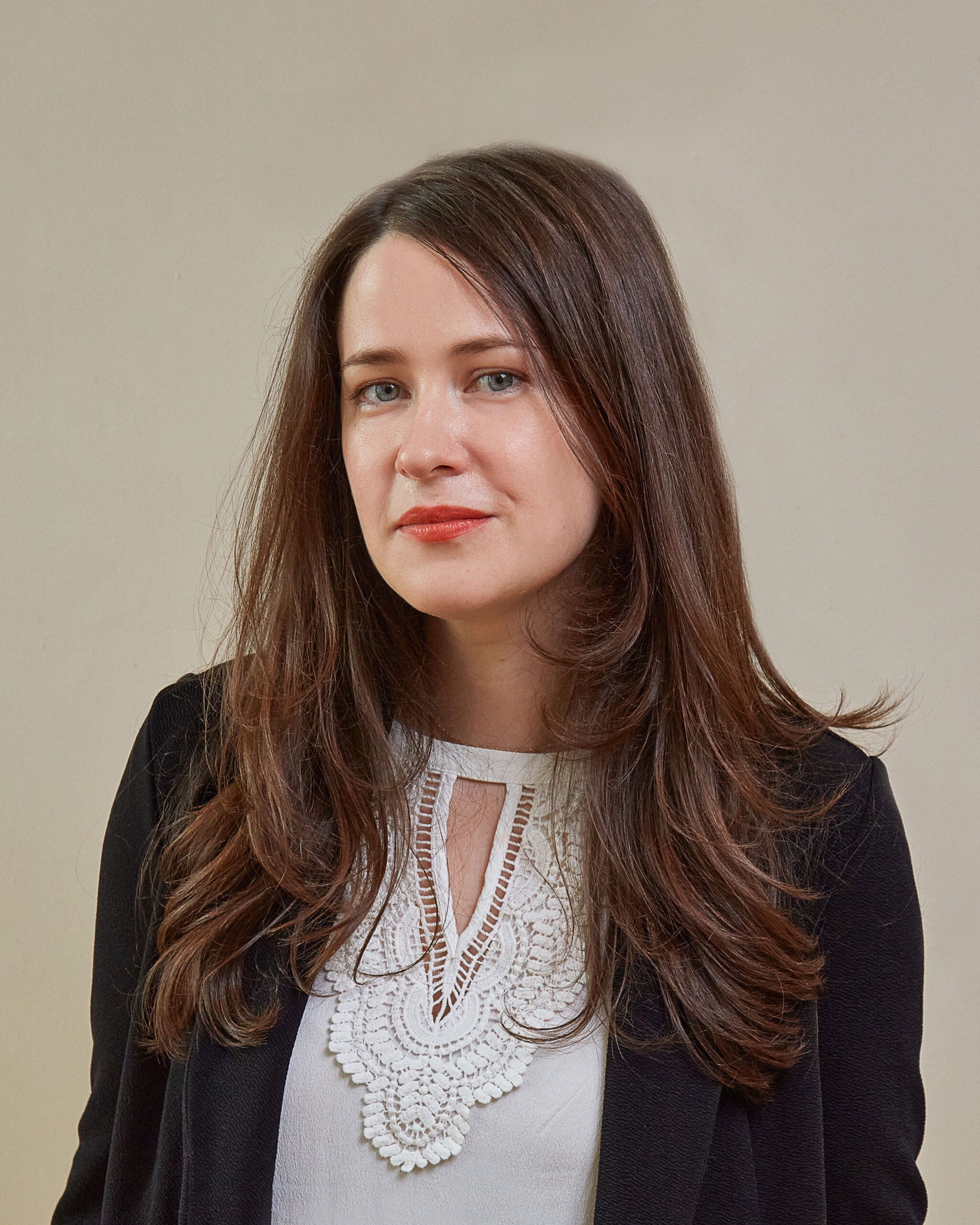 ---
When I got a gander at the award-winning biscuit from the Charleston Wine and Food Festival's Battle of the Biscuits, I was pretty much in love, and when I learned that the winner was none other than our pal, chef Jean-Paul Bourgeois from Blue Smoke, I can't say I was surprised.
I've been one of JP's biggest fans since he brought a life-changing brisket to one of last year's best Saveur Suppers. The Louisiana native is profoundly knowledgeable about Southern cuisine, and his infectious enthusiasm seeps into everything that he cooks.
JP's blue ribbon flaky biscuit (layered with raclette cheese, blackberry jam, and smoked bologna for the Charleston throwdown) is no exception, so I had to have him in to show us how it's done. Here are a few tips we picked up from baking biscuits with the best:
1) Southern Flour is Best
Bourgeois gets as many of his ingredients as possible from the South, and for his featherlight biscuits, he swears by the Tennessee-based flour brand, White Lily.
White Lily's flours—milled from soft red winter wheat—are rooted in old-school American tradition. The bleached, enriched product is likely to raise some eyebrows amongst the bread-snob crowd, but Bourgeois defends his favorite flour with the fluffiest, most tender biscuits around. JP concedes that any all purpose flour will do in a pinch, but urges home bakers to look for the real deal when possible.
2) Don't Skimp on the Fat
The key to tender and beautiful biscuits (and honestly, just about all pastry) is high quality fat. The fat in Blue Smoke's biscuits come from both butter and buttermilk; JP uses a lovely, high-fat buttermilk from a small local farm, and he suggests looking for the something similar.
If you are unable to find full-fat buttermilk, the low-fat grocery store type will do, but then instead try to find a premium "European-style" butter, which typically has a higher fat content than the conventional American types and will give your biscuits a softer, more delicate crumb.
3) Use Your Hands, and Don't Sweat the Butter Chunks
This is no time to keep your hands clean. Especially if your kitchen is warm, throw the bowl and all of your ingredients in the freezer for half an hour before you start, then use your hands to quickly rub the butter into the dry ingredients.
Don't worry about completely incorporating the fat; those peanut-sized butter chunks will help create the covetable, flakey layers you're going for.
Bourgeois' biscuits have an impressive oven-spring due to his technique of rolling and folding the wet dough, layering extra flour between the layers. So if your dough feels wet as you work it, that's how it should feel. Add flour in minimal stages as you go.
When it comes time to cut the biscuits, press your biscuit ring straight down without twisting, and dip it in flour between each cut. Chill the biscuits before baking and load them quickly into a very hot oven.
Hold back your excitement and do not open the oven until the biscuits have begun to color. Rotate the pans once, and then finish baking to an even, pale gold.
Immediately after removing the biscuits from the oven, brush with honey butter to lock in their steam, sweetening and softening the crumbly top crusts.
Blue Smoke serves over a thousand of these flaky beauties in a weekend, but Jean-Paul still won't serve any biscuits that are more than a few hours old. This recipe is best enjoyed warm and the raw, cut biscuits can be made and chilled up to a day in advance: time your bake accordingly!
If, though, you find yourself with leftover biscuits, don't despair. Covered in sausage gravy, the day-olds make a killer brunch. Or, take a cue from Blue Smoke and fold them into a savory biscuit and brisket bread pudding.