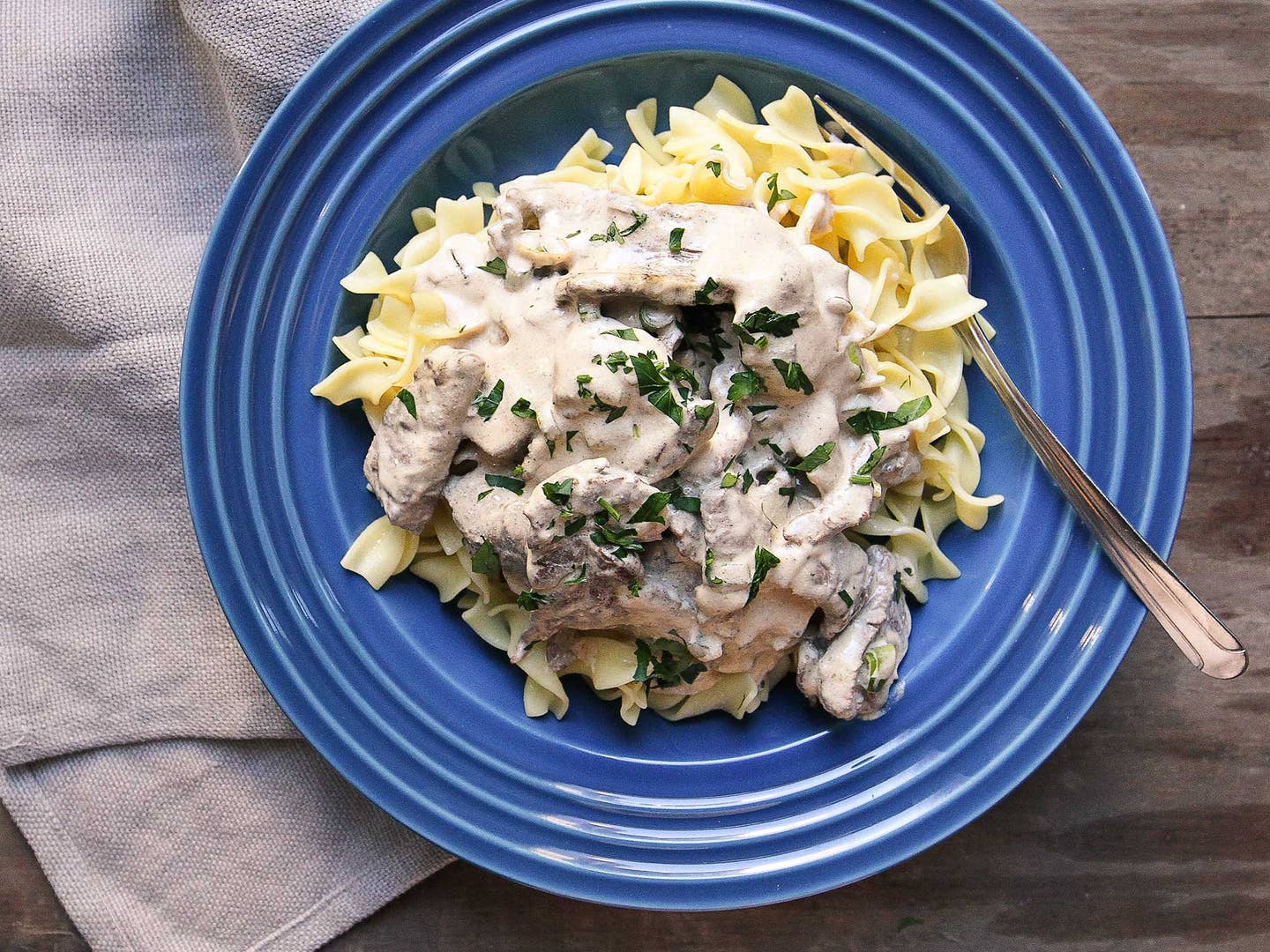 Recipes
The Fastest Way to Make Beef Stroganoff
With a quick-cooking cut like tenderloin, faster is always better
Sure, you could make beef Stroganoff with any cut of meat, braise it for a while, and have a tasty meal. But when it comes to weeknight cooking, speed counts. That's what's so nice about beef tenderloin, which cooks in minutes, and this whole dish which is ready in about half an hour.
This is James Beard's Stroganoff, which takes thinly sliced tenderloin and cooks it in butter. Then you add a dash of white wine to deglaze and some spring onions, then a slurp of sour cream and a bit of Worcestershire sauce. Tenderloin and butter were born to be together, and the same is true for sour cream. Tenderloin is fairly lean, so even with a more marbled filet, it helps to add some extra fat. The key is to cook the sour cream at a really low temperature so as to not curdle the sauce—you only need it to heat through. Once the sauce comes together, toss the seared beef and its juices back in, then serve the whole mess over egg noodles.
Go ahead and adapt this recipe based on what's in your fridge. I'll be honest, I use an entire bunch of spring onions compared to Beard's two tablespoons. Mushrooms are nice if you have them around. And mustard adds a nice kick if you like it. However you make it, it's one of the fastest routes to dinner around.