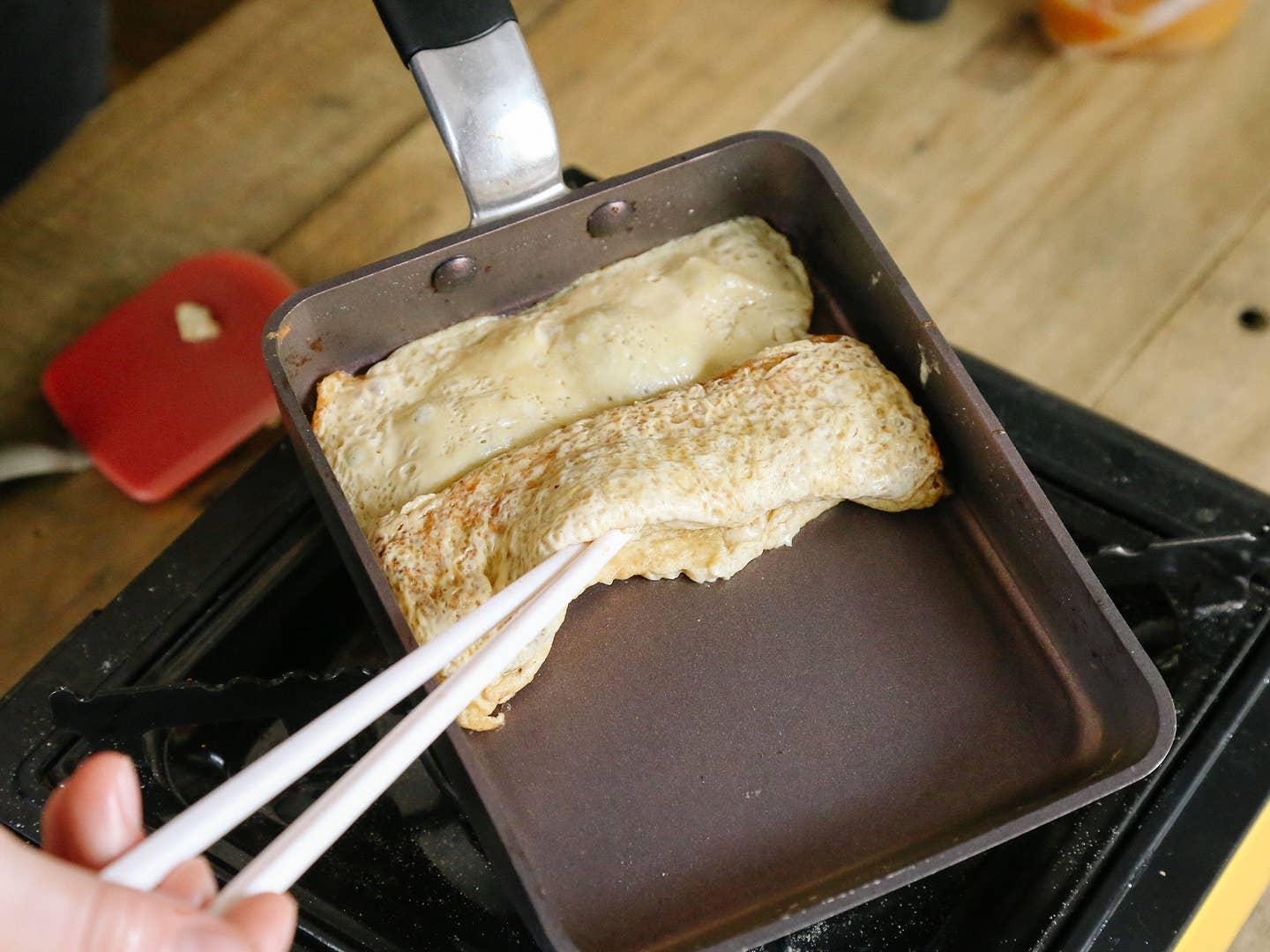 Culture
I Can't Stop Cooking Square Eggs: The Joy of Dashi-Maki Tamago, Japan's Rolled Omelet
How to make the sweet and savory egg dish that almost drove Jiro mad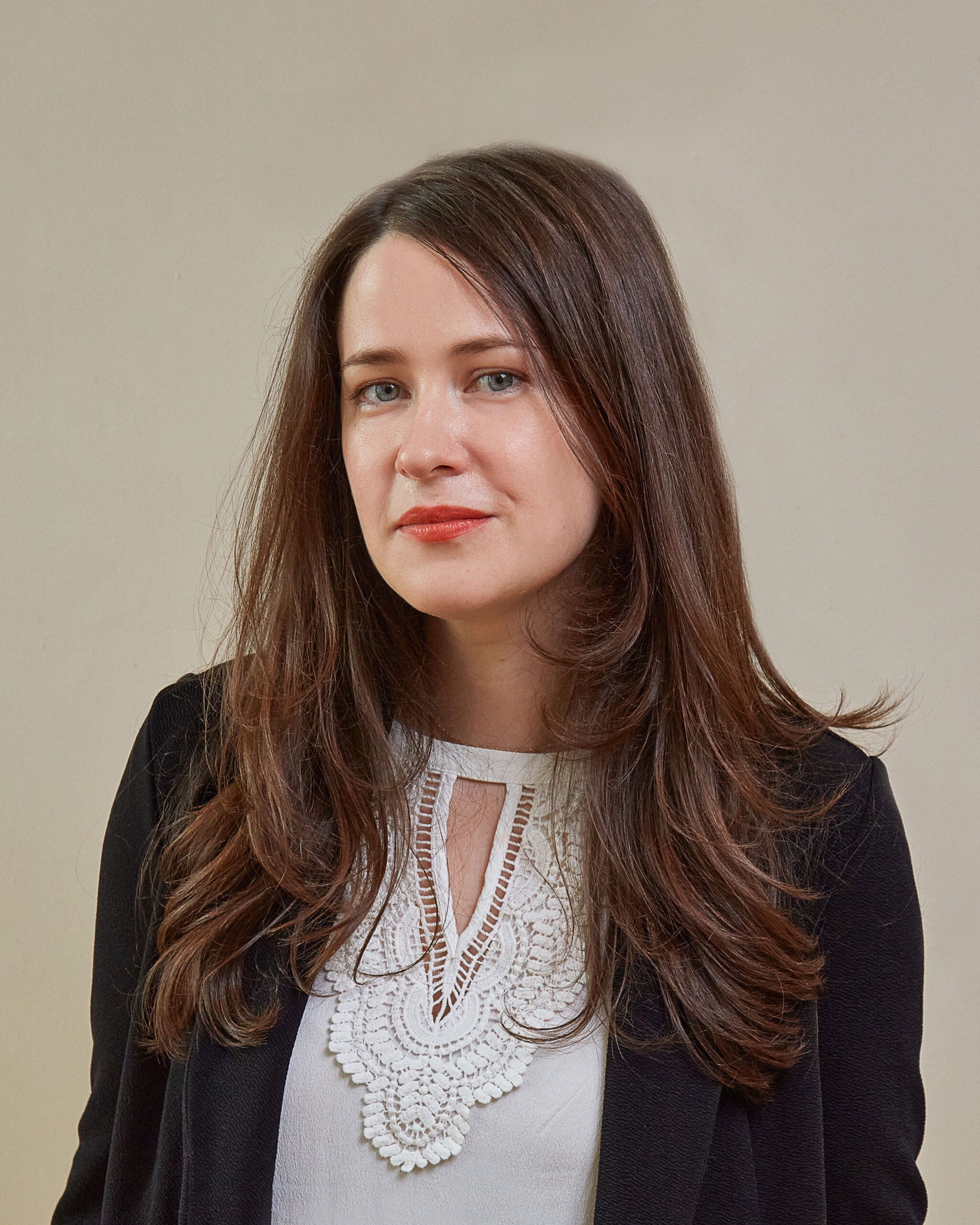 ---
It's been the summer of Japanese eggs in the Saveur test kitchen, and I'm not complaining. It all started with culinary ambassador Elizabeth Andoh coming by to show us how to make one of her favorite summer dishes: cold soba noodles topped with raw vegetables, soy-glazed shiitakes, and ribbons of usu tamago yaki—thin sheets of golden, crepe-like omelette. (More on that soon.) Then chef Takanori Akiyama of Bar Moga gave me a serious lesson in an explosively good omelet. And back at my apartment, I can't stop making dashi-maki tamago.
I have a weird square pan to thank for the last one. For years, I've tested recipes for cookbooks out of my teensy apartment kitchen, and spacial efficiency is more or less religion by now. When I noticed a square-sided omelet pan at my local Japanese grocery store, I was enchanted. Sure, it might not be the best shape for swirling and stir frying...but OH how nicely it would fit in a cabinet.
But in Japanese cooking, those straight sided pans have a specific purpose: to form the neat edges of a special kind of rolled omelet, one that's so delicious it might replace your go-to weeknight eggs.
Beaten eggs are thinned out with dashi stock and usually seasoned with sugar, mirin, and soy. (Similar ingredients go into making chawanmushi, the wobbly steamed egg custard.)
You then pour the egg mixture into the pan, a little at a time; as the egg cooks, you roll it up on itself, then add more raw mixture to the pan. You keep going this way until you've formed a large cylinder, which when finished can be rolled up in a bamboo mat to tighten as it cools, or it can be cut and served immediately.
The result: a hefty omelet the thickness of a frittata, but with all the delicacy of a crepe. And the leftovers fit so nicely in my rectangular tupperware.
You can eat the omelet as-is, or do as sushi chefs and lightly sweeten the egg mix to serve as the final bite of a multicourse meal. In Washoku: Recipes from the Japanese Home Kitchen, Elizabeth Andoh explains that "the Tokyo thick rolled omelet is robustly flavored, though rather sweet...When it is served as part of a larger meal, in lieu of a grilled fish or a piece of meat, a mound of grated daikon, drizzled with soy sauce, helps tone down the sweetness."
The rolling technique is tricky to master, so a nonstick pan is a good place to start. Techef makes a heavy-duty Teflon version that is available in two sizes. If you're ready to try out the traditional style, Umami Mart sells a beautiful tin-lined copper version. Heat it it up over a medium flame before adding a glug of canola oil. When the oil is shimmery and hot, but not quite smoking, swirl it gently to coat evenly, pour the oil back out into a heat-resistant bowl, and return the pan to medium heat.
Once properly seasoned, the smooth tin lining will be slick non-stick. And once you cook your eggs in it, you may have trouble going back to a pan without corners.