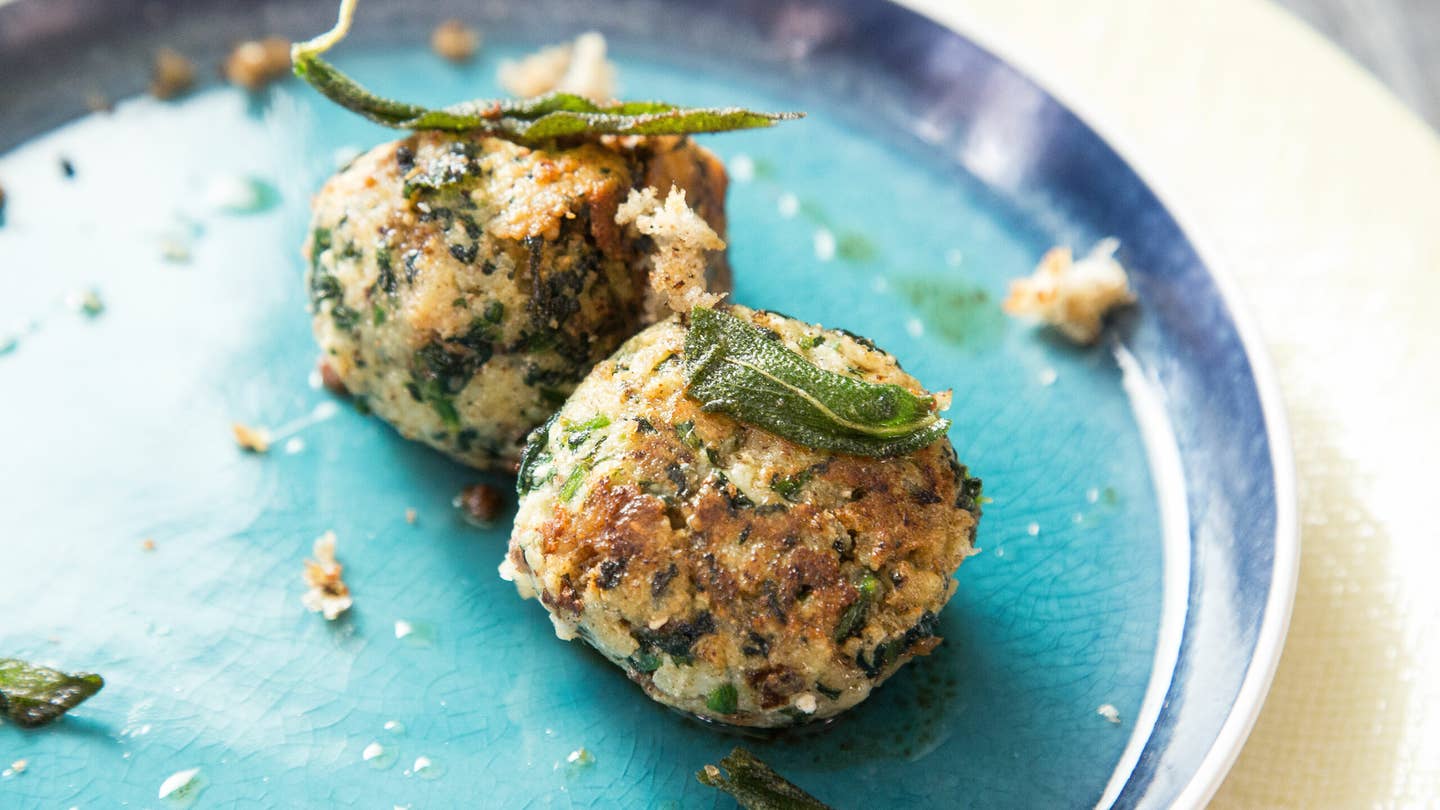 Techniques
The Best Thing to Make With Old Bread and a Ton of Cheese
Jonathon Sawyer makes strangolapreti, ultra-cheesy Italian dumplings wrapped in spinach and breadcrumbs (and more cheese)
Ooey, gooey, cheesey—if these words don't get you salivating, nothing will. They're the perfect description for Cleveland chef Jonathon Sawyer's cheese-filled dumplings, or strangolapreti, named, purportedly, for an Italian priest who choked on the stretchy cheese filling inside. But despite its richness, the dish comes from modest beginnings. The dough starts with day-old bread, grated into rough crumbs and mixed with egg and cheese; as Sawyer points out, it's "taking yesterday's waste and turning it into today's celebration."
To give this dish its rustic look, chop the spinach and grate the bread and cheese by hand, then form the dough with your hands and adjust it by feel. Sawyer cooks the dumplings by boiling them, but then finishes them off in a skillet to crisp up their sides while adding butter and sage. Serve with more cheese, of course.
Spot any imperfections? Good! Sawyer deliberately includes those in his strangolapreti: "We want those chunks of bread and spinach to be big and small and broken and not broken, so when you see them displayed, you realize that the real endearing moment is that somebody cooked it with their hands."