Tiger's Milk (Leche de Tigre)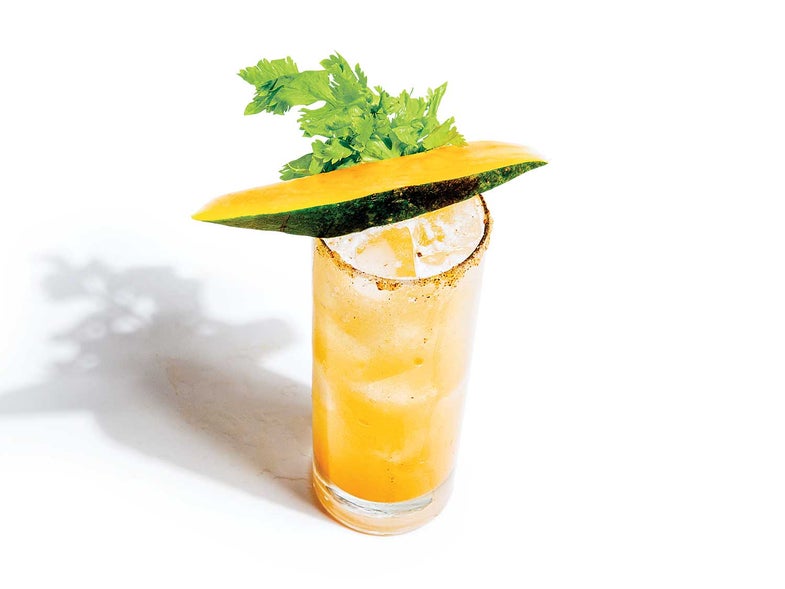 Leche de tigre, literally "tiger's milk," is the citrus-based, spicy marinade used to cure the fish in classic Peruvian ceviche. This makes a sizable batch; extra can be frozen for up to a month or repurposed, like in our Hair of the Tiger Cocktail.
Get seasonal recipes, methods and techniques sent right to your inbox—sign up here to receive Saveur newsletters. And don't forget to follow us on Instagram at @SaveurMag.
What You Will Need
Yield: makes 3 1/2 Cups
Time: 15 minutes
Ingredients
2 cups fresh lime juice
5 oz. firm white fish such as fluke, seabass, flounder, or sole
1 cup fish stock
1⁄2 large yellow onion, sliced (1 cup)
3 large garlic cloves, thinly sliced
2 celery ribs, coarsely chopped
2 tbsp. finely grated fresh peeled ginger
2 tsp. finely chopped cilantro stems
1 tsp. ají limo paste
2 1⁄2 tsp. kosher salt
Instructions
Set a fine mesh strainer over a large bowl or measuring cup. Set aside.
In a high-powered blender, combine the lime juice, fish, fish stock, onion, garlic, celery, ginger, cilantro stems, ají limo paste, and ⅔ cup cold water. Blend until the mixture is completely liquefied, about 5 minutes. Add the salt and ⅓ cup ice cubes; blend till well combined, 30–60 seconds more.
Strain through the prepared sieve, reserving the liquid and discarding any solids. Cover and refrigerate the liquids until ready to use, up to 1 day, or freeze for up to one month. Thaw completely and chill before using.