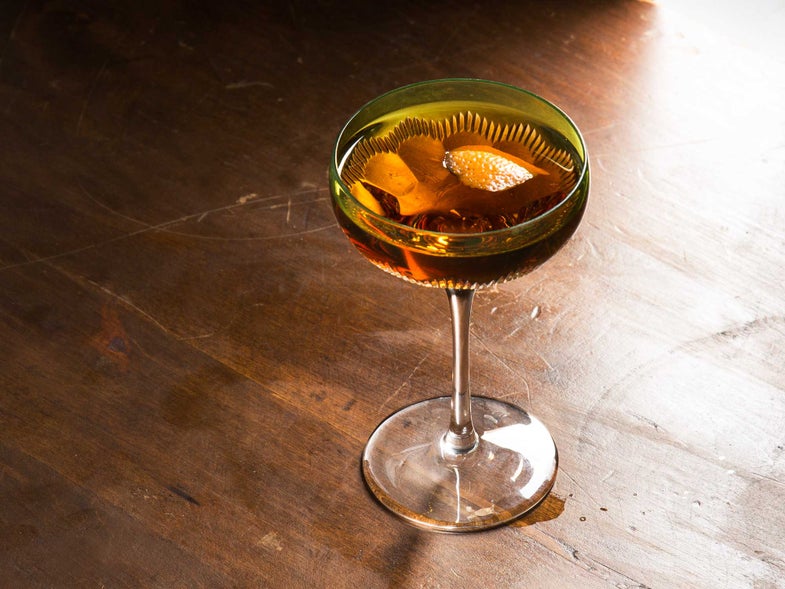 This riff on a Martinez features earthy, smoky mezcal as its base spirit, the smokiness amplified by a flaming orange twist; Cynar brings in a complementary bitterness, balanced out with sweet vermouth and cherry liqueur Luxardo Maraschino.
Featured in: Upgrade Your Cocktail Garnish by Setting it on Fire
Yield: makes one cocktail
Time: 5 minutes
Ingredients
2 oz. Fidencio Clasico Mezcal
1⁄2 oz. Carpano Antica Formula Sweet Vermouth
1⁄2 oz. Cynar
1⁄4 oz. Luxardo Maraschino Liqueur
Orange peel, for garnish
Instructions
In a cocktail shaker filled with ice, combine the mescal with the vermouth, cynar, and Luxardo and stir until chilled. Strain into a chilled coupe, hold a match over the coupe, and, holding the orange peel over the match, squeeze the peel to release its oils over the cocktail. Discard the match and garnish the cocktail with the orange peel.