Montasio Frico with Potatoes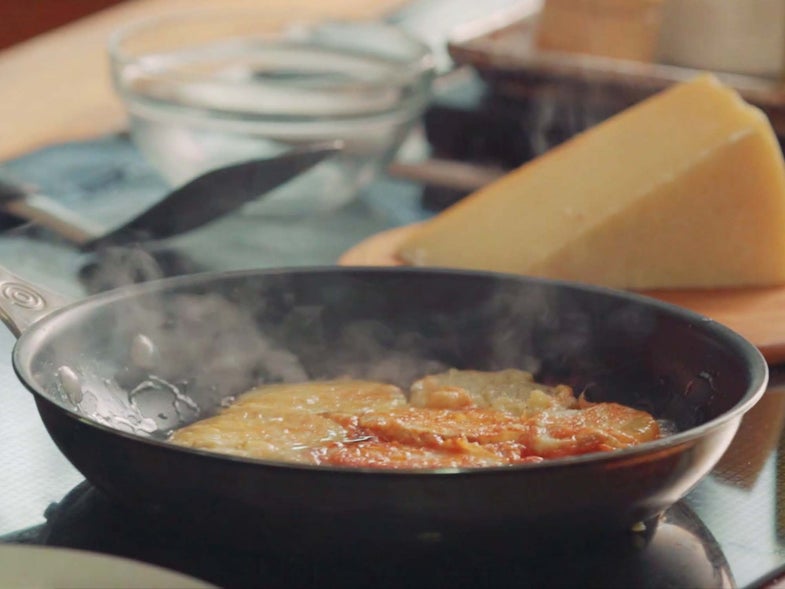 Yield: serves 6
Ingredients
5 oz. shredded Montasio cheese
2⁄3 cup sliced and boiled potatoes
Instructions
Add half the Montasio to an 8-inch non-stick pan over medium heat. Melt until the edges are golden brown.
Place the potatoes in a single layer on the cheese and add the remaining cheese.
Once the top layer of cheese is slightly melted, flip the frico over, and continue to cook until the second side is golden brown.
Slide off the pan onto a cutting board, cut into wedges and serve immediately.
Watch: How to Make Montasio Frico with Potatoes