Ours is the Fury Cocktail
At San Diego's Campfire restaurant, head barman Brian Pugalidad slings a refreshing, honey-whispered cocktail fortified with a split base of rye and Jägermeister. Reminiscent of a spiced Gold Rush, this cocktail sneaks Jäger in to play a supporting role, amping up the rye while sweetening the citrus. "Jägermeister skillfully used in a well-balanced cocktail offers me an opportunity to give my guests new, positive memories associated with Jägermeister while building trust and expanding guests' horizons as to what a cocktail can be," says Pugalidad. "My favorite is the disbelief when I tell my guests that Jägermeister is even in their cocktail!"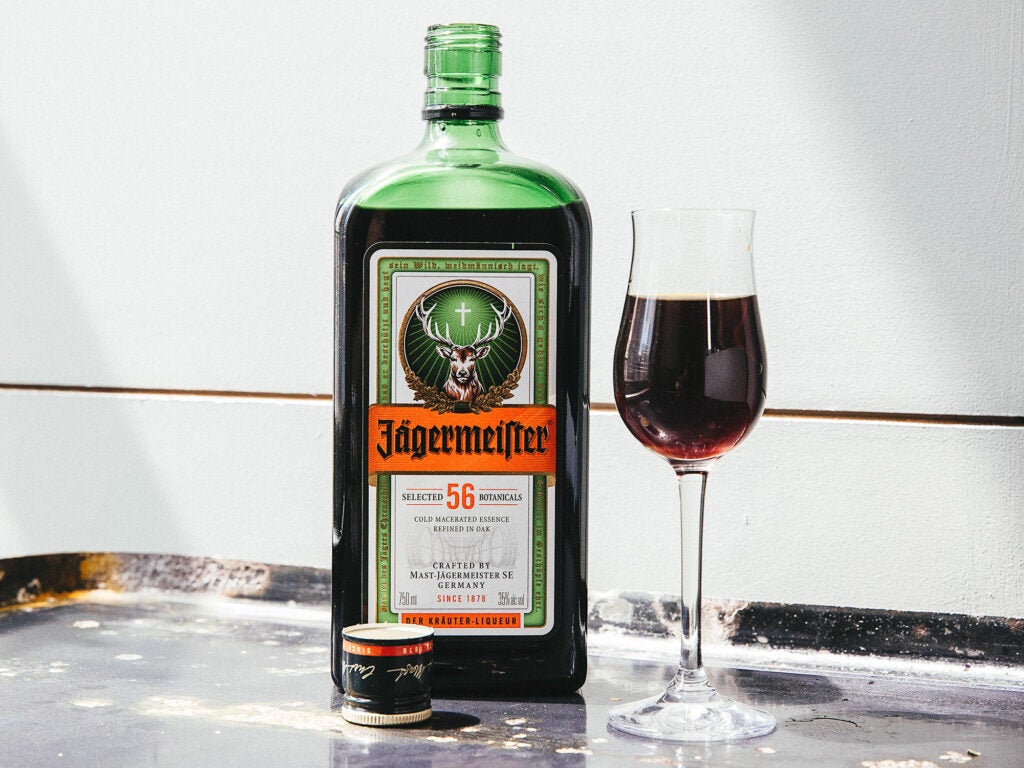 Ours is the Fury Cocktail
This refreshing, honey-whispered cocktail is fortified with a split base of rye and Jägermeister.
For the honey syrup:
1 cup honey
1⁄3 cup hot water
For the cocktail:
3⁄4 oz. fresh lemon juice
1⁄2 oz. honey syrup
1 oz. Jägermeister
1 oz. rye
pinches grapefruit zest, as garnish
Instructions
Make the honey syrup: In a container, combine honey and hot water and stir until completely mixed. Use immediately or store and refrigerate for up to 5 days.
In a shaker tin, combine fresh lemon juice, honey syrup, Jägermeister, rye, and ice.
Shake vigorously and strain into a double rocks glass with fresh ice. Garnish with grapefruit zest.