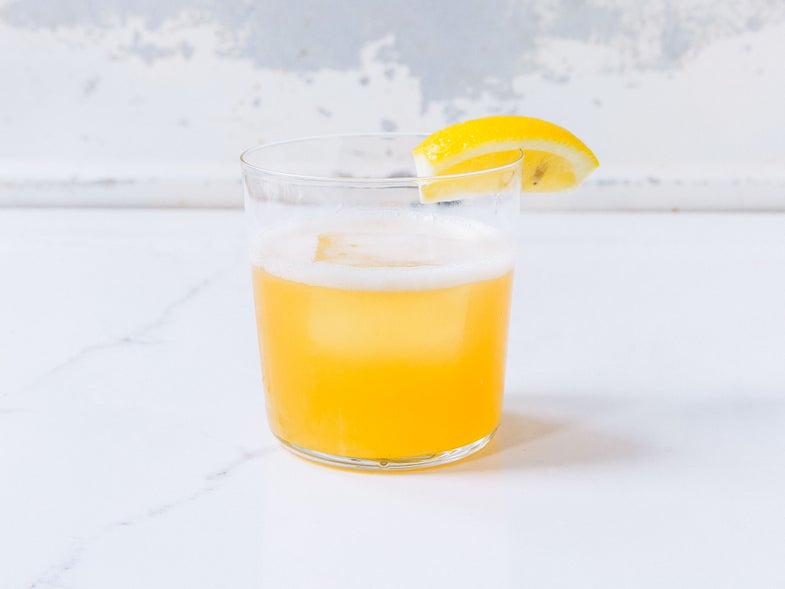 This modern classic was invented at Sasha Petraske's now-shuttered Milk & Honey bar by his childhood friend T.J. Siegal, who had chipped in a large portion of his life savings to help Petraske open the bar. As bartender Richard Boccato explains in Regarding Cocktails,, the drink's simplicity, perfect balance, and no-fuss nature made it a "standard in bars the world over."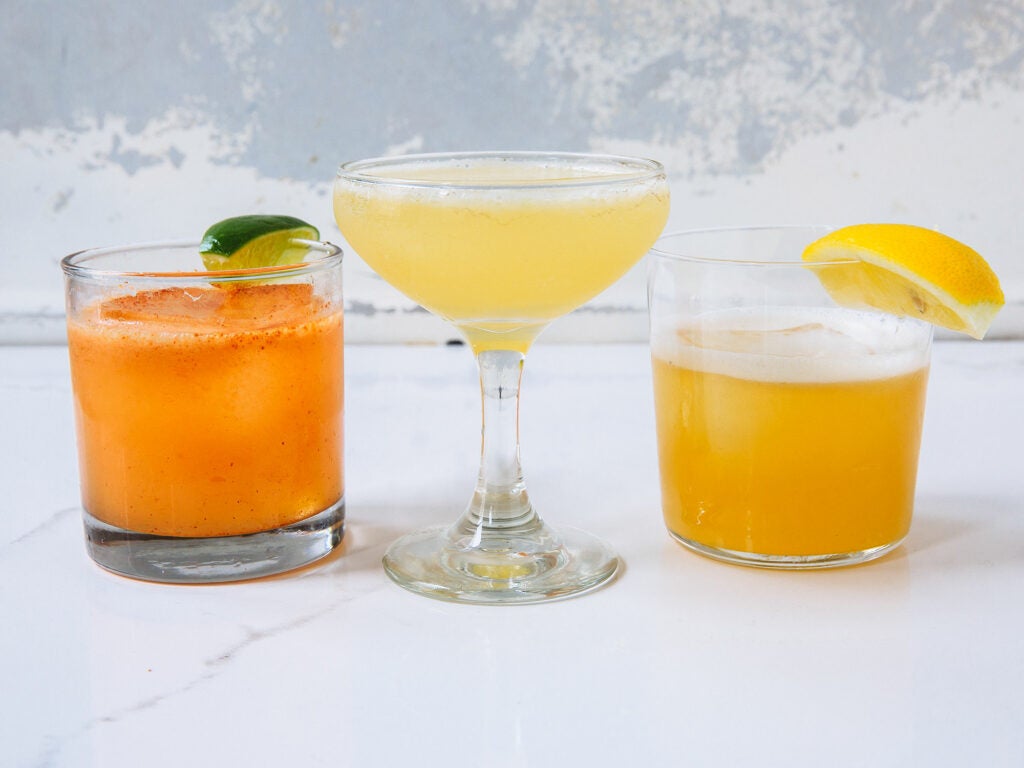 Getting drunk off of the bees' golden nectar has never been easier
Featured In: 3 Super-Easy Honey Cocktails to Make with Household Ingredients
Ingredients
For the honey syrup:
1 cup honey
1⁄3 cup hot water
For the cocktail:
3⁄4 oz. fresh lemon juice
3⁄4 oz. honey syrup
2 oz. bourbon
Instructions
First make the honey syrup: In a small container, combine honey and hot water and stir until completely mixed. Use immediately or store and refrigerate for up to 5 days.
In a shaker tin, combine lemon juice, honey syrup, and bourbon.
Shake vigorously and strain into a rocks glass with a large ice cube.