Recipes
Pickled Strawberry Jam and Frosting
Serves

makes 1 1/4 cups jam and 1 cup frosting

Cook

25 minutes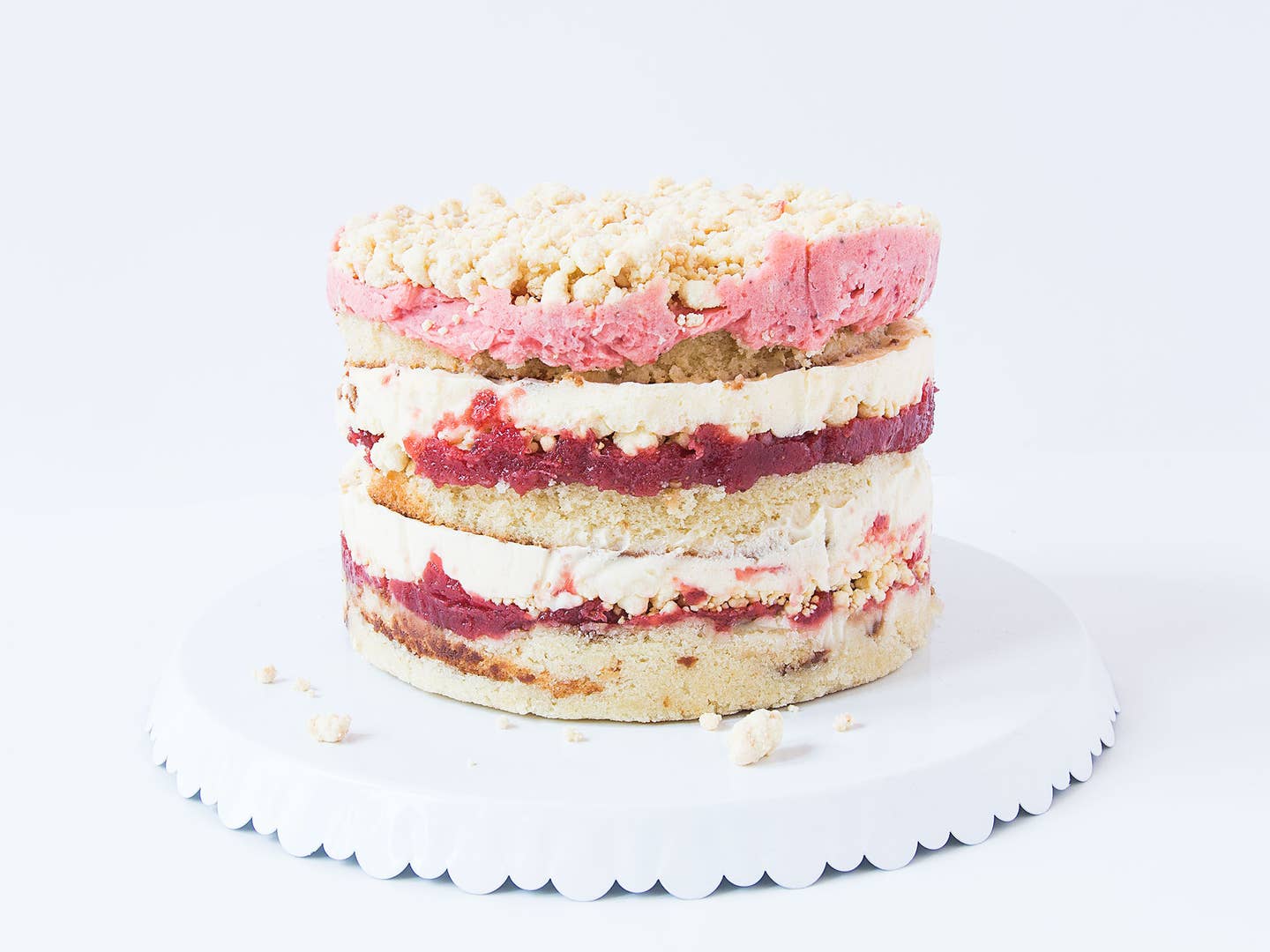 We love this sweet pickled jam on everything from sandwiches to sundaes—as for the frosting, we love it straight out out of the bowl. These are just two components of Christina Tosi's towering Stawberry-Lemon Layer Cake.
Ingredients
12 oz. strawberries, hulled
1 cup sugar
2 tsp. pectin
3⁄4 tsp. kosher salt
2 tsp. sherry wine vinegar
1 1⁄2 tsp. white wine vinegar
8 tbsp. unsalted butter
1⁄4 cup confectioners' sugar
1⁄8 tsp. citric acid
Instructions
Step 1
For the pickled strawberry jam: In a blender, puree the strawberries until smooth. In a small saucepan, whisk the sugar with pectin and 1⁄2 teaspoon of the salt. Scrape the strawberry purée into the saucepan along with both vinegars, and stir to combine. Bring to a boil over high heat, and then reduce the heat to medium-low, and cook the jam, stirring, until thickened and glossy, 10 minutes. Remove the jam from the heat and let cool completely. Spoon 5 tablespoons of the jam into a small bowl for the frosting, and refrigerate the remaining jam for up to 2 weeks.
Step 2
For the pickled strawberry frosting: In the bowl of a stand mixer fitted with the paddle, cream the butter with the confectioners' sugar on medium-high speed until pale and fluffy, 3 minutes. Meanwhile, in a small bowl, stir the reserved 5 tablespoons pickled strawberry jam with the remaining 1⁄4 teaspoon salt and the citric acid. On low speed, slowly pour in the jam and then beat until smooth and fluffy, 1 minute.