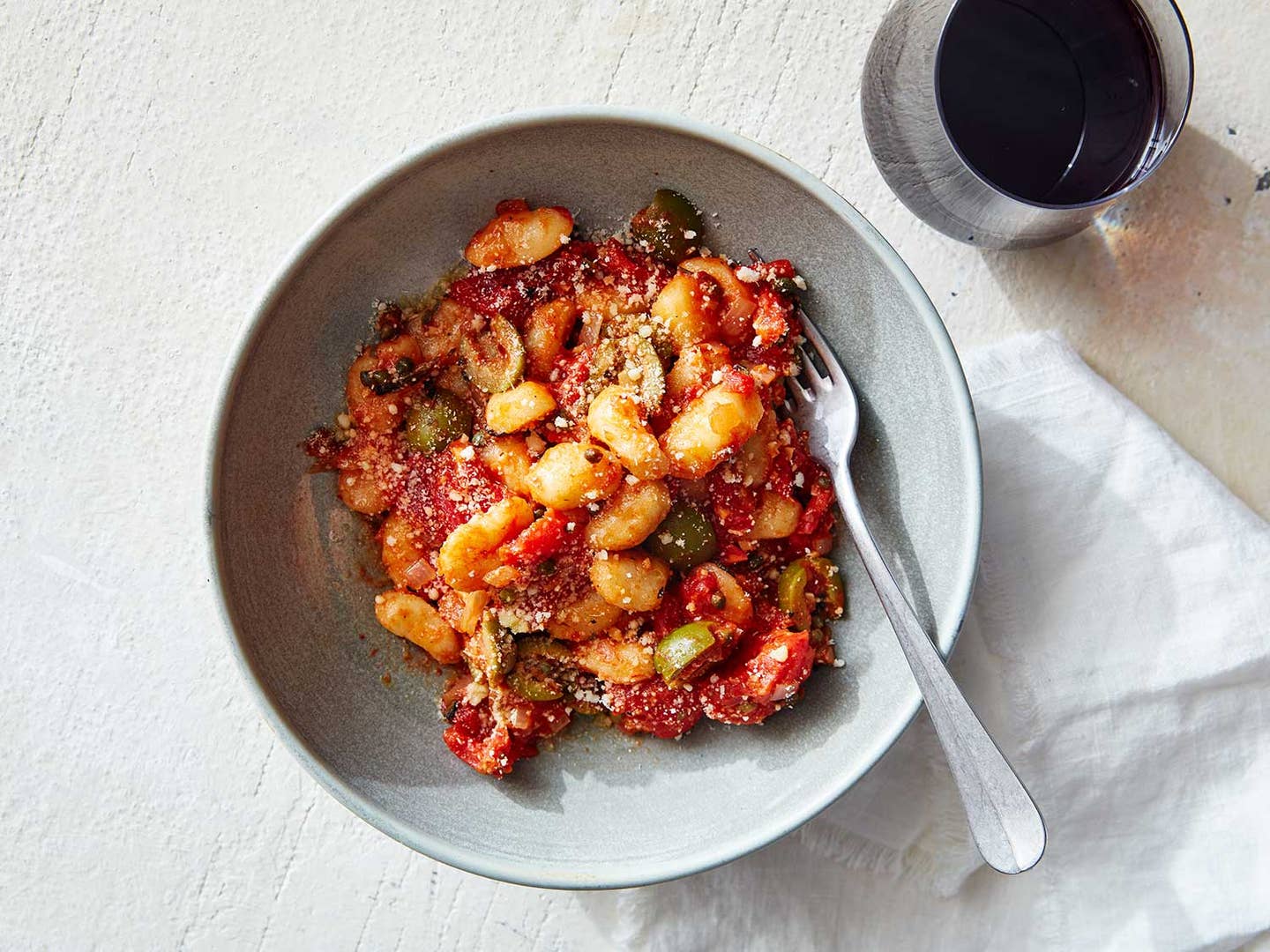 Recipes
Try Making Our Gnocchi with Plated this March
All the ingredients are included—all you need to add is your own glass of wine
There are few things we love more than a good, comforting bowl of pasta. That may sound like something we say about every food group, but it's really true! We even did an entire issue devoted to our love of carbs in every noodley shape and form. That's why we're particularly excited to announce that we're partnering with Plated this month to bring you a meal kit for our Gnocchi in Herbed Tomato Sauce, loaded with regional Italian ingredients, including the Castelvetrano olive, a meaty, flavor-packed green olive from Sicily. Capers and garlic will bring your regular old pomodoro sauce a little extra brightness and tang.
Plated is serving up everything you need to make this perfect pasta dish in a box right to your door. For the more adventurous cooks, we'll also give you instructions to make the gnocchi from scratch, just like your Italian nonna would, but we know not everyone has time for that—if you want to spend less time rolling out gnocchi and more time with a glass of wine, that's ok too.
Want an extra tip for this gnocchi? Executive editor Stacy Adimando wants you to know that the key is in the sauce: "The trick to serving pasta like the Italians do is to toss the gnocchi and sauce together while both are still hot, and to add just enough sauce so that the pasta is well coated but not swimming in it. Finally, loosening up the sauce by using some of the starchy cooking water leftover after boiling the gnocchi will keep the sauced pasta from turning sticky or gloopy."
You can get busy making pasta with Plated for two weeks in March. To learn more about how to sign up and get this dish, head to the Plated menu.
Now, follow along with Stacy as she takes us through the steps to make these fluffy, delicious gnocchi.