Recipes
Cilantro Mint Chutney
South Asia's bright and cooling herbal sauce is the perfect pairing for flaky fried samosas.
Serves

Makes 1 1⁄2 cups

Cook

10 minutes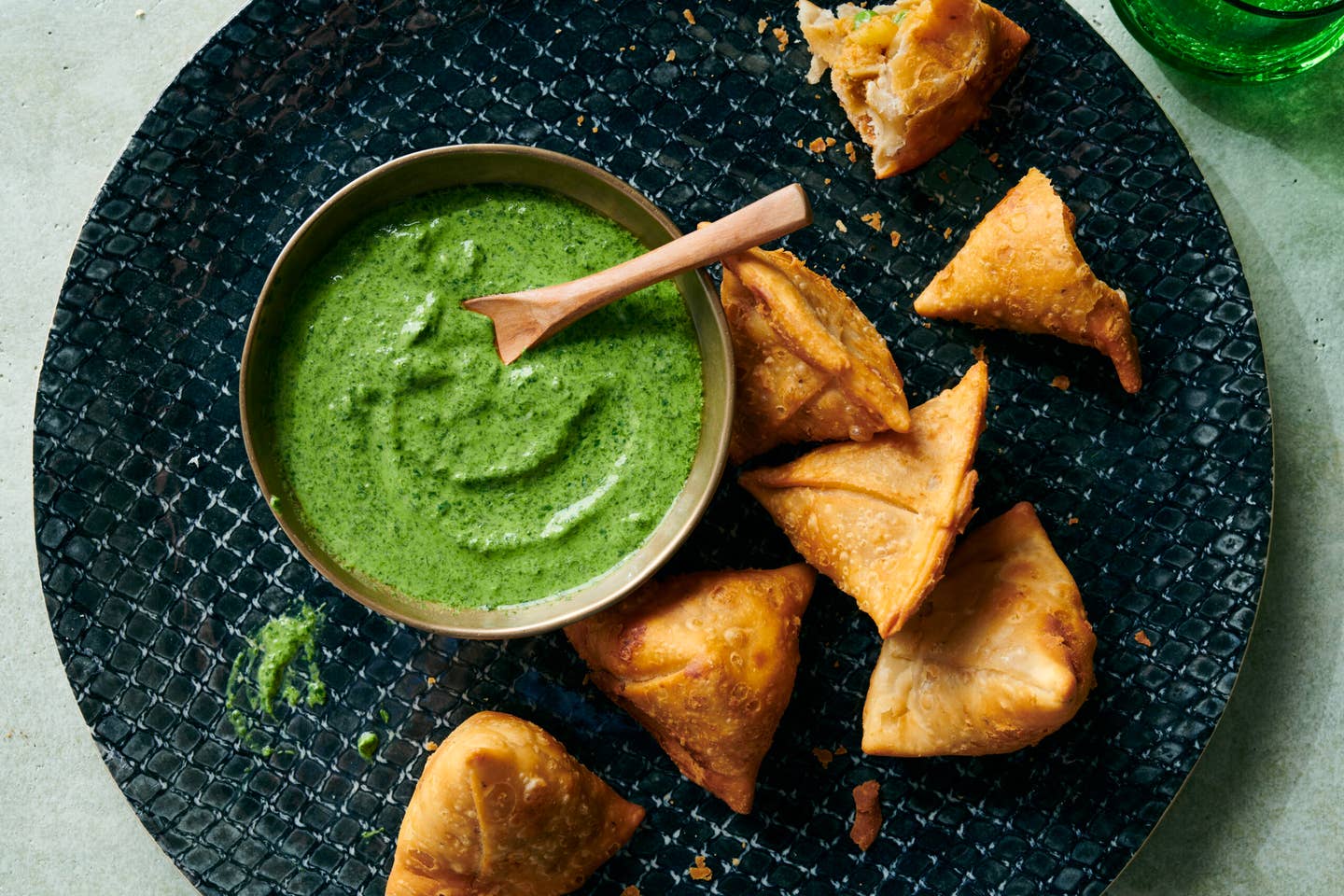 This bright and cooling herbal chutney is used as a refreshing accompaniment to rich fried snacks in India, Pakistan, and elsewhere in South Asia. If you prefer a bit more heat, feel free to double up on the chile; for a milder flavor, omit it entirely. The proportions in this mint chutney recipe work best with a looser, non-strained yogurt. If you are using the strained Greek-style, you may thin the sauce with a bit more water.
This recipe ran alongside Margo True's 2005 article, "Super Snack."
Ingredients
3½ cup tightly packed cilantro leaves, finely chopped
1 cup tightly packed mint leaves, finely chopped
3 Tbsp. fresh lemon juice
1 small hot green Indian chile, stemmed
¾ cup plain full-fat yogurt
Kosher salt
Instructions
Step 1
To a blender, add the cilantro, mint, lemon juice, chile, and 3 tablespoons of cool water. Puree until smooth, then transfer the chutney to a medium bowl. Stir in yogurt and season to taste with salt. Serve immediately or cover and refrigerate until ready to serve. Cilantro mint chutney keeps well in the fridge for up to 24 hours.