Recipes
Baked Spanish Rice with Chorizo, Chickpeas, and Raisins
Conjure up the flavors of Moorish Spain with arroz al horno, a foolproof one-pot main that starts on the stove and finishes in the oven.
Serves

4

Cook

1 hour 30 minutes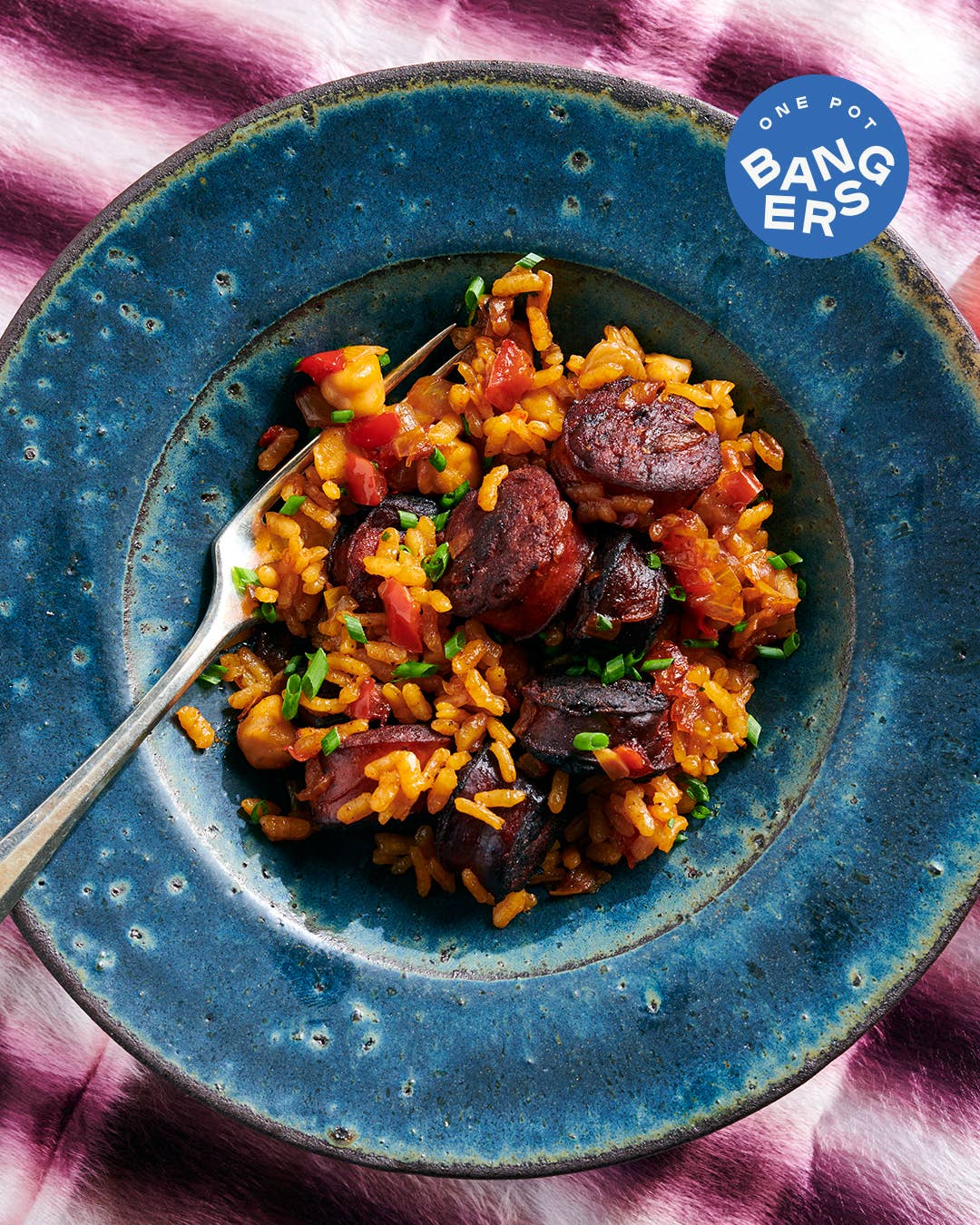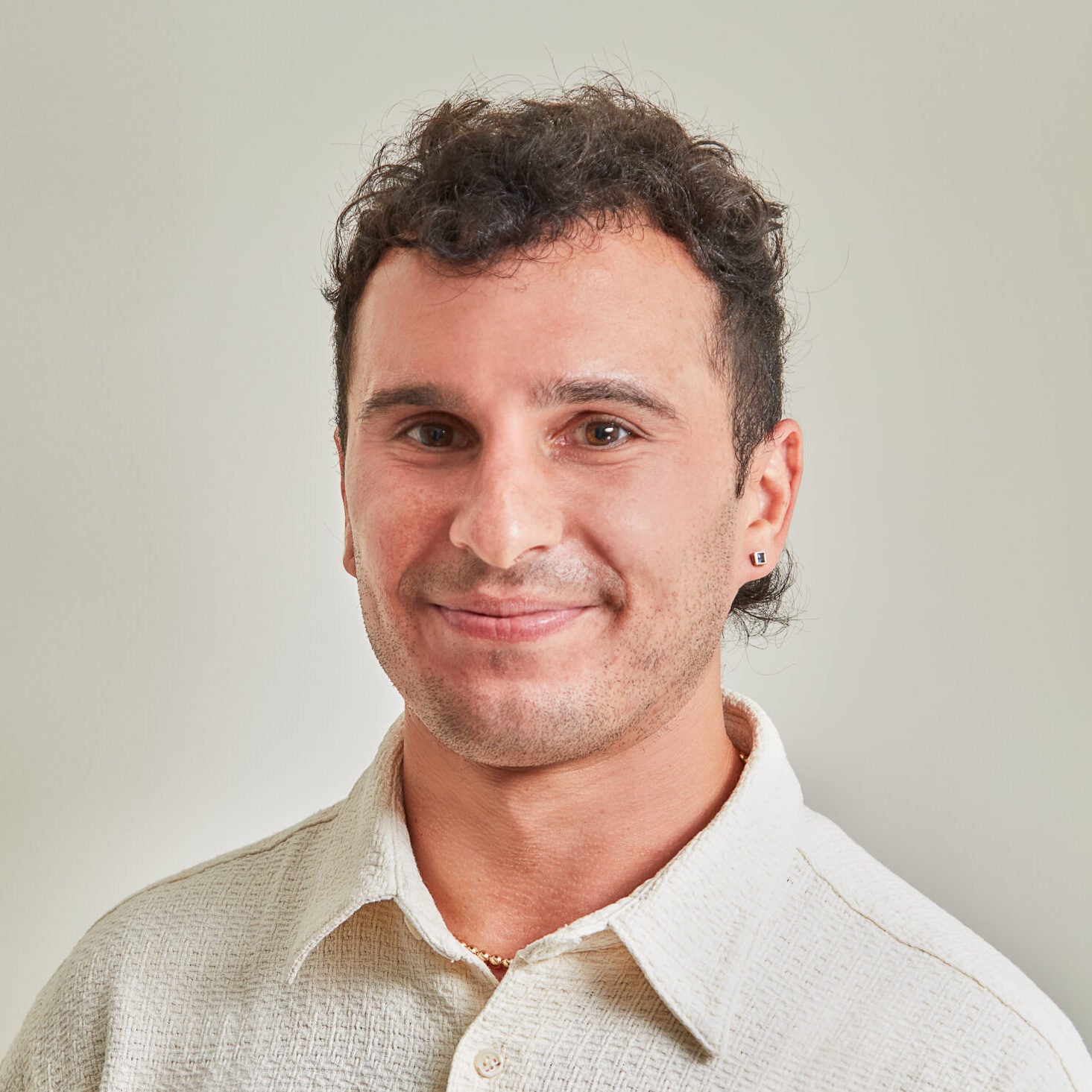 ---
Welcome to One Pot Bangers, Benjamin Kemper's weeknight cooking column, where you'll find our freshest, boldest ideas that require just one pot, skillet, or sheet pan. Busy week? We've got you covered with these low-effort, high-reward recipes from around the globe.
Paella gets so much attention that it eclipses Spain's other, equally worthy, rice dishes—like this one-pot arroz al horno, or baked rice with chickpeas. The dish is primo Valencian comfort food, and I love its Moorish undertones (saffron! cinnamon! dried fruit!)—a reminder that Arabs brought rice to the Iberian Peninsula in the 7th century. Happily, the paella police are indifferent about arroz al horno, so feel free to play around: Don't like raisins? Nix them (or sub prunes or apricots). In your plant-based era? Simply skip the chorizo and up the chickpea quotient.
Ingredients
¼ cup plus 1 Tbsp. extra-virgin olive oil, divided
2½ lb. Spanish-style chorizo, sliced ¾-in. thick
6 garlic cloves, thinly sliced
2 medium yellow onions, finely chopped
1 large red bell pepper, seeded and coarsely chopped (1 cup)
1 Tbsp. red pepper paste, such as choricero, ñora, or ají panca, or 1 tsp. sweet (unsmoked) paprika
1 Tbsp. tomato paste
¼ cup dry sherry
3¼ cup chicken or vegetable stock, or water
Pinch cinnamon
Large pinch saffron threads
One 15-oz. can chickpeas, drained (1½ cups)
½ cup raisins
Kosher salt
1½ cups short- or medium-grain rice, such as carnaroli, arborio, or Goya medium-grain (see footnote)
Finely chopped chives, for garnish
Instructions
Step 1
To a large Dutch oven set over medium-high heat, add 1 tablespoon of the olive oil and enough chorizo to cover the bottom of the pan without overcrowding. Cook, turning once, until crisped on both sides, 5–7 minutes. Transfer to a paper-towel-lined plate, then repeat with any remaining chorizo and set aside. Discard any accumulated fat and return the pot to the stove.
Step 2
Position a rack in the center of the oven and preheat to 400ºF. To the empty pot, add the remaining olive oil, garlic, onions, and bell pepper and turn the heat to medium. Cook, stirring occasionally, until the mixture is jammy and browned, about 20 minutes (do not rush this step). Stir in the red pepper paste and tomato paste and cook for 5 minutes more. Add the sherry, bring to a boil, then add the stock, cinnamon, saffron, chickpeas, raisins, reserved chorizo, and salt to taste and return to a boil.
Step 3
Add the rice, bring to a boil again, then bake, uncovered, until the rice is al dente and the liquid is absorbed, 20–25 minutes. Remove from the oven, cover, and let stand until the rice is just tender, about 10 minutes. Sprinkle with the chives and serve hot or warm.
Note: If using Spanish bomba or Calasparra rice (which absorb more liquid), increase the stock to 4½ cups and the cooking time by roughly 10 minutes.