Recipes
Lola Mae's Biscuits
Serve these filled with thin slices of country ham.
Serves

makes 12

Cook

35 minutes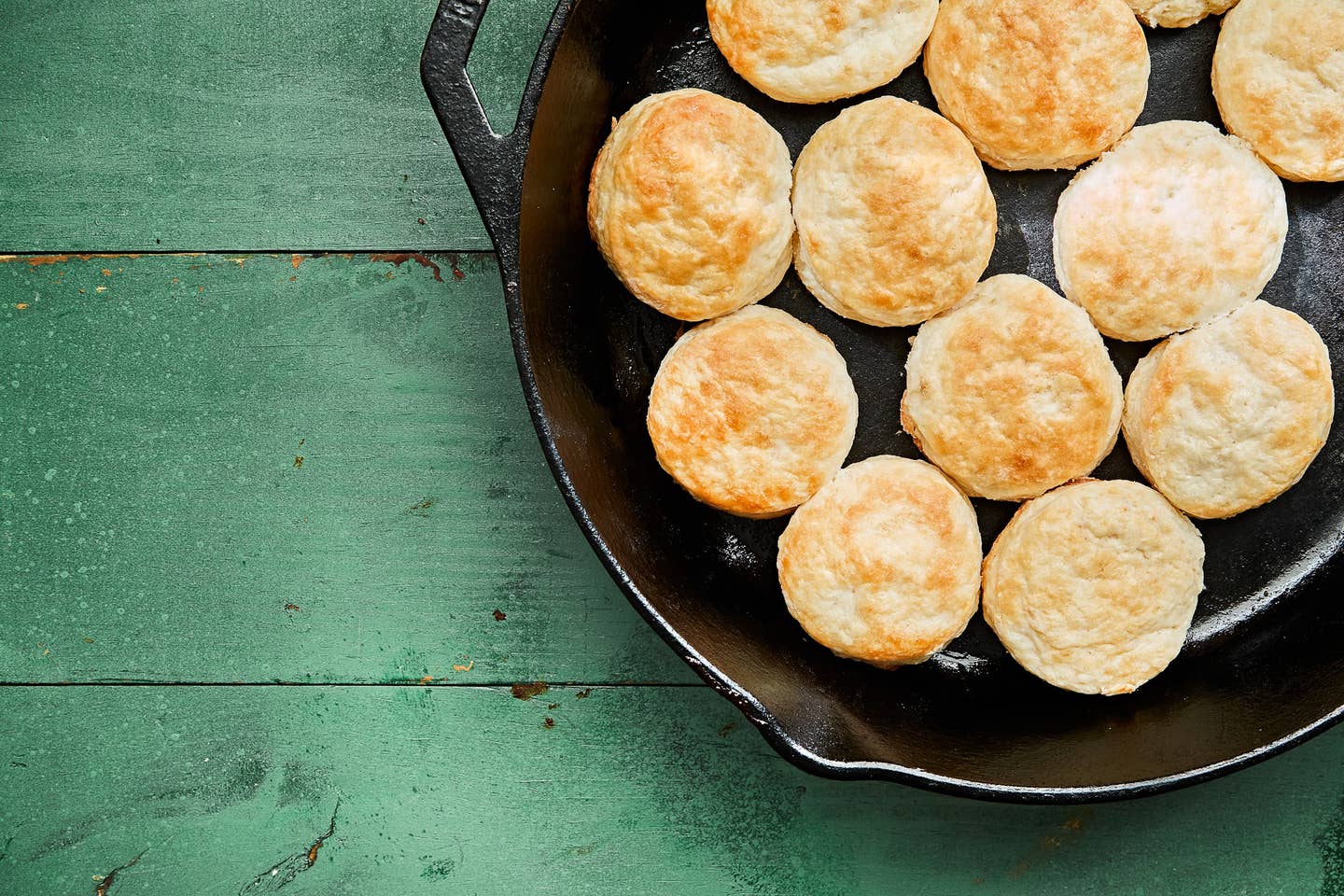 The late Lola Mae Autry, from Whippoorwill Valley in Hickory Flat, Mississippi, favored a biscuit style known as "beaten," which are rolled out thinner than softer, fluffy "catheads," and are often served filled with razor-thin slivers of country ham. To make self-rising flour at home, follow King Arthur Baking Company's suggested formula: For every 1 cup of all-purpose flour, whisk in 1½ teaspoons baking powder and ¼ teaspoon salt. Find all of our favorite Southern food here.
Ingredients
3 cups self-rising flour, plus more for dusting
6 tbsp. vegetable shortening, cold
1½ cups buttermilk
Instructions
Step 1
Position a rack in the middle of the oven and preheat (with one of its racks positioned in the center) to 425°F.
Step 2
In a large bowl, using a pastry cutter or your fingers, work the shortening into the flour until it resembles coarse crumbs. Add the buttermilk and stir with a wooden spoon until the mixture just holds together. Gather the dough into a shaggy ball, then turn it on a lightly floured surface. Dust your hands with flour and knead the dough a few times to smooth it slightly, then use a flour-dusted rolling pin to roll it into a 13-inch circle about ½-inch thick. Use a 2-inch cutter to punch out 12 circles, then transfer the biscuits to a 12-inch cast-iron skillet (they will fit snugly). Bake until lightly browned all over, 15–17 minutes. Serve warm or at room temperature.