Recipes
Uruguayan Steak Sandwich (Chivito)
Ignacio Mattos' version of a hearty cheesesteak.
Serves

makes 1 sandwich

Cook

10 minutes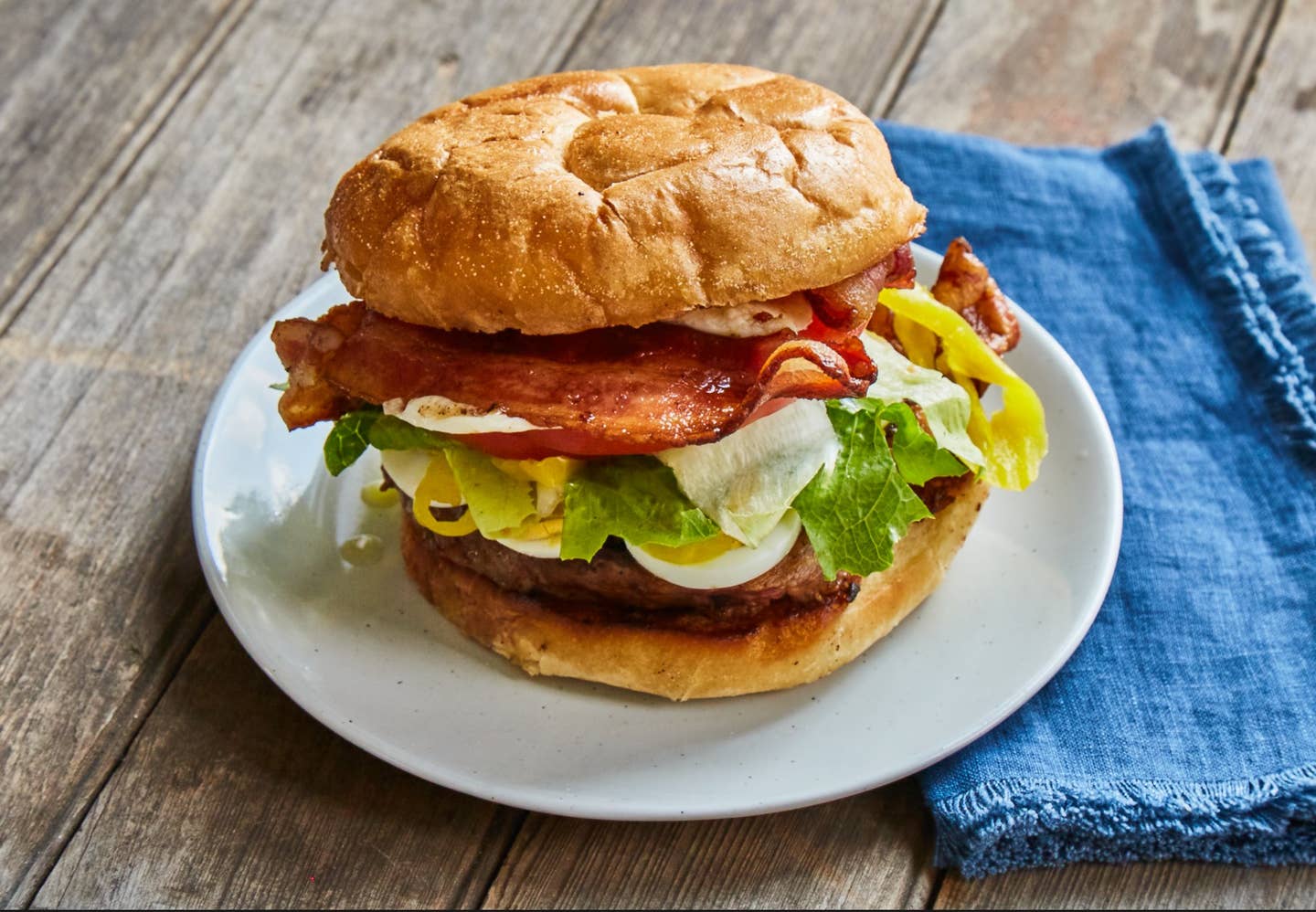 One of Uruguay's most popular snacks, the chivito—a steak and cheese sandwich—was created in 1946 at a beachside restaurant in Punta del Este. The word chivito means little goat, and there are versions topped with the regional queso, ham, or fried eggs, but this recipe from Uruguayan chef Ignacio Mattos favors hard-boiled ones.
Ingredients
1 tbsp. canola oil
One ¼-in.-thick strip steak
2 tbsp. mayonnaise
1 milk bun or kaiser roll, sliced in half
2 slices cooked bacon
1 large slice fresh mozzarella
1 hard-boiled egg, sliced
Sliced pickled hot peppers, to taste
Torn romaine lettuce leaves
Tomato slices
Instructions
Step 1
Position a rack in the top third of the oven and preheat the broiler. Season the steak generously with salt and black pepper. To a large cast-iron skillet set over medium-high heat, add the oil. When it's hot and shimmering, add the steak. Cook, turning once until well browned, 1–2 minutes per side for medium-well. Transfer to a plate and tent with foil.
Step 2
Spread the mayonnaise on the inside of the roll halves and broil until lightly toasted, 1–2 minutes. Transfer the bottom half to a plate. Place the bacon and mozzarella on the top half, and broil until the cheese is melted, about 1 minute. Cover the bottom half with the steak, followed by the egg, pickled peppers, lettuce, and tomato, and finally the top half. Serve immediately.