Drinks
Minty Mocha Cold Brew
Caffeinate on the go with this quick-brewed iced coffee method.
Serves

serves 1 person

Cook

5 minutes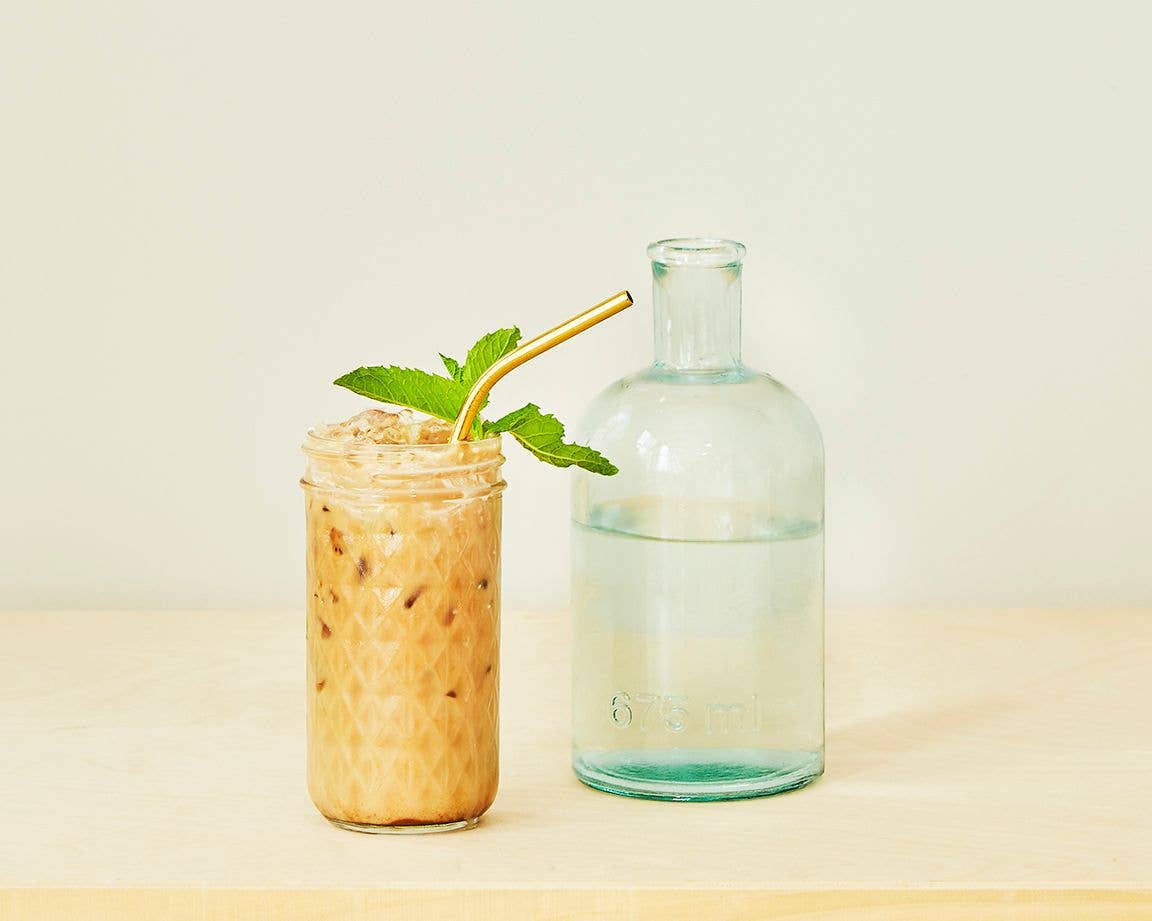 This lightning-fast cold-brew coffee method is a simple—and portable—way to caffeinate on the road. Aeropress brewers are inexpensive, lightweight, and easy-to-clean, and can be used to make either hot or cold espresso-strength coffee in a matter of minutes. Frequent travelers (including our editors) keep Aeropresses in their suitcases and glove compartments, but the mighty little coffee maker is also a welcome addition to any small kitchen. Brew into a mug, or extract coffee directly over ice into a mason jar or travel mug, then shake with cocoa and mint for a nearly-instant road-trip iced mocha.
Ingredients
3 tbsp. finely ground coffee (preferably espresso roast)
1½ tsp. cocoa powder
2–4 fresh mint leaves, torn in pieces
Milk or creamer (optional)
Sugar (optional)
Instructions
Step 1
Position an Aeropress coffee maker for an inverted brew, then add the ground coffee. Pour ½ cup cold tap water into the chamber, then stir continuously for two minutes. Place a paper filter in the brewer's cap and run water over it to completely moisten the filter. Attach the cap to the brewer, then invert over a glass or Mason jars and press slowly until all the liquid and air have been extracted. Remove the Aeropress, add the cocoa, milk or creamer and sugar to taste, and ice; cover, shake until well-chilled, and serve.