Recipes
Middle Eastern Rice with Lentils, Frizzled Onions, and Lemony Yogurt Sauce
Mujaddara is the holy grail when it comes to easy and affordable pantry meals.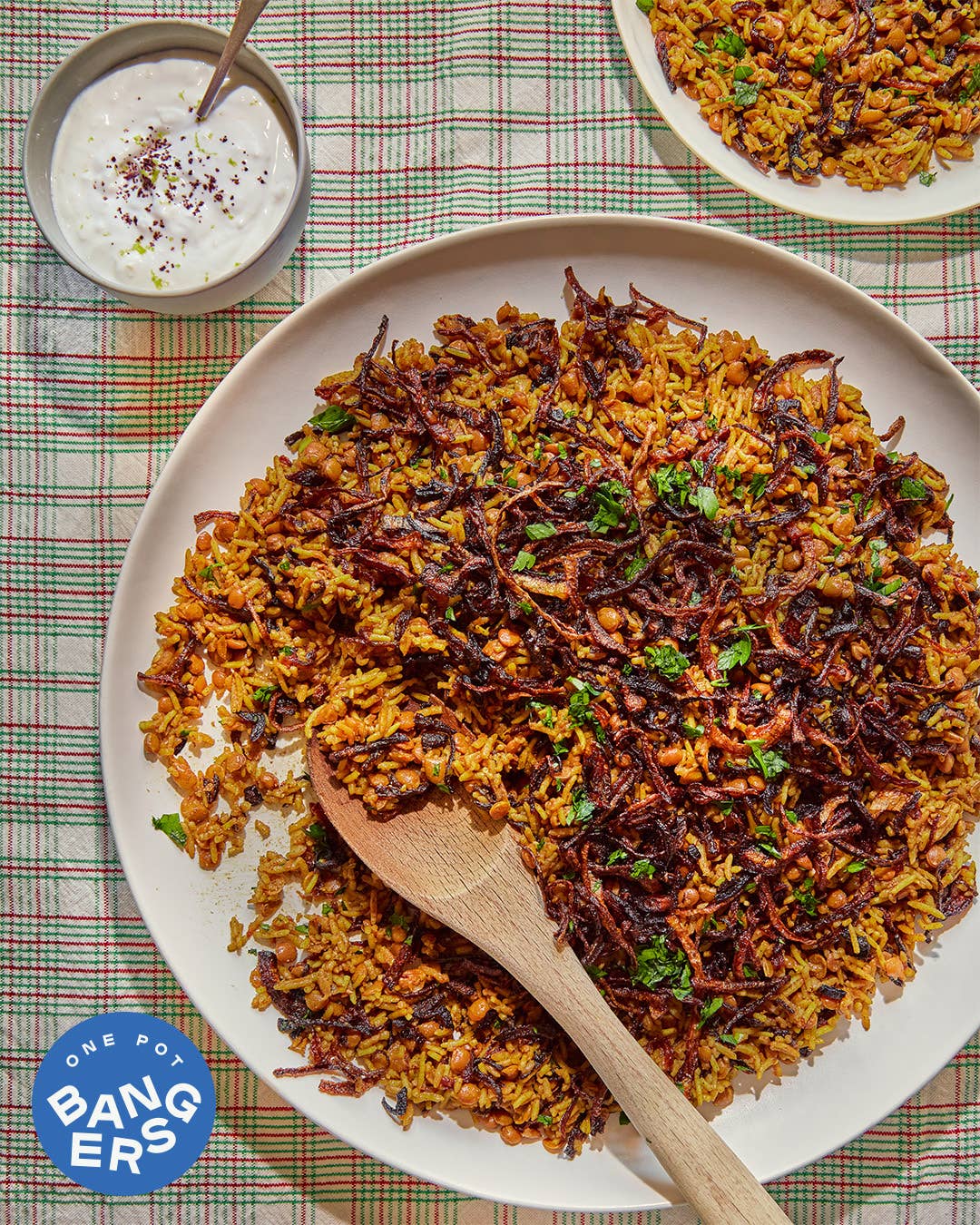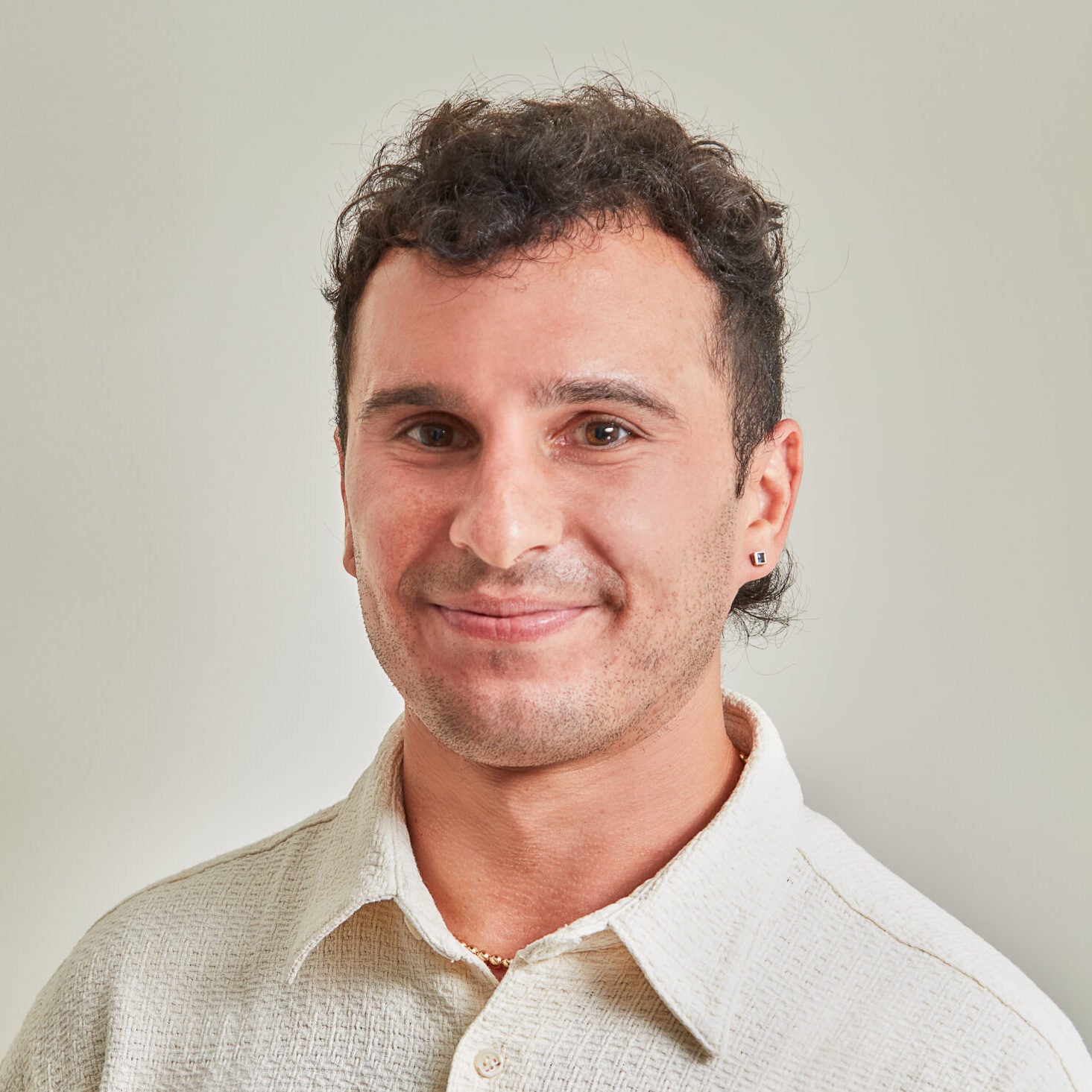 ---
Welcome to One Pot Bangers, Benjamin Kemper's weeknight cooking column, where you'll find our freshest, boldest ideas that require just one pot, skillet, or sheet pan. Busy week? We've got you covered with these low-effort, high-reward recipes from around the globe.
My all-time favorite recipe for mujaddara—that vegetarian Middle Eastern rice-and-lentil dish topped with crisp-fried onions and tangy yogurt sauce—borrows ingredients and techniques from cookbook authors like Yotam Ottolenghi and Paula Wolfert, plus skilled home cooks who let me peer over their shoulders. If you have time, toast the spices whole, then grind them yourself—it's worth the extra step.
Ingredients
For the sauce:
1 cup full-fat plain Greek yogurt
1 small garlic clove, very finely chopped
1 tsp. finely grated lemon zest
2 Tbsp. fresh lemon juice
Kosher salt
Ground sumac and extra-virgin olive oil, for garnish (optional)
For the rice:
Olive or vegetable oil, for frying
4 medium onions, thinly sliced
Kosher salt and freshly ground black pepper
1 cup basmati rice (7½ oz.), rinsed in a strainer until the water runs clear
2 tsp. ground coriander
2 tsp. ground cumin
¾ tsp. ground cinnamon
½ tsp. ground allspice
¼ tsp. ground turmeric
Pinch cayenne pepper, or more to taste
3 garlic cloves, finely chopped
2 tsp. pomegranate molasses, or 1 tsp. sugar
2½ cups cooked brown or green lentils (see footnote)
Coarsely chopped parsley leaves and/or cilantro, for garnish
Instructions
Step 1
Make the sauce: In a small serving bowl, stir together the yogurt, garlic, lemon zest, lemon juice, and salt to taste. Cover and refrigerate.
Step 2
Make the rice: To a large pot, add 1½ cups of oil and turn the heat to high. When it's hot and shimmering, add one third of the onions and fry, stirring occasionally, until crisp and deep golden brown, about 10 minutes. Using a slotted spoon, transfer to a paper-towel-lined baking sheet. Repeat with the two remaining batches of onions, then strain the oil into a heatproof container and set aside.
Step 3
To the empty pot, add the coriander, cumin, cinnamon, allspice, turmeric, cayenne, garlic, and 3 tablespoons of the reserved oil and turn the heat to medium. Cook, stirring continuously, until fragrant, 1–2 minutes. Turn the heat to medium-high and add the rice. Cook, stirring continuously, until translucent, about 2 minutes, then add 1⅔ cups of water, 2 teaspoons of salt, and the pomegranate molasses. Stir in the lentils and bring to a boil. Turn the heat to low, cover, and cook until the rice is cooked and has absorbed the water, 14–19 minutes. Turn off the heat.
Step 4
Use a fork to fluff the rice, then cover and let stand for 8 minutes. Stir in three quarters of the reserved onions, then scatter with the remaining onions and garnish with parsley. Uncover the yogurt sauce, sprinkle with sumac and drizzle with oil, and serve on the side.