Recipes
Natto with Grated Daikon
Give the slippery fermented beans a chance in this simple—and vegan!—Japanese breakfast.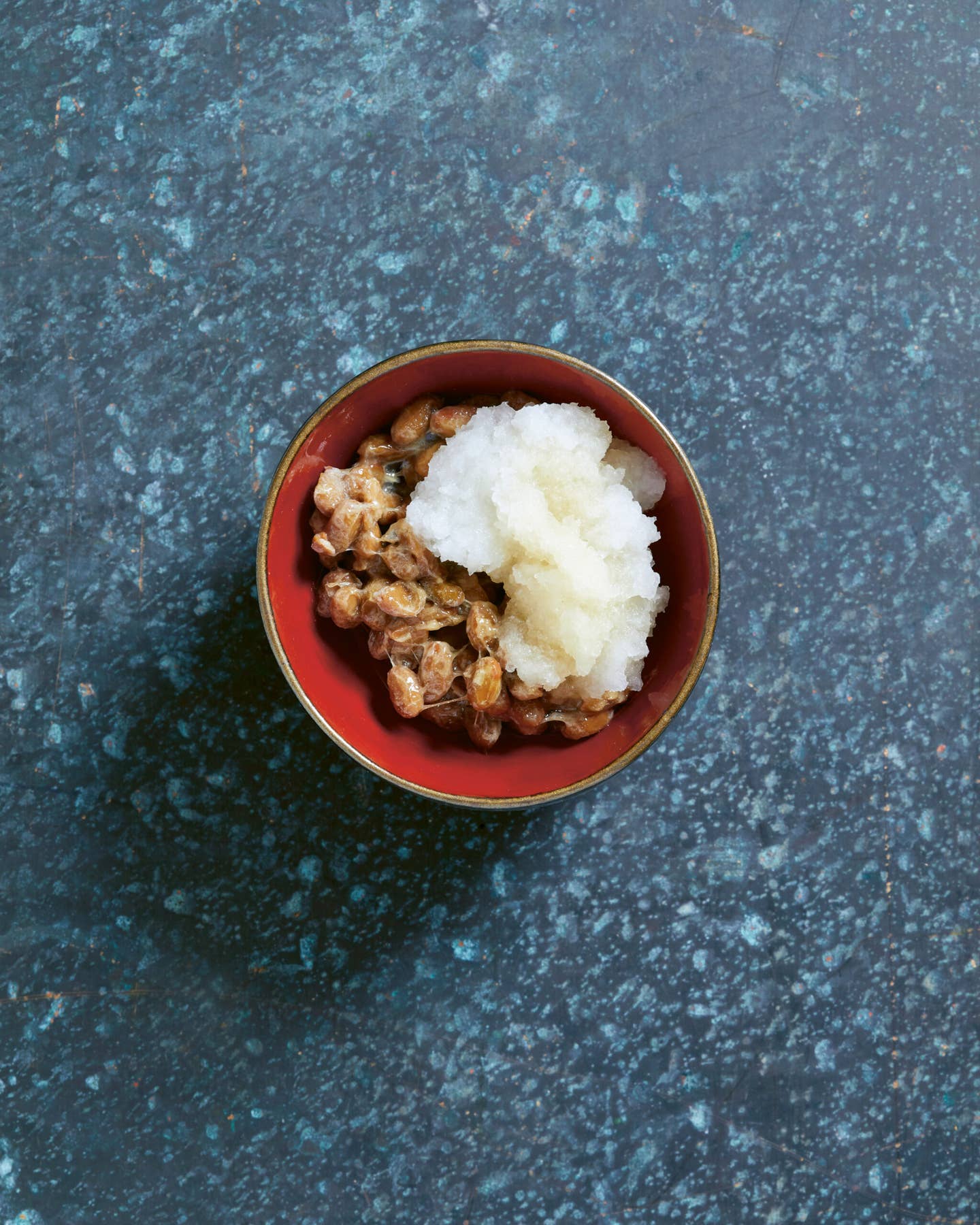 Natto has diehard fans, but some people cannot get past the thick whipped-up threads surrounding the beans. Here, the natto is not aerated, and the spicy wetness of grated daikon helps mitigate the fermented funkiness, rendering the dish much more widely appealing and a tasty, healthy bite to start the day.
Try to source natto made locally rather than in Japan; imported natto is typically frozen for shipping and loses some of its unusual delicacy. (We like the New York-make NYrture brand—look for it in local specialty stores or online.) Konbu dashi is easy to make from scratch, and a batch can be used to make a variety of vegetarian Japanese dishes.
Ingredients
2 Tbsp. konbu dashi
2 tsp. sake
2 tsp. hon mirin
1 tsp. usukuchi shoyu
¾ cup (6 oz.) small-bean natto
⅔ cup (3½ oz.) finely grated daikon
Instructions
Step 1
In a small pot over medium heat, bring the konbu dashi, sake, and mirin to a simmer. Stir in the usukuchi shoyu, pour into a small glass measuring cup, and set aside until just barely warm, about 10 minutes.
Step 2
Divide the natto among four miso soup bowls. Spoon the grated daikon over one half of the natto in each bowl. Add the cooled dashi and serve.