Recipes
Roasted Asparagus with Tahini Ranch
Tender spears with a zesty, herb-flecked sauce.
Serves

serves 4

Cook

25 minutes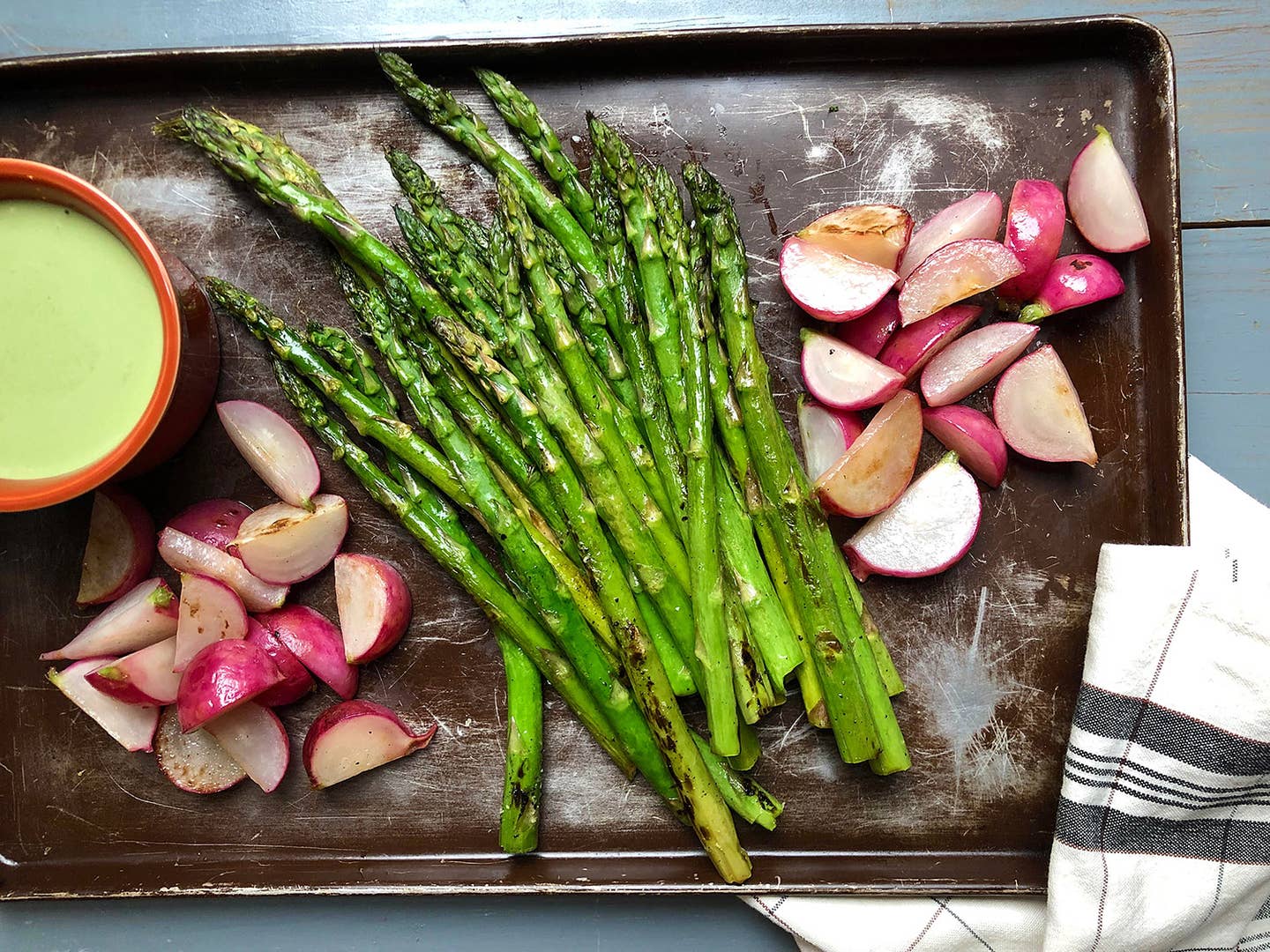 Charleston chef Kevin Johnson gives asparagus a quick turn in the oven, then serves the spears with a zesty tahini-yogurt sauce—an inspired take on ranch dressing.
Ingredients
½ cups full-fat plain Greek yogurt
¼ cups tahini
2 Tbsp. finely chopped cilantro
1 Tbsp. plus 1 tsp. finely chopped fresh mint leaves
1 Tbsp. finely chopped basil leaves
1 Tbsp. finely chopped dill fronds
¼ cup buttermilk
Kosher salt and Freshly ground black pepper
2 lb. medium asparagus, fibrous bottoms snapped off
1 tsp. extra-virgin olive oil
Instructions
Step 1
Position a rack in the center of the oven and preheat to 450°F. In a blender, purée the yogurt, tahini, cilantro, parsley, mint, basil, dill, lemon juice, and buttermilk. Season with salt and black pepper to taste, then pour into a serving bowl, cover with plastic wrap, and refrigerate.
Step 2
On a rimmed baking sheet, drizzle the asparagus with the oil and sprinkle with salt and black pepper to taste, then toss to coat. Spread in a single layer and transfer to the oven. Bake until bright green and browned in spots, about 5 minutes. Serve hot or at room temperature with the reserved sauce on the side.