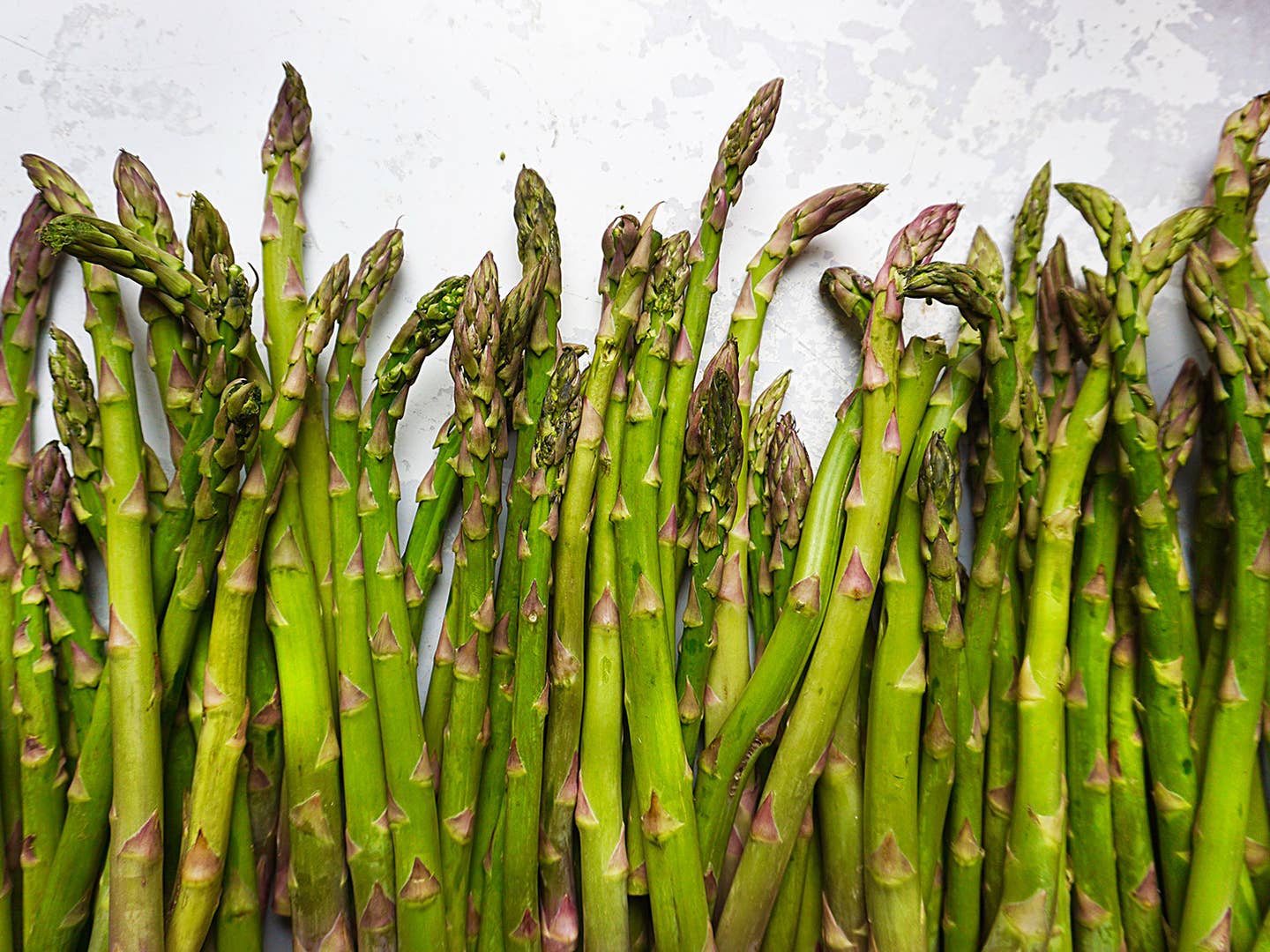 Recipes
8 Expert Techniques to Make the Most of Peak-Season Asparagus
Chefs and cookbook authors weigh in with sage advice for preparing the stalky green.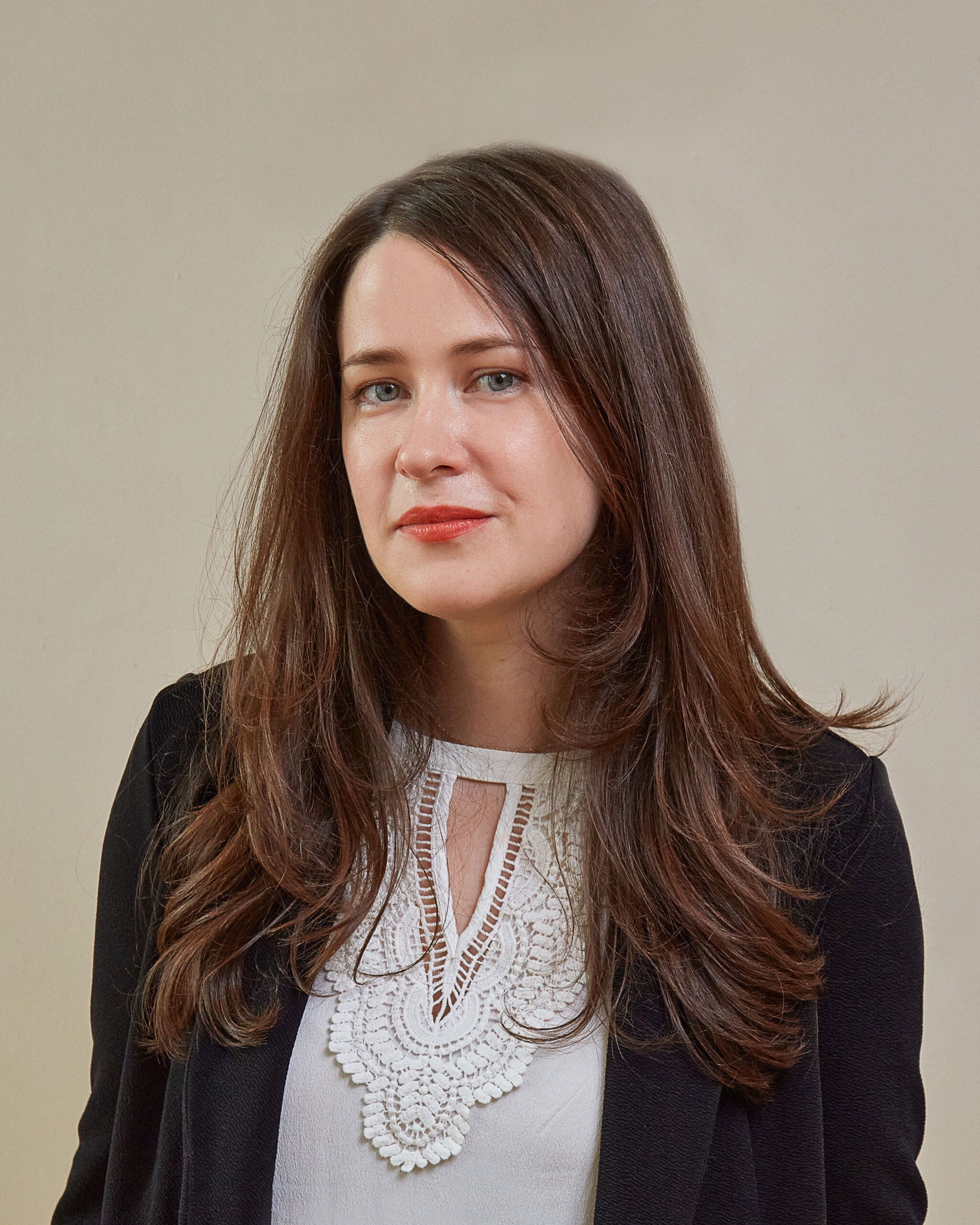 ---
This time of year, when asparagus floods the farmers' markets, we can't get enough of the bright, crunchy stalks. While decent asparagus is available year-round, the out-of-season stuff can carry a distinct "cardboard-y" flavor, an unfortunate result of its long-distance voyage. In the springtime, however, with just a remnant of winter's chill still in the ground, the stalks are loaded with flavor—grassy and complex, sweet and astringent.
In her iconic vegetable cookbook, Vegetarian Cooking for Everyone, Deborah Madison recommends looking for upright, firm stalks. The tips, which are the most delicate part, are the first to show signs of spoilage and, as Madison explains, "should be closed, compact, appearing neither excessively dry nor damp." Stalks should be crisp, firm, and smooth, with little to no bruising or shriveling.
In Lulu's Provençal Table, the late Richard Olney wrote of winemaker Lulu Peyraud's treatment of wild asparagus, "no thicker than heavy twine," and with a flavor that was "wild, a concentrated essence of asparagus with an exhilarating bitter edge." Only the very ends of the rugged crop were tender enough to eat, so Lulu would either sauté them briefly in olive oil before adding them to an omelette, or blanch the whole stalks to serve as an elegant appetizer, drizzled with olive oil and salt. "Guests pick up a stalk," she says, "bite off the tender tip, and discard the rest."
Chef Kevin Johnson of The Grocery, a local favorite in Charleston, South Carolina, serves a mean rib-eye, but the former vegetarian has become particularly renowned for his thoughtful and elevated vegetable dishes. Charleston restaurant critic Hannah Raskin, for instance, has described Johnson's cooking as "endearingly scrappy." In the spring, Johnson's walk-in cooler is filled to the brim with asparagus, which he stores upright, like freshly cut flowers, in a few inches of ice water. Johnson prefers using dry cooking techniques on asparagus (or even leaving it raw). Asparagus, he believes, "just tastes better when it doesn't touch water," which he feels washes away its "subtle, vegetal qualities."
Whether you're in the classic blanch-and-shock camp or more inclined to skip the water à la Johnson, we've got you covered. Here are all of our favorite methods for working with asparagus.
One of the best ways to cook asparagus might actually be to not cook it at all. Even the fattest stalks of peak-season asparagus can be enjoyed raw—shaving them lengthwise into thin ribbons breaks down fibrous stems while retaining a toothsome crunch. (Reserve the ever-delicate tips and use them whole or simply halved lengthwise.) Johnson's favorite preparation of raw asparagus is dressed in a lively Roman-style vinaigrette—punctuated with umami-rich capers and anchovies—and topped with jammy soft-boiled eggs and crunchy sourdough breadcrumbs.
Move over, avocado toast—there's a new seasonal brunch favorite in town. For one of the simplest asparagus preparations, classic French culinary technique advises cooks to submerge the vegetable in a large pot of generously salted water just until the stalks turn a vibrant, saturated green and are tender enough to pierce easily with the tip of a paring knife. You can drain them and transfer to a bowl of ice water to immediately stop the cooking, or if you plan to serve them right away, go ahead and skip the ice water step. Perched atop buttery toast and drizzled with cream, or paired with vinaigrette and hard-boiled eggs, asparagus cooked in this manner makes for a simple and comforting lunch—and is so much greater than the sum of its parts.
Springtime vegetables like asparagus and radishes shine when roasted in a hot oven—and before that summer heat kicks in, few techniques make for an easier dinner-party side dish. Johnson amps up the external sear without obliterating the fresh texture by tossing lightly oiled and salted stalks directly onto a preheated baking sheet. An herbaceous ranch-inspired tahini dressing (which can easily be prepared in advance) makes this simple preparation fit for entertaining.
A grill makes quick work of cooking asparagus and gives the vegetable a welcome whisper of smoke. And while we're partial to slender stalks for other techniques, this is the time for fat, plump spears, unless you want your asparagus to be burnt to a crisp. While they make an excellent side dish as is, Johnson ups the ante by teaming his grilled asparagus with garlicky salsa verde, citrus-marinated golden beets, and creamy whipped ricotta.
Crisp, low-moisture vegetables like asparagus are some of the easiest to stir-fry. Pat the stalks completely dry before cooking, cut into bite-size pieces, and preheat a bit of neutral oil in a heavy skillet or flat-bottomed wok over medium heat (medium-low, if the stalks are very fat). Add the asparagus and a sprinkling of salt and cook, stirring constantly, until they are tender and browned.
Similarly, you can also sauté asparagus using a technique we learned from Southern chef extraordinaire Edna Lewis: cook the stalks with butter in a heavy skillet, covered, over medium heat until crisp-tender and bright green. If you feel the urge to gild the lily for either method, stir in your choice of fresh herbs or saucy ingredients at the end.
A popular method for trimming asparagus is to grip the bottom half of each spear with both hands and gently bend until it snaps at its natural breaking point, separating the tough fibrous end from the tender part. This is effective enough but can result in a whole lot of waste. Rather than toss the tougher bits, consider puréeing them and adding to soups or spreads. Johnson uses the flavorful trimmings in a springtime vichyssoise, which is topped with a colorful salad of asparagus tips, radishes, poached shrimp, and fresh herbs. Just be sure to pass the purée through a fine sieve before serving, to remove any stringy bits.
To best preserve the freshness and color of asparagus without overshadowing them, steaming is the name of the game. Even gentle blanching extracts flavor and nutrition from vegetables, while steaming leaves their essence intact. Steamed asparagus shines in both cool and warm salads and other juicy, acidic preparations.
You can even use the microwave to steam—the oft-misunderstood appliance is an excellent ally for quick and precise vegetable cookery—and New York City chef Andrew Carmellini agrees. In his book Urban Italian, he quick-steams asparagus in the microwave until tender, then completes the dish with orange segments, scallions, and oregano. The method can be used for other vegetables, too; just be careful when uncovering the dish—much like microwave popcorn, it will be filled with ripping hot steam after cooking.