Sea Bass Crudo
Keep fresh fish simple with chef Ignacios Mattos' zippy summer starter.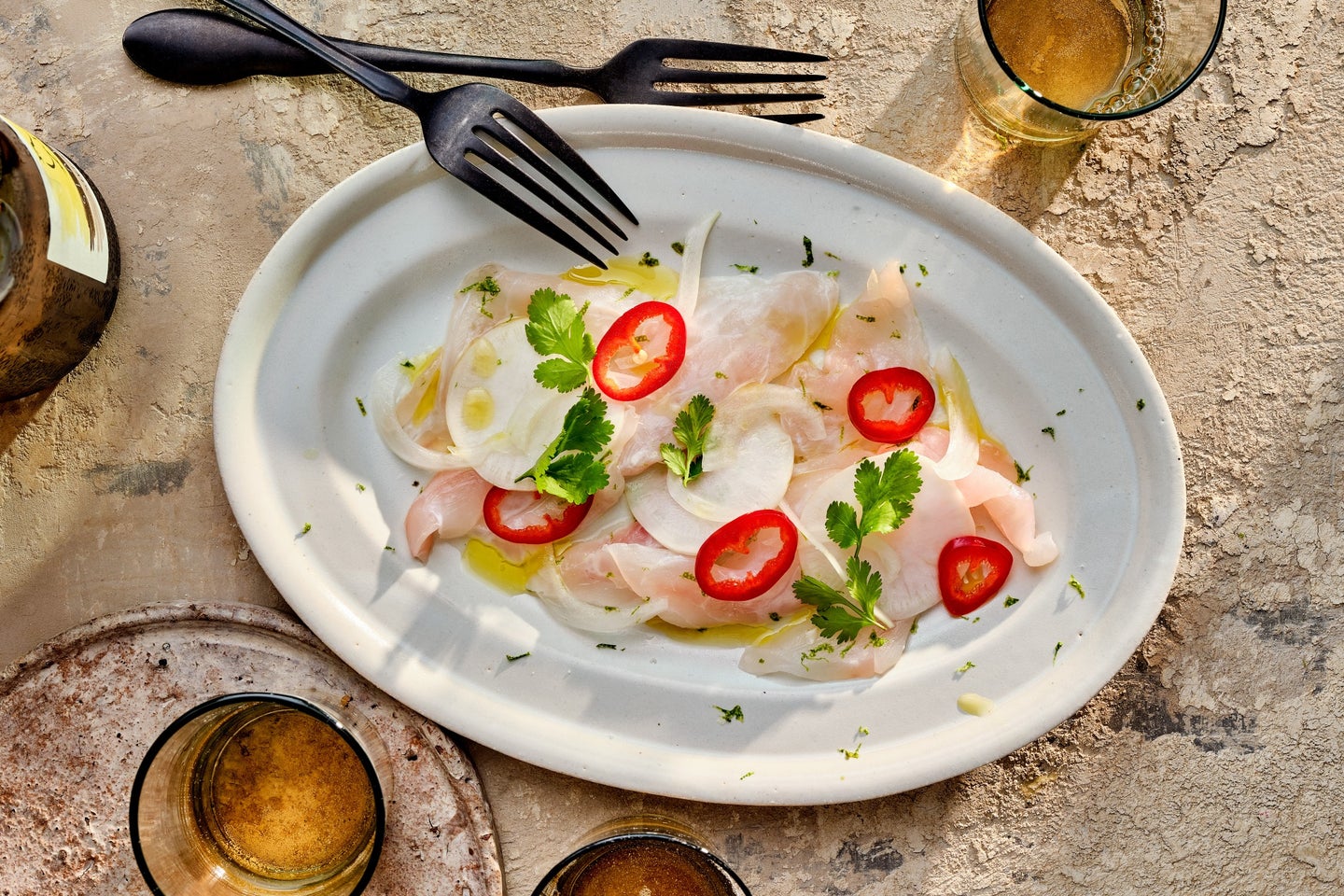 Lime juice adds zing to this simple crudo from Uruguayan-born chef Ignacio Mattos. Assemble it right before serving, so the juice doesn't cook the fish. Mattos uses sea bass, but snapper also works well. Check out our favorite raw fish recipes featuring crudo, sashimi, ceviche, and even poké.
Sea Bass Crudo
Lime juice adds zing to this simple sea bass crudo from Ignacio Mattos, chef at New York's Estela.
Time: 10 minutes
Ingredients
1½ lb. boneless, skinless sea bass, cut into ⅛-in.-thick slices
Kosher salt
1 medium-hot fresh red chile, such as Holland, seeded and finely chopped
2 tsp. finely grated lime zest
3 tbsp. fresh lime juice, divided
1 medium white turnip, sliced paper-thin using a mandolin
1 small white onion, thinly sliced, soaked in ice water 10 minutes and drained
½ cups loosely packed cilantro sprigs, bottoms trimmed
Extra-virgin olive oil, for drizzling
Instructions
To a small bowl, add the turnip, onion, and 1½ tablespoons of the lime juice, and toss to combine; set aside.
Fan out the bass on a platter and season with salt. Sprinkle over the chile, lime zest, and remaining lime juice.
To serve, scatter the turnip mixture over the fish, then garnish with the cilantro and a drizzle of olive oil.