Drinks
Shiso Shrub
Broad green and purple leaves perfume Yana Volfson's cocktail mixer.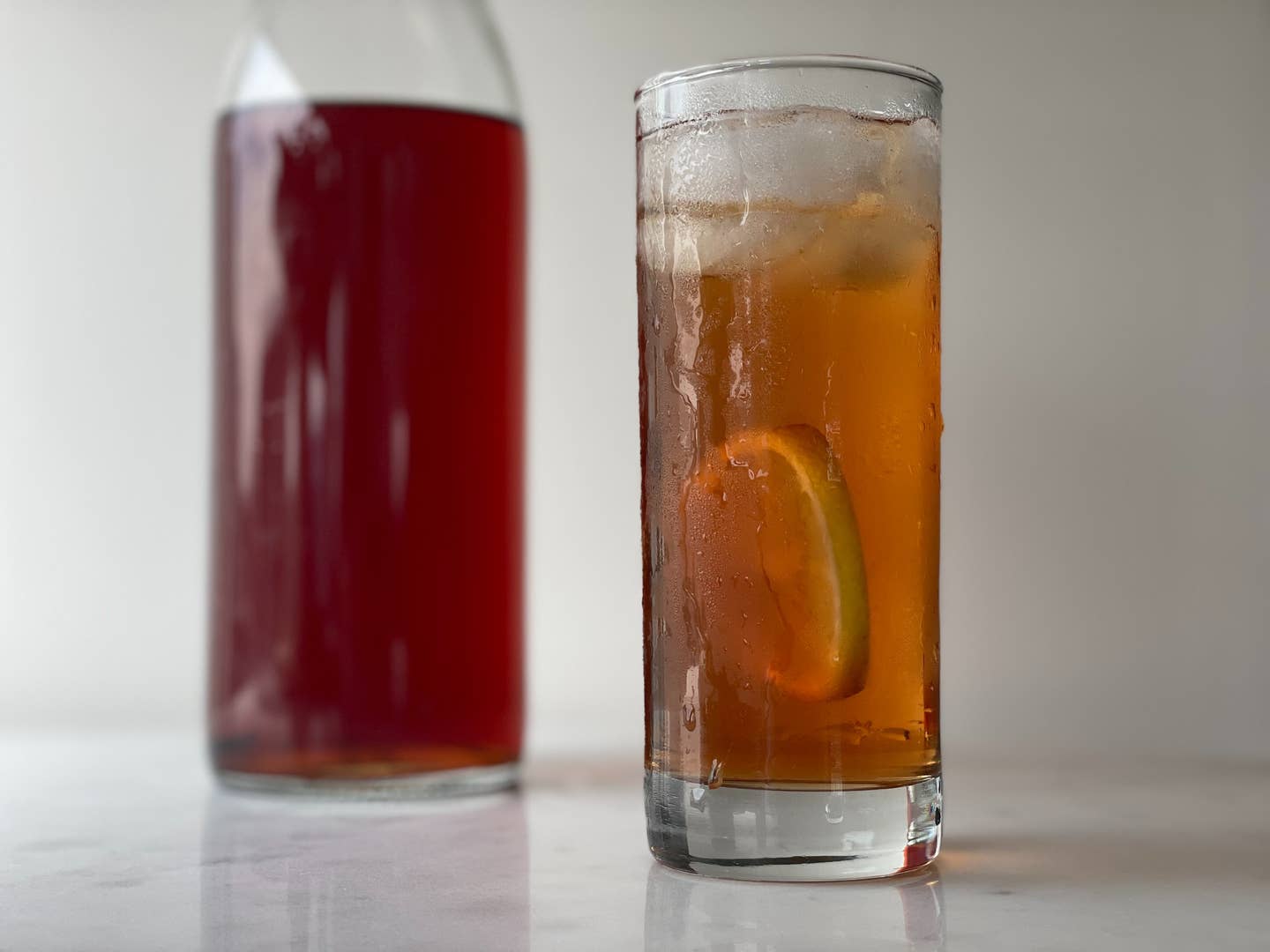 Made with only three ingredients, this simple shrub from Cosme's beverage director, Yana Volfson transforms the attractive and aromatic Japanese herb into something equally special. Adjust the acidity and sweetness to your own taste, and feel free to customize by adding additional spices or fresh herbs along with the shiso. The tart syrup keeps well in the fridge for several weeks. Use it to add flavor, fragrance, and brightness to cocktails and soft drinks, or pack into small bottles for gifting.
Ingredients
6 cups (3 oz.) purple shiso leaves
3 cups (1½ oz.) green shiso leaves
6 cups agave syrup
6 cups unseasoned rice vinegar
Instructions
Step 1
To a large pot, add the purple and green shiso leaves, agave syrup, water, and 6 cups of water, and bring to a boil over medium-high heat. Lower the heat to simmer and cook, uncovered, until the shrub is a deep amber and the leaves are wilted and turned dark, about 1 hour. Let cool.
Step 2
Set a fine mesh strainer into a large pot and strain the shrub, pressing on the leaves with a large spoon to extract all the liquid, then use immediately or transfer to a bottle, close tightly and refrigerate for up to 6 months.