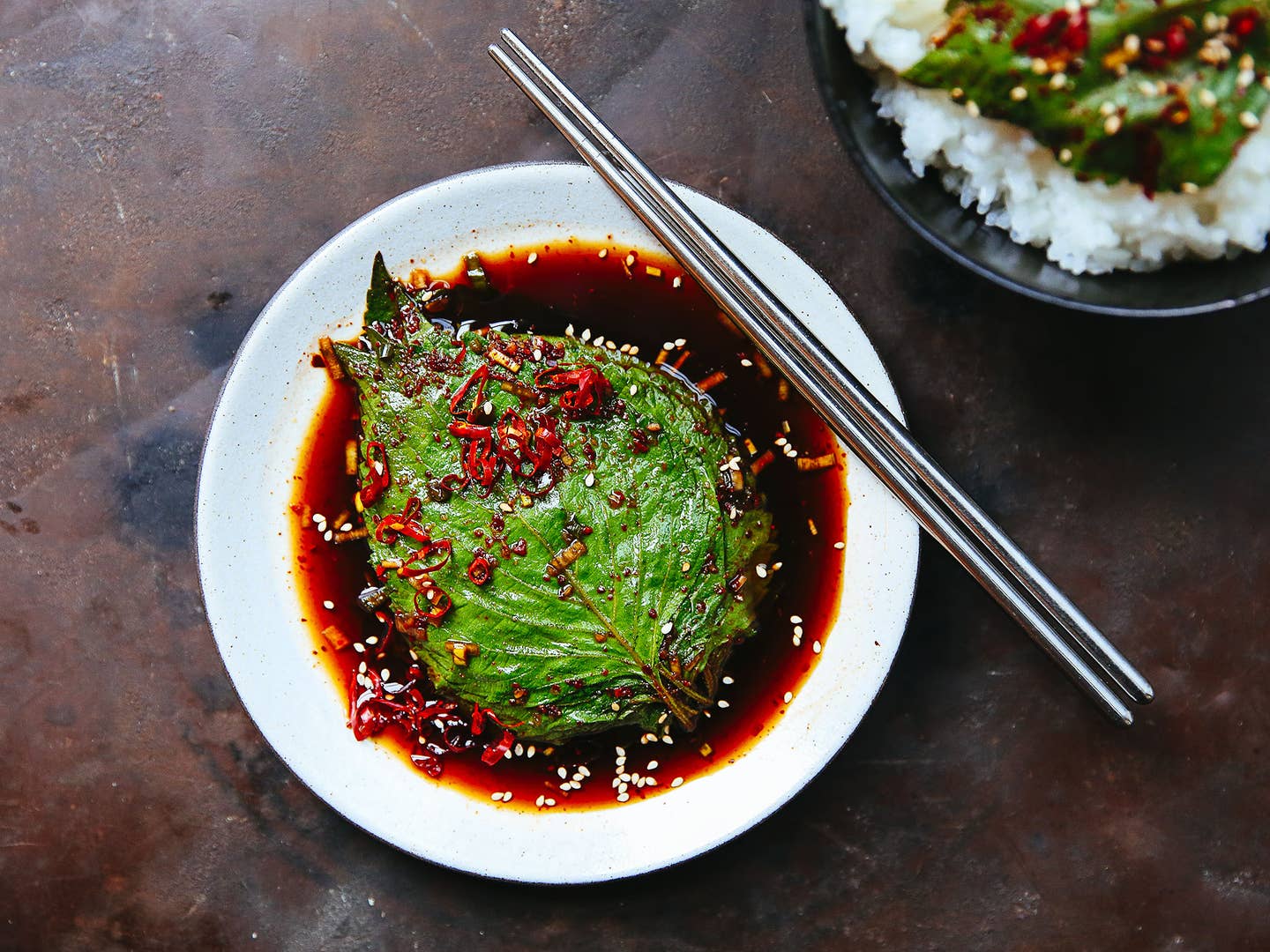 Techniques
How to Cook With Perilla and Shiso, the Super-Fragrant Herb We Can't Stop Eating
This global family of edible leaves makes for fantastic pickles, cocktails, and desserts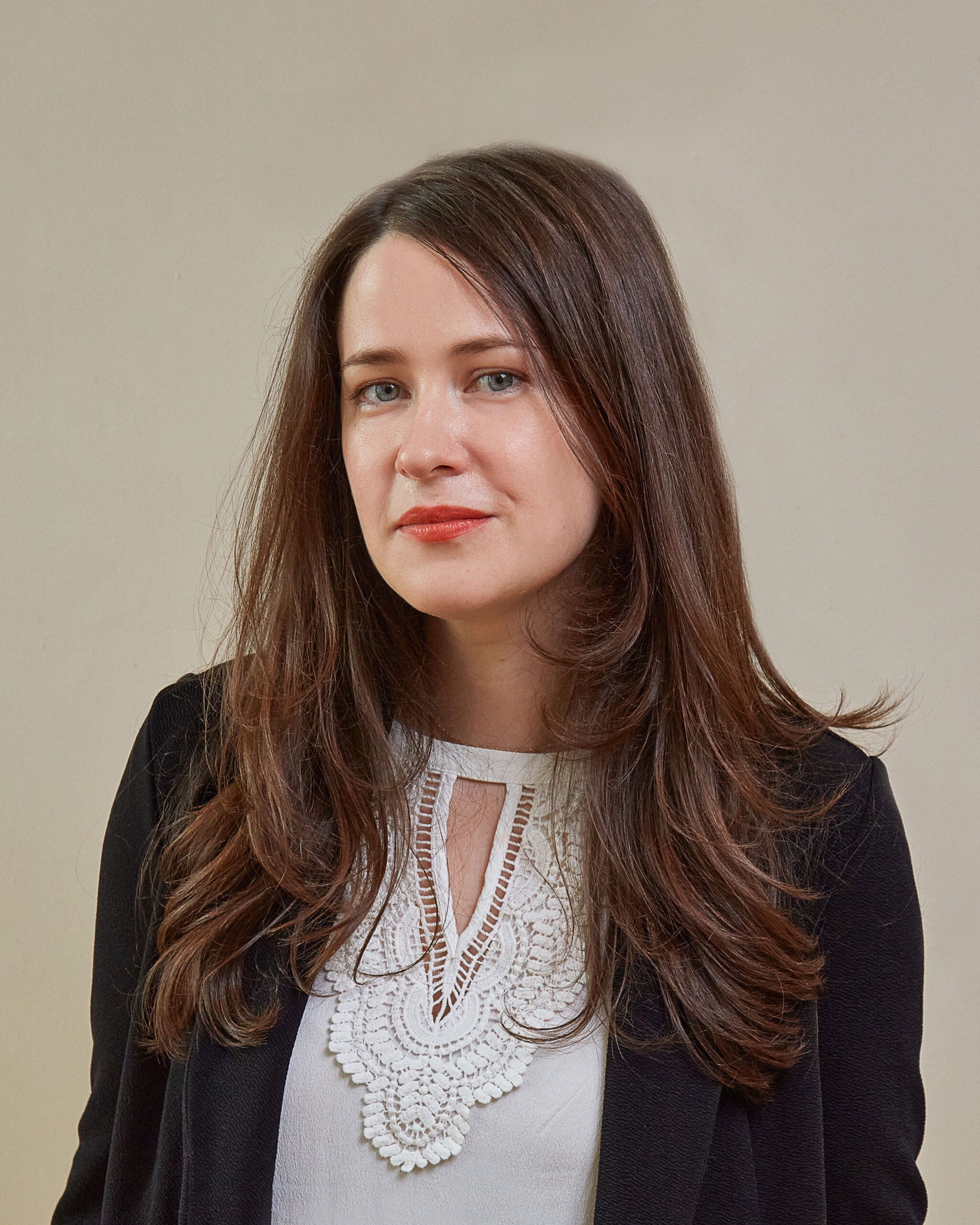 ---
The spiky, ovoid leaves are pretty and fragrant on their own, excellent as herbal sushi garnishes or muddled into a mojito. But they're hearty and dynamic enough to stand up to a range of cooking methods.
There are several varieties of Perilla frutescens, and while Americans are most familiar with the green Japanese version known as shiso (Perilla frutescens var. crispa), it is certainly not the only edible perilla worth looking out for.
Shiso is common in sushi restaurants, though it also makes appearances in Japanese soups and noodle dishes. It's sometimes battered and fried as tempura or used as an ingredient in maki, though it's most commonly associated with Japanese salt-pickled plums (umeboshi).
A dark purple version of the herb is used by Japanese chefs as one of the key ingredients in traditional pickling brine recipes, where it lends its plummy hue to the tart green fruit. Tender green shiso, which was not widely cultivated in Japan until the 1960s, is often served with the pickles; the herb's bright, minty perfume with hints of cinnamon and clove, along with its crisp, fresh texture make it an elegant complement to sweet and salty fermented plums.
Perilla is a member of the mint family, and shiso's accessible, anise- and basil-like flavor has launched it into Western popularity over the past few decades. While traditionally considered a savory herb, bartenders and pastry chefs snatched up the ingredient and incorporated the leaves into herbal cocktails and desserts. In 2009, Pepsi Japan even got in on the mounting shisomania with a limited run, electric green Shiso Pepsi.
How the World Cooks With Them
Yet for all of shiso's popularity in Japan, perilla is not exclusively an island plant. In Vietnam, a potent, bronze-colored version known as tia tô is added to salads, stews, pickles, and noodles and a sturdier, older strain of Perilla frutescens most likely made its way from the mountainous regions of southern China and India. Chinese and Korean cooks still use these large, mild, tougher leaves as an aromatic vegetable or edible wrapping instead of an herb.
In northern China, sweet bean-filled steamed buns called suziyie doubao are wrapped in perilla, while in Korea, the pointy, serrated leaves are marinated in a mixture of soy sauce, alliums, and chile flakes, then served with steamed rice as a simple and wholesome side dish called kkaennip jangajji. The Korean strain of perilla, deulkkae, literally translates to "wild sesame" and so the leaves are often referred to as sesame leaves at Korean markets—though the leaves have no relation to the true sesame plant.
When you are ready to start cooking with shiso or deulkkae, look for it at Asian grocery stores with large produce sections, such as the national chains, Mitsuwa and H Mart. The leaves are cultivated and imported year-round and are increasingly easy to track down.
If you are looking for domestically-produced perilla, check farmers' markets in areas with large Korean, Japanese, Chinese, and Vietnamese populations, or order some seeds online and grow your own; they are low-maintenance annuals that do well in containers or in the ground with lots of light. Be sure to use the leaves fresh, as even the most pungent varieties lose much of their aroma when dried.