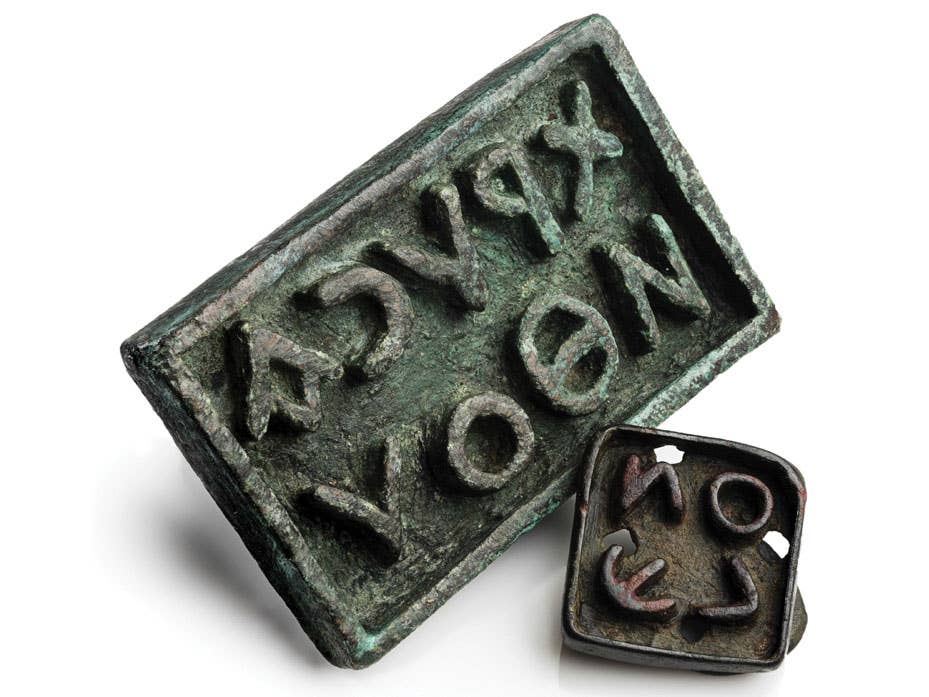 Culture
Ancient Romans Branded Their Bread to Punish Fraudulent Bakers
The stamps marked individual loaves baked in community ovens
Among the ruins of Pompeii—ancient coins, jewelry, frescoes—a loaf of bread was found. Perfectly preserved by a layer of volcanic ash, the 2,000-year-old loaf was mysteriously etched with an inscription: celer, slave of quintus granius verus.
"The ancient Romans made bronze bread stamps, which were used to identify the baker," says Nathan Myhrvold, scientist and author of Modernist Cuisine. He first learned about the stamps while doing historical research for his latest book, Modernist Bread. Most bread in Rome at the time was baked in community ovens, so customized stamps were used to mark individual families' and bakeries' loaves.
"Some of it was undoubtedly human pride," Myhrvold says. "But some of it was legal—if bread was found adulterated, the authorities knew who to punish." Under Roman law, bread was a regulated commodity and everything from cost to size was controlled. Selling underweight loaves could warrant a penalty.
Myhrvold has acquired three such branders and has successfully deployed them in his 21st-century oven (to the horror of his antiques dealers). "You sit it atop the bread while it bakes, and it makes an indented pattern in the loaf," he explains, amused at the idea of resuscitating something so old. To make his own mark on bread history, Myhrvold created a Modernist Cuisine brander—with a modern twist. It's extruded in bronze from a 3D printer.