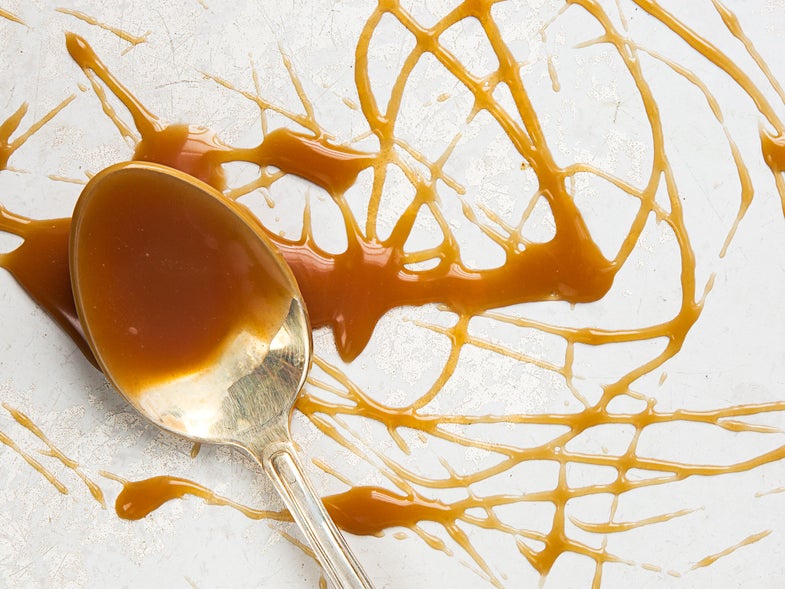 WATCH: How to Make Caramel Sauce
There's no reason to buy caramel sauce when it's so easy to make your own rich, homemade version. Pastry chef Tracy Obolsky of North End Grill showed us how to make this super-simple topping that's good on ice cream, bread pudding, baked apples, or pretty much any other dessert you can imagine.
Salted Caramel Sauce
Warm, simple and sweet, this sauce is the perfect topping on ice cream, cakes, cookies, and sweet breads.
Time: 20 minutes
Ingredients
1 cup heavy cream
1 1⁄2 cups sugar
2 1⁄2 tbsp. unsalted butter
1 tsp. kosher salt
Instructions
In a medium saucepan, combine the cream with the butter and salt. Place over medium heat, and cook, stirring, until the butter has melted, 3 to 4 minutes. Remove the pan from the heat and keep warm.
In a small saucepan, heat the sugar with 1⁄4 cup water over high, and cook, stirring occasionally, until the color of dark amber, about 8 to 10 minutes.
Remove the pan from the heat and then pour the warm cream into the caramel. Stir until the caramel dissolves, and then serve or let cool completely. Store cooled caramel in an airtight container in the refrigerator for up to 2 weeks.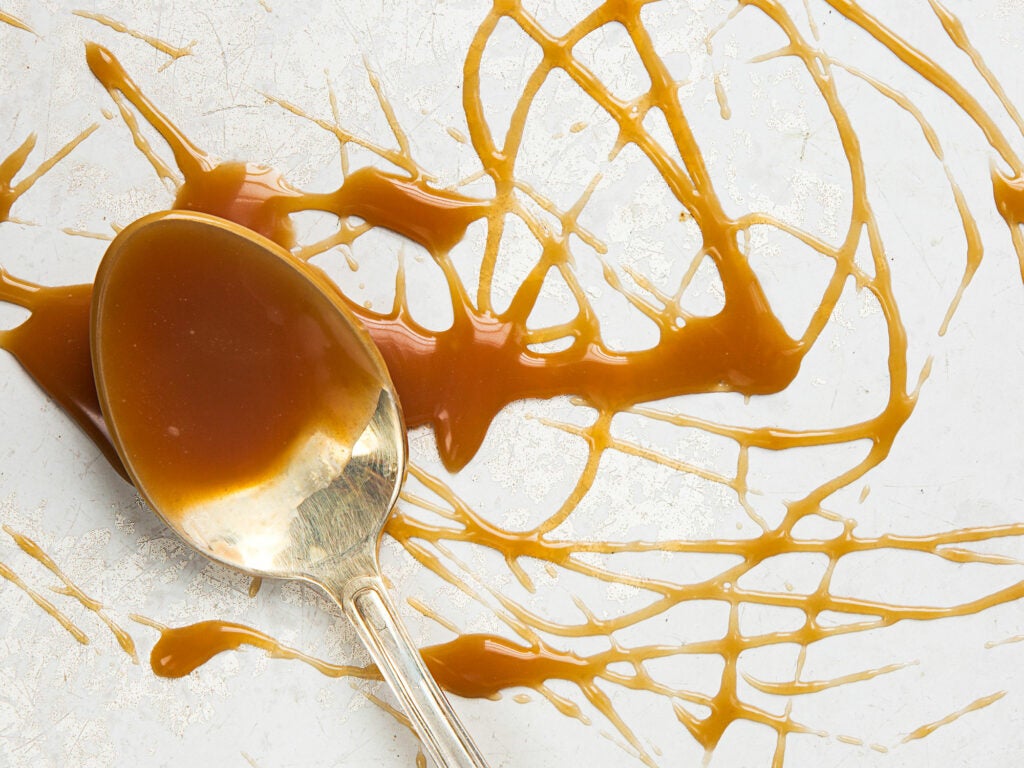 Caramel