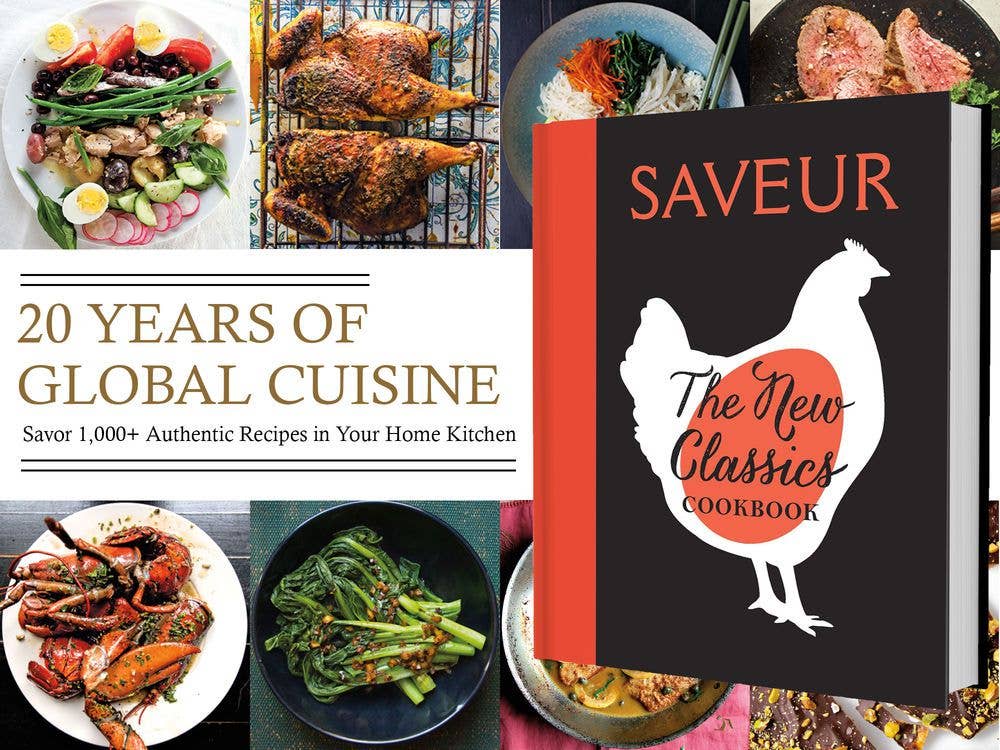 Culture
SAVEUR: The New Classics Cookbook
Bring a world of authentic, traditional flavors into your home kitchen.
SAVEUR is devoted to following food to its source. For more than 20 years, we've been eating and cooking around the world and sharing and celebrating authentic cuisine from across the globe. Now, in SAVEUR: The New Classics Cookbook, we've collected 1,000+ of our all-time favorite go-to recipes—each one rigorously vetted in our test kitchen—in one essential volume.
More than simply delicious, these classics are edible archives of culture and history, a way to deepen our understanding of place by performing the same techniques, working with the same ingredients, and reveling in the same flavors as countless cooks before us. In this comprehensive cookbook, you'll learn the fascinating origins of each dish alongside expert advice, tips from renowned chefs and gorgeous photography. In SAVEUR: The New Classics Cookbook, you'll also find a robust selection pantry basics, detailed ingredient guides, step-by-step technique illustrations, and multiple indexes that make it simple to find appealing recipes for any need or taste.
We hope that you find this indispensable guide a constant source of inspiration in your home kitchen. Get started by trying these sample recipes from the cookbook below:
More Cookbooks from SAVEUR
Few things are as satisfying as a good bowl of soup or stew. From Ethiopian lentil stew to Scottish crab bisque to Kansas City-style chili, the recipes in SAVEUR: Soups and Stews will bring global flavors straight to your kitchen.
Home-Style Italian Cooking
From starters and salads to homemade pastas and cakes, SAVEUR: Italian Comfort Food shares 100+ recipes. These 100+ dishes from the Italian kitchen stir the appetite and taste like home, no matter where your home may be.